MicroStrategy is an enterprise specializing in providing business intelligence software, and is also the public company that owns the largest number of Bitcoins in the world today. Although just entering the cryptocurrency market in 2020, this company has repeatedly "bottomed" and bought BTC in large quantities. During the period February 15, 2022 – April 5, 2022, Microstrategy continued to buy 4167 Bitcoins, worth $190.5 million.
However, recently, there have been reports that this company surreptitiously sold 1500 Bitcoins on April 20 without announcing as loudly as when they bought it. Twitter account @Coinsandtoken discovered that this Bitcoin was transferred from the main wallet address (1P5ZEDWTKTFGxQjZphgWPQUpe554WKDfHQ) to a secondary wallet address (1FzWLkAahHooV3kzTgyx6qsswXJ6sCXkSR), using Coinbase and Okex to sell Bitcoins.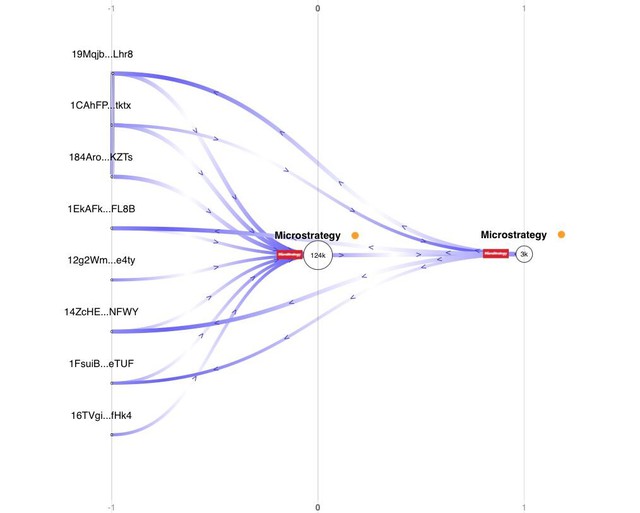 @Coinsandtoken commented: "While yesterday's sale is insignificant compared to the amount of BTC MicroStrategy is holding, the sale of $63 million worth of Bitcoin is indeed a big deal. And since they have always been informed about the buying process, they should also make their selling activities public. Since the beginning of the year, MicroStrategy has sold over 8000 Bitcoins".
However, several other Twitter users have pointed out that this wallet address has been buying Bitcoin since 2019, and is not MicroStrategy's. Some people even consider this to be just a gimmick to gain attention to increase the number of followers on social networks.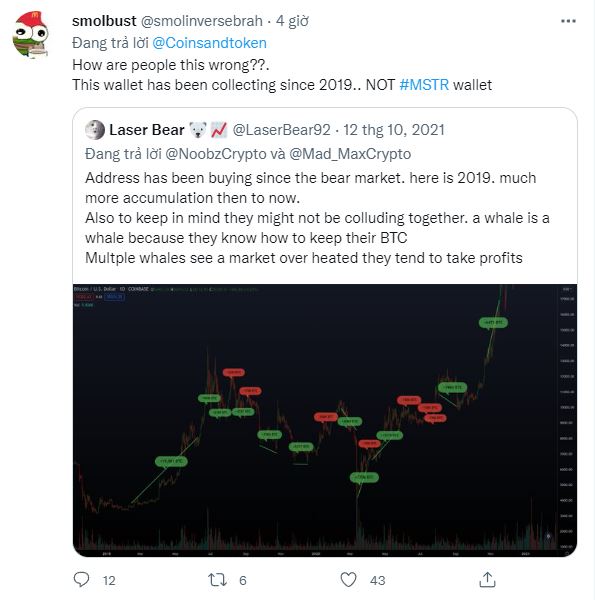 Earlier, earlier this year, MicroStrategy CEO Michael Saylor has repeatedly stated that he will never sell Bitcoin, and has always stood against the cash withdrawal of BTC. Sharing with Bloomberg, he said: "Never! We are not a seller. We only buy and hold Bitcoin. That's our strategy". According to Forbes statistics, MicroStrategy currently owns about 125,051 BTC, worth nearly $3.8 billion, with an average price of about $30,200 per Bitcoin.
Cryptocurrency, commonly known as "virtual currency", has not been recognized by law in Vietnam.
GameFi (short for Game + Finance) is a term that refers to games built on blockchain that incorporate financial elements. The information in the article is for reference only and has no investment recommendation value.

https://genk.vn/ro-tin-don-ca-voi-nam-giu-nhieu-btc-nhat-the-gioi-da-am-tham-ban-hang-nghin-bitcoin-tu-dau- south-2022-den-nay-20220421213950646.chn