A few days ago, the GTA trilogy remake graphics (GTA Trilogy) was opened for sale exclusively on the Rockstar Games Launcher, but the game's bad performance has caused the publisher Rockstar to try to fix it. Meanwhile, GTA Trilogy is still open for sale on PlayStation, Xbox and Nintendo Switch systems.
But regardless of the version, GTA has serious errors.
On Xbox, GTA SA rains so hard that … prevents gamers from playing games.
If you play GTA: San Andreas remake on PS5 with first-person perspective, you may encounter this scene.
Last night, Rockstar announced on Twitter that:
Rockstar Games Launcher related service and supported games are offline for maintenance. All services will be back up and running once the maintenance is complete.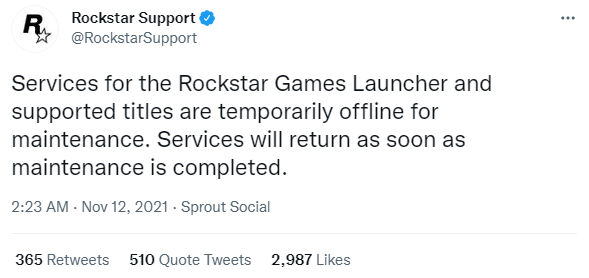 At the time of this writing, GTA Trilogy has not yet returned to the Rockstar Games Launcher game store. They have finished maintaining the server, but still cannot continue to sell GTA Trilogy due to "Deleted the wrong file containing these versions".
.