Tesla's electric cars are famous for their great mobility, which can travel hundreds of kilometers per charge. For users who often use it to go on the street, daily recharging with such large mobility models is not necessary, but it is still necessary to note the time that the car recharges, from low power to full battery.
If Tesla models use electric car charging ports hanging in the house using domestic electricity, it usually takes 6 to 9 hours to fully charge. However, according to the latest information, VinFast's models have the ability to charge even faster.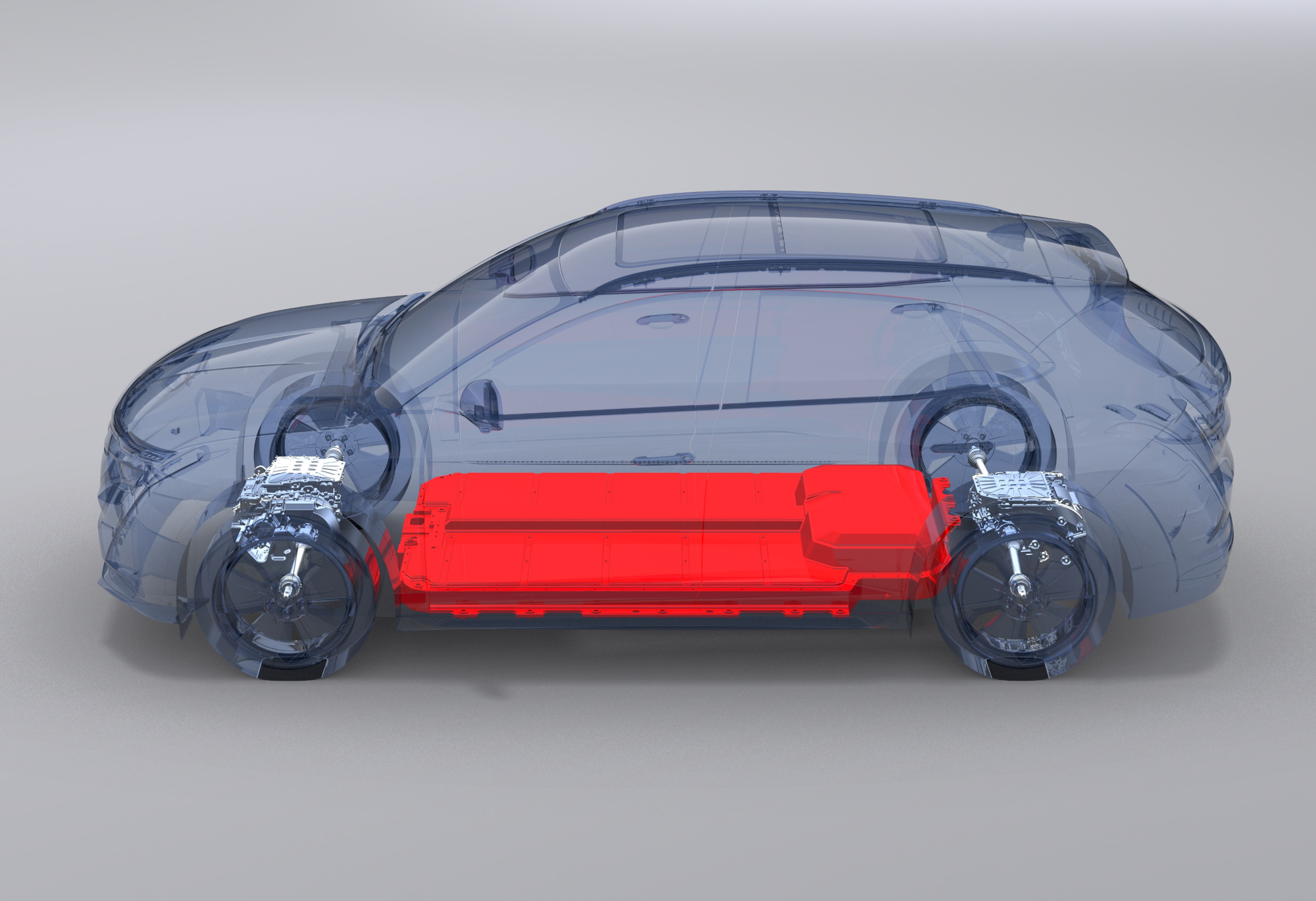 According to the latest information, VinFast VF8 can be fully charged with a home charger in under 8 hours, super fast charging from 10% to 70% in 24 minutes at most. Photo: VinFast
An important basis for such conjecture is that StoreDot (a technology company from Israel) recently completed a capital call in round D with a raised amount of up to $80 million led by VinFast.
As a result, the company will improve and be ready for commercial production by 2024 for the XFC super-fast rechargeable battery (short for XFC). Extreme Fast-charging, mean Super fast charging) uses a large silicon cathode for electric vehicles. Part of the funds raised will also be used to develop solid-state battery technology with extremely high specific energy. Vehicle manufacturers will soon receive samples from StoreDot for practical testing.
Speaking about the completion of the D round, Doron Myerdorf, CEO of StoreDot, said:We're currently raising significant funding to make XFC development using silicon cathode a big part of the end-of-R&D phase, and scale it up, ready for mass production by 2024. Technology This is expected to help remove the biggest barrier to users' intention to own an electric car, which is charging time, by cutting up to 50%."
It is known that VinFast's cooperation with StoreDot has been revealed by a leader of Vingroup since the end of August 2021. According to this position, the goal of developing electric vehicle batteries is a "super-fast" battery that can be charged to 80% in just 4 to 5 minutes.
StoreDot actually presented its research from 2015 at Microsoft's conference. According to the Israeli technology company, the company has restructured the components in the battery to achieve this amazing result.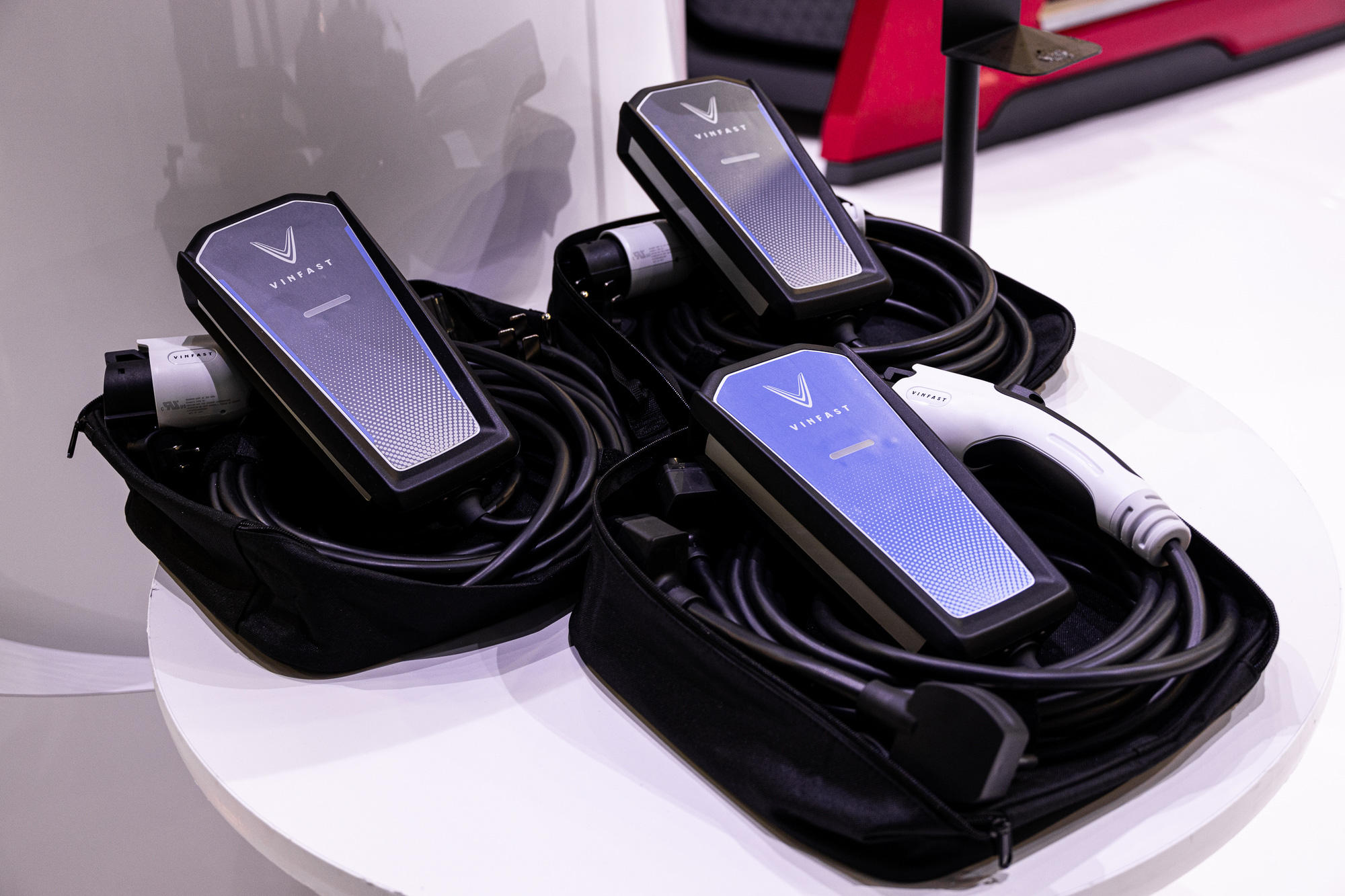 VinFast's mobile charger was introduced at the Consumer Electronics Show CES 2022. Photo: VinFast
Many current lithium-ion batteries can short-circuit if they have to be charged at too fast rates, explained by one electrode tip using graphite material, which allows lithium ions to move no more than fast, and if the pressure is too high, a blockage will occur.
Realizing this, StoreDot changed the graphite material at the electrode, so that lithium ions can move more easily and quickly, which is the basis for developing electric vehicle batteries with many times greater efficiency. usually, common, normal. An experiment with the above idea of ​​StoreDot applied to phone batteries was also successful when it could be fully charged in 30 seconds.
According to the assessment, if VinFast becomes one of the first car manufacturers in the world to apply this super-fast charging technology, this will be a very convincing reason for users. In addition to VinFast, a series of prestigious investment names in the world are also investing with VinFast in StoreDot, such as Samsung, BP (a long-standing energy company), Daimler (Mercedes' parent company) or even billionaire Roman. Abramovich (owner of Chelsea football club).
.