As urban areas become more and more cramped and crowded, encountering noisy neighbors has become a difficult problem to solve. But in Korea, when they can't convince their neighbors to reduce the noise, many here choose a more expensive but seemingly more effective solution. That's thanks to a sound system specifically designed to retaliate against these noisy neighbors.
Since 2016, the Korean media has mentioned these audio devices as a joke when they are used to respond and settle with noisy neighbors in the apartment complex. When hung from the ceiling or wall next to the house, it emits noise in that direction, forcing the neighbor to pay the price for not keeping the noise down.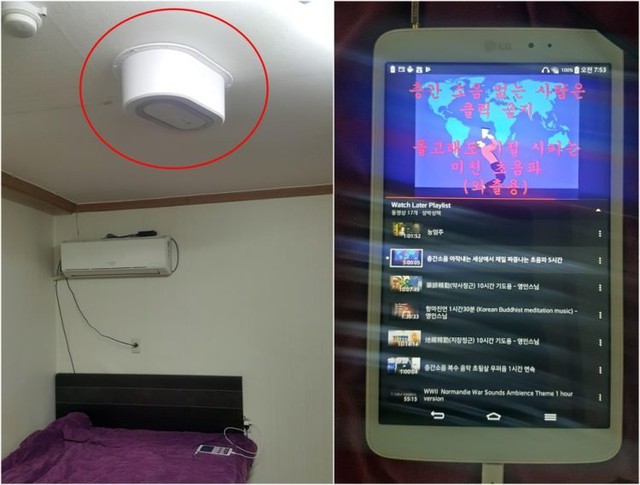 However, over time, it turns out that this device has become more and more popular and is taken seriously as a means of responding to noisy neighbors around the user's house. There are many different types of wall-mounted speakers available today that are designed to respond to your neighbor.
On Korean e-commerce sites, there are many types of such speakers for sale, with various designs and sound capacities, connectivity options and additional functions. Even so, they all have one thing in common, which is to be hung with the diaphragm pressed against the neighbor's wall.
One of the best sellers on these e-commerce sites, priced at about $150, is designed in an oval shape with an advertisement that effectively retaliates against noisy neighbors and helps you get a day off. Rest in peace at home. Although this is not the cheapest device, it seems that users are most satisfied with it.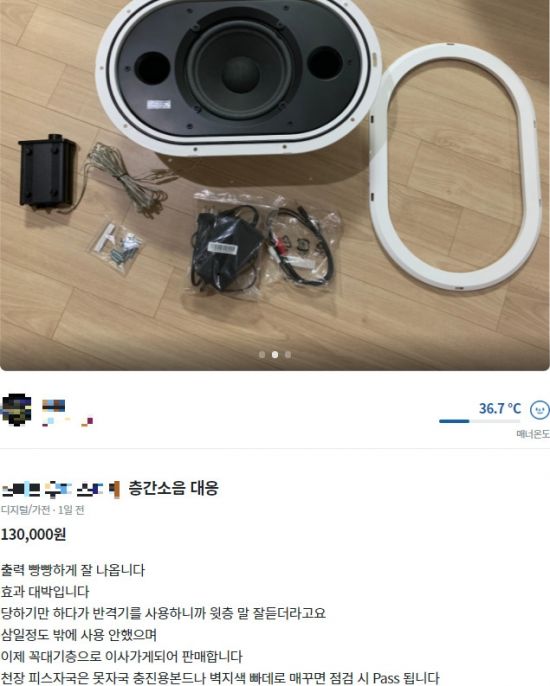 "The sound output is very good. Great effect." A user review on the online sales page said.
"I feel comfortable because I can vent my anger on my neighbor next to me," said another.
Effective promotional clip of wall-mounted speakers in Korea
In fact, sound systems designed to disturb neighbors are not illegal, but authorities recommend that families find other ways to deal with noisy neighbors, for example dialogue. directly or using official channels such as reporting inappropriate noise levels during certain time frames. However, the increasing popularity of these devices shows that people prefer it over the above recommendations.
Many experts warn these annoying sound systems often only escalate conflicts between two families, leading to cases that can only be resolved when either party has to leave the building.
Reportage 2018 in Korea tells about the type of subwoofer used to respond to noisy neighbors
Interestingly, in China, people also have specialized equipment to deal with noisy neighbors, called floor vibrators. It vibrates the floors upstairs to remind them of the noise they are making to the houses downstairs. However, compared with audio equipment sold in Korea, it seems to have broader harm as it can affect unrelated families.
Refer to Odditycentral

https://genk.vn/tra-dua-hang-xom-on-ao-nguoi-han-quoc-chon-cach-cuc-di-voi-loai-loa-tram-doc-dao-nay-20220226090738775. chn