Recently, Mobile World Investment Joint Stock Company (MWG) announced that it has officially cooperated with F88 to provide cash lending services. Specifically, F88 customers can go to The Gioi Di Dong and Dien May Xanh stores to borrow money without having to make a purchase.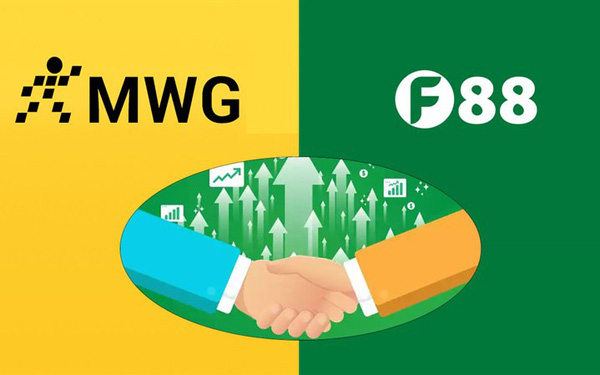 However, currently, F88 only disburses via bank accounts, customers need to have a bank account to be able to use F88's loan service.
Mobile World said that the disbursement time is quick in just 15 minutes, requiring the borrower to be a motorbike owner, have an identity card or a citizen's identity card, and have a car in the name of the borrower. The maximum limit is 10 million VND/transaction.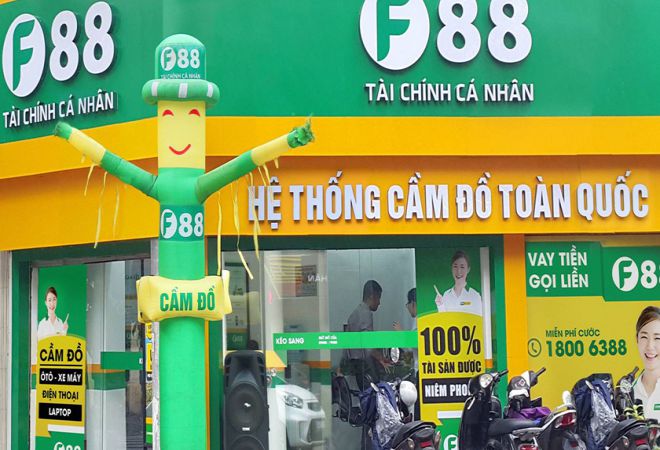 Principal, loan costs are repaid within 12 months. Interest rate is 7.5%/month. Early settlement penalty fee is: 5% of the remaining principal amount. Overdue penalty fee is 50,000 VND per overdue day, maximum not more than 150,000 VND per overdue period.
It is known that this is not the first time Mobile World has cooperated with a financial lender. Previously, the chain also deployed a similar service, cooperating with FE Credit, providing cash loans with a limit of VND 10-70 million without purchase.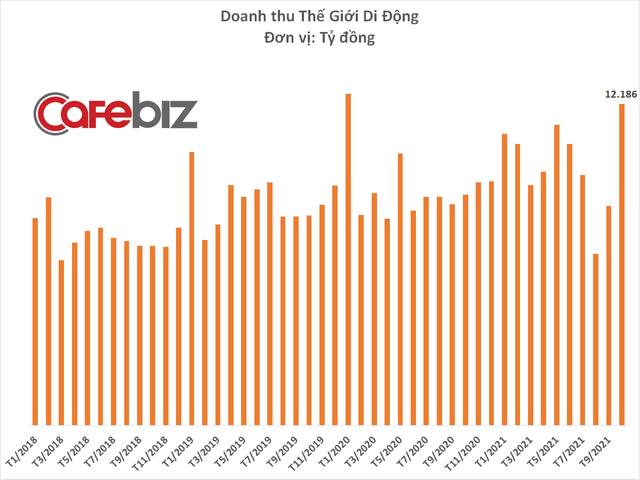 In the market, MWG is the largest retailer of electronics, electrical appliances and department stores in the country with 4,871 stores in Vietnam. In which, The Gioi Di Dong chain and Dien May Xanh are the two main pillars, next to the "rising star" Bach Hoa Xanh.
Total sales of The Gioi Di Dong and Dien May Xanh in October reached nearly VND 10,200 billion, up 52% ​​over the same period. Accumulating 10 months, the two chains contributed nearly VND 74,100 billion in revenue, up 2% over the same period.
Meanwhile, F88 was born in 2013, providing mortgage lending services and other financial utilities such as insurance in conjunction with 5 leading insurance companies in Vietnam such as PTI, Bao Minh, Map Life… services of collection, payment, bill payment, money transfer, e-wallet deposit and withdrawal… Up to now, this unit has developed into a system of mortgage lending services and providing services. the largest financial utility in the country is the largest pawn shop chain in the country with about 512 transaction points.
https://cafebiz.vn/hot-ong-lon-ban-le-the-gioi-di-dong-bat-tay-dai-gia-cam-do-f88-cung-cap-dich-vu-cho- loan-tien-mat-giai-ngan-chi-trong-15-minute-20211217140243461.chn
first
.