The "game" of digital transformation and the solution to "fill in" the gaps for growth for retail businesses
Digital transformation has been a topic of interest to many businesses in recent years, becoming a new trend in many fields. However, it was not until the pandemic really broke out that businesses deployed digital transformation more aggressively, more digital software was born, and more startups in the field of digital transformation solutions appeared. In the retail industry, digitization software mainly focuses on solving data management problems, traditional products of enterprises, providing tools to help relieve pressure on personnel, sales time. and output tracking platform in warehouse, supply chain, etc.
Operating for 17 years in the field of Marketing, GAPIT Communications has the opportunity to cooperate with many customers in the retail field. This helps GAPIT to soon recognize serious "holes" in the operation of retail businesses, affecting the transition from traditional sales to omnichannel sales, from traditional operations to conversions. business number.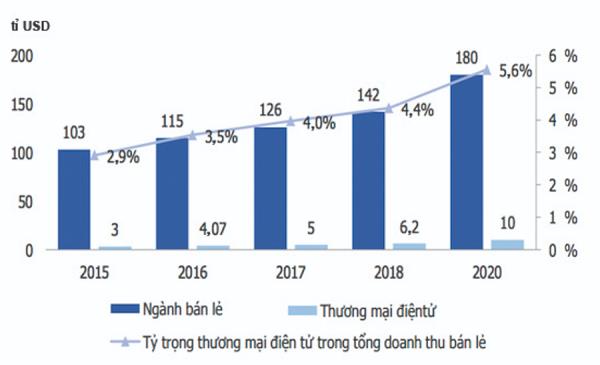 E-commerce conversion speed of retail businesses has increased rapidly in recent years.
The biggest "hole" that many retail businesses face is the failure to manage the omnichannel customer experience, thereby helping them have more positive reviews and loyalty to the business. Omnichannel business increases the "touch point" of businesses with customers, however, many businesses will have difficulty collecting omni-channel customer data, understanding the needs of different customer groups and provide them with a unique care experience. Without a perfect customer experience, it will be difficult for sustainable growth in the digital transformation era.
GAPONE is a new product that has been commercialized for 1 year, born with the goal of "filling in" that gap for retail businesses. GAPONE provides businesses with an automatic multi-channel data collection platform, intelligent grouping for businesses to easily manage and understand their customer groups. The feature of building automatic messaging campaigns and the integration of up to 8 channels of sending messages/notifications helps businesses easily implement automated multi-channel messaging campaigns to increase interaction with customers, improve their experience and give them the best care.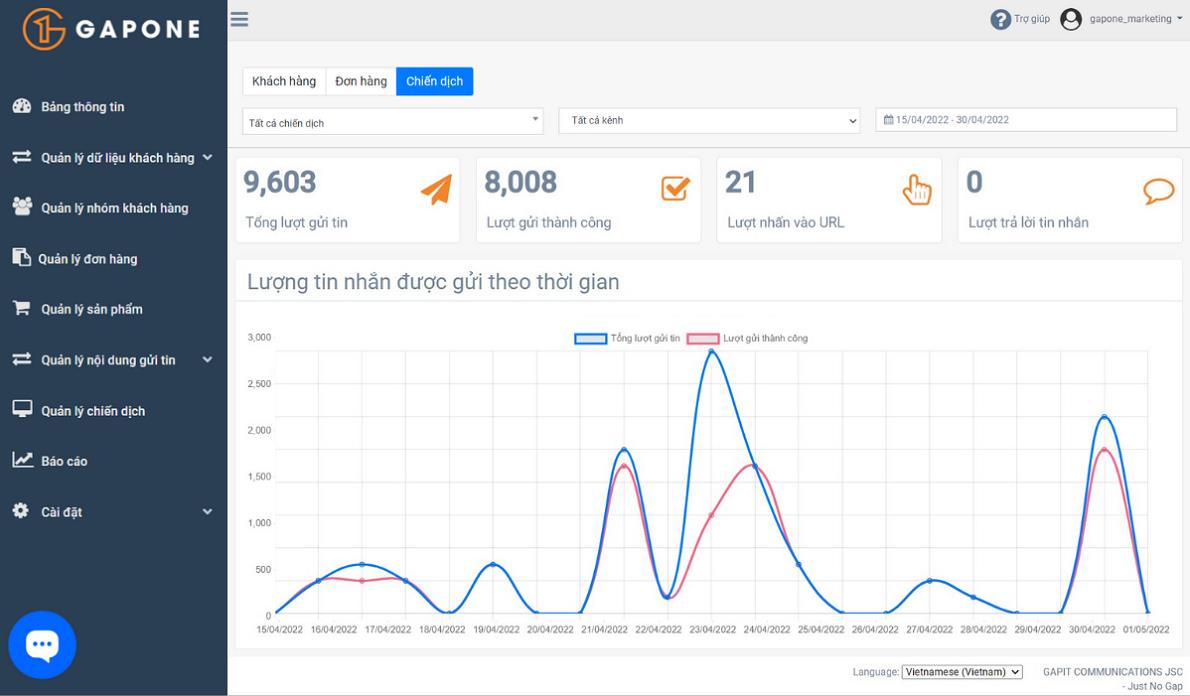 GAPONE provides businesses with multi-channel customer engagement messaging tools from just one platform.
Thoroughly studying the situation at many retail businesses, GAPONE also offers a set of scenarios to take care of customers after purchase and increase a useful buying experience. Many retail businesses that have tried the GAPONE experience have improved their old customer turnover index, monthly growth index and basic digitization of sales – marketing – customer care activities for their businesses. me.
"The solution to the problem of retail business growth is still long, we are just in the first steps"
"Growth will not be sustainable if we only focus on the later stage of the sales funnel, while the top of the funnel is not optimized. Growth is also difficult if retail businesses still have to rely heavily on e-commerce floors, relying on 3rd parties to provide sales platforms, but fail to optimize sales channels and build their own brands." – Mr. Lai Huy Hoang – Chief Growth Officer (CGO) of GAPIT shared.
Many businesses just pour money into advertising to attract customers to websites or shops on e-commerce platforms. However, businesses do not know how to optimize the conversion rate on the sales website, plus it is difficult to compete with too many businesses on e-commerce platforms. Continuing to research to better optimize marketing activities for retail businesses, GAPONE launched 2 sets of growth tools: Growth through Zalo channel and Website sales growth, solving marketing "holes" for businesses. from the top of the funnel to the bottom of the customer journey funnel.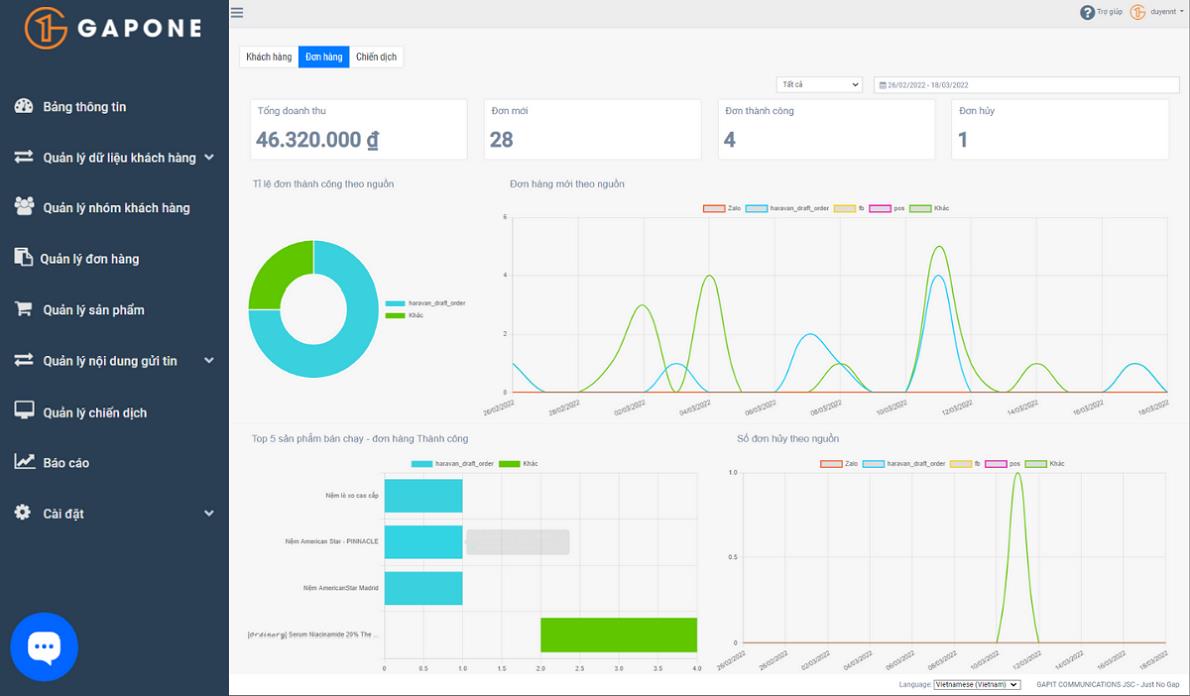 In particular, the Growth Social with Zalo toolkit (Growth through Zalo channel) relies on the available Mobile Marketing potential of GAPIT to help businesses and customers deploy multi-format messaging campaigns via Zalo easily, with instructions. Some tips when working with Zalo to shorten operating time and still achieve high efficiency. Zalo is a potential new marketing and customer service channel for businesses, and promises to be a new sales platform in the future, attracting businesses to quickly deploy from now on.
The Website Growth toolkit is capable of tracking customer behavior/needs to help improve traffic/index on natural and effective channels. Businesses can actively optimize on-page conversion metrics according to the customer journey, all the way to the post-purchase stage, towards the goal of sustainable revenue growth without the pressure of advertising costs. expensive.
With its own unique features and solving practical problems for businesses, GAPONE received high praise from the Jury of Sao Khue Award 2022 – the oldest and most prestigious award in Vietnam's IT industry. On April 23, GAPONE was awarded Sao Khue 2022 for a group of new software products and solutions.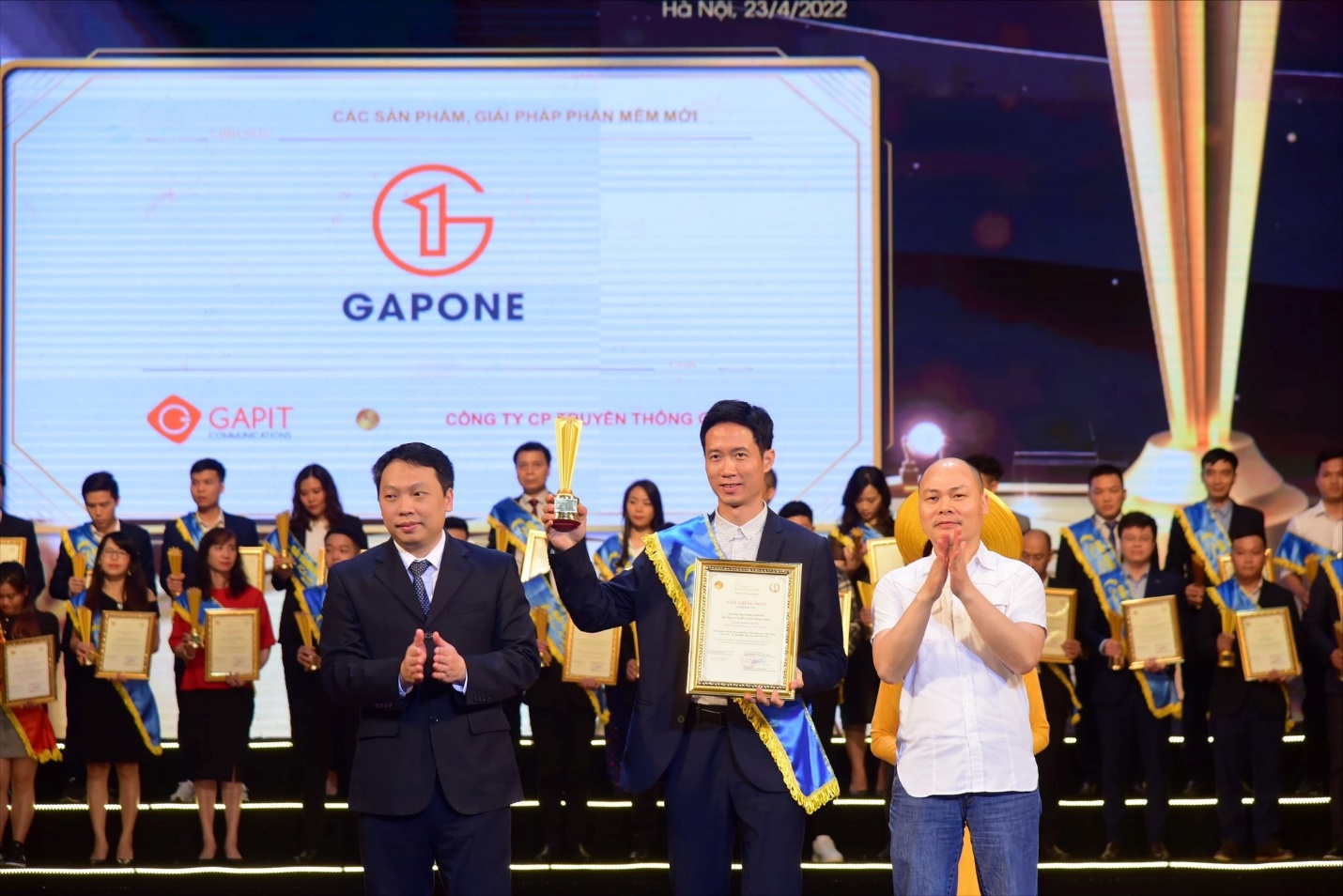 GAPONE won the Sao Khue award 2022 for the group of new software products and solutions
"GAPONE is a dream that has been cherished for a long time, to be able to receive the prestigious Sao Khue award today is the best effort of the development team of GAPIT's technology department. A deep thank you to GAPIT team GAPONE for accompanying and dedicating themselves to GAPIT's first technology product. We also appreciate the support from partners and customers so that we can continue to realize our growth dream with the retail industry. Vietnam." – Mr. Lai Huy Hoang – CGO of GAPIT shared after receiving the award.
The market's space is still very much, businesses are still struggling in the period of digital transformation with countless questions about effective and sustainable growth solutions. It is hoped that GAPONE and many other software enterprises will continue to research and develop many sets of useful solutions, solve worries and accompany Vietnamese businesses to grow.

https://genk.vn/doanh-nghiep-ban-le-co-them-lua-chon-tang-toc-chuyen-doi-so-voi-nen-tang-tang-truong-gapone-20220428104505327.chn