According to the Yomiuri weekly newspaper, a high-tech nuclear reactor is about to appear in the state of Wyoming, USA. This is a collaborative effort between the Japan Nuclear Energy Agency (JAEA), Mitsubishi Heavy Industries, the US government and a business founded by Bill Gates.
In early January, the parties will officially put pen to paper to close the contract, allowing JAEA and Mitsubishi to provide advanced reactor technology developed by the Japanese themselves.
TerraPower, Bill Gates' investment enterprise for nuclear energy, will build the Natrium nuclear technology application plant in Wyoming in 2028. The US government will support half of the capital for the project, estimated at up to 4 billion USD.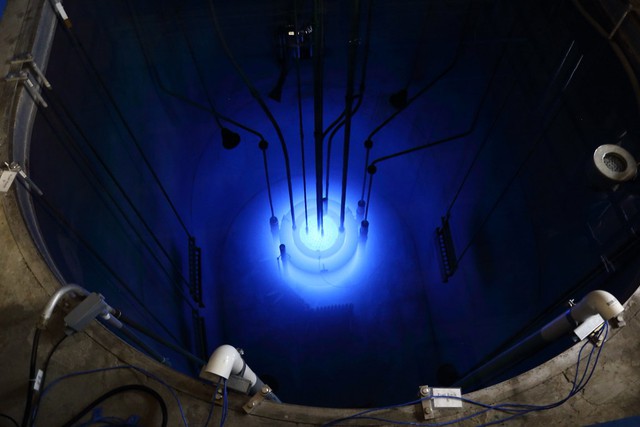 TerraPower once planned to build an experimental nuclear power plant, intends to cooperate with China National Nuclear Corporation to build a new generation power plant. However, the administration of former president Donald Trump did not agree to the deal, prompting TerraPower to find another partner. For a long time, the United States, China and Russia have all strived to lead in nuclear technology and export advanced reactors.
Japan, on the other hand, has had no luck in its nuclear projects. An advanced experimental reactor called Monji can be mentioned. The project worth more than $8.5 billion did not bring the expected results and received a lot of criticism. The Monju nuclear facility continuously witnessed accidents, security holes and actions to cover up the shortcomings of the authorities and finally, the project came to a dead end.
The new reactor in Wyoming, USA is an opportunity for Japan to demonstrate its ability to develop nuclear energy technology. However, both JAEA and Mitsubishi have yet to make an official statement regarding the new project. After the New Year break, perhaps we will know more information about potential intercontinental cooperation.

https://genk.vn/nhan-cong-nghe-nang-luong-hat-nhan-tu-nhat-ban-cong-ty-cua-bill-gates-chuan-bi-xay-lo-phan-ung- tien-tien-tren-dat-my-20220103145821002.chn
.