To enrich the menu of New Year's Eve parties, food enthusiasts can enjoy the "rain" of offers with countless delicious dishes from ShopeeFood and partners such as buy 1 get 2 free. shipping costs… But that's not all, there are many special things you should not miss in the ShopeeFood Tet Sale event – ​​15.1 Thousand bargains.
Buy 1 get 2 – New Year's Eve party
New Year's party with delicious dishes is a special occasion to celebrate with loved ones and wish each other good luck and peace for the coming year. The party will become busier and more colorful with the food and drinks from ShopeeFood's Buy 1 Get 2 – New Year's Party offer.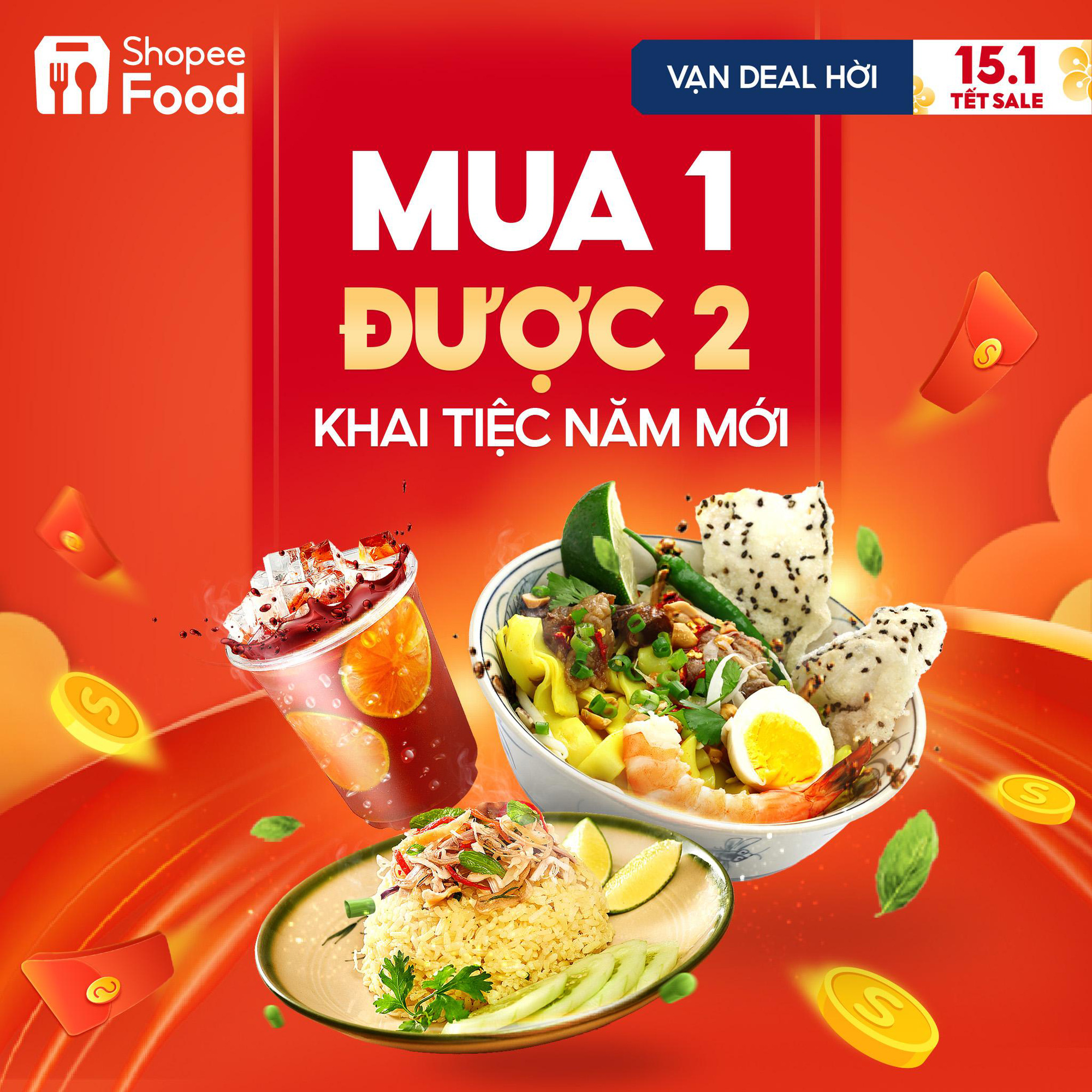 Specifically, when you buy two dishes or drinks in this collection, you will receive 50% off and free shipping for orders from 0 VND. Featured brands in this collection include: McDonald's, TocoToco Bubble Tea, Royaltea, Laha Coffee, Hot & Cold Skewered Milk Tea…
What are you new to? Shopee invites
As a gift "make friends", the program "What have you used? Shopee invites" will send you a drink offer of 20,000 VND. In addition, you have the opportunity to own e-vouchers 40,000 VND for 10,000 VND from famous brands such as: Starbucks Coffee, Highlands Coffee, Phuc Long, KOI The, Gong Cha Milk Tea… Download the app Shopee and order ShopeeFood to enjoy the offer right away!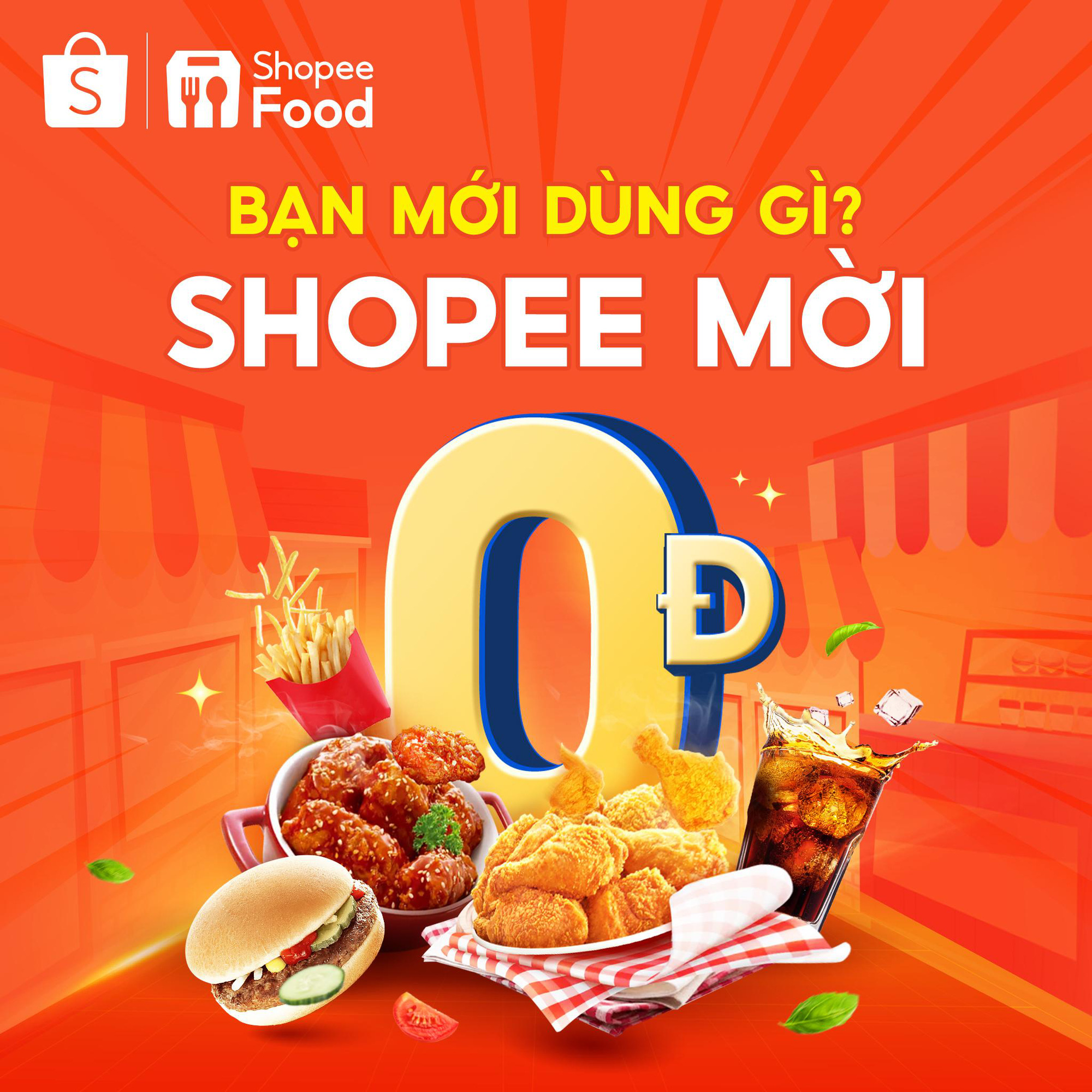 First Open of the Year – 50% Cashback
With ShopeeFood's New Year's bounty sent to foodies, just enter the code TETHOANXU when ordering food on the app, you will get 50% Shopee coin refund, up to 20,000 VND. Familiar names appearing in this collection include: McDonald's, R&B Tea Milk Tea, Phoenix Milk Tea, 3 Beards – Fried Chicken, Pizza, Milk Tea & Skewers…
Food deals series
Not only applied to food and drink, buy 1 get 1 offers, free shipping, 50% cashback also apply to fresh food on ShopeeFood app. Women can comfortably "go to the online market" without having to worry about waiting in line for payment in the days leading up to Tet. Just create an order with a few clicks, fresh food will be delivered to your door.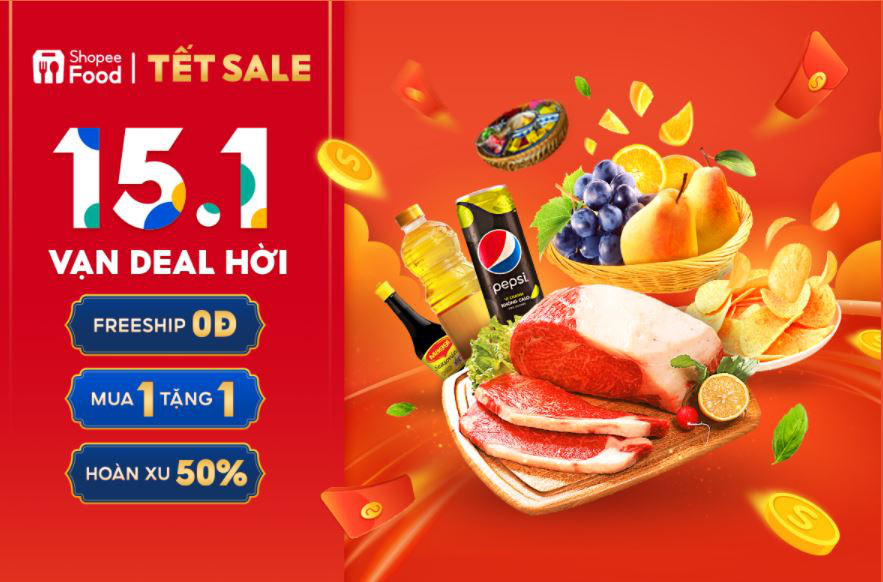 New Year stall with the same price 22K CZK
From now until the end of January 16, ShopeeFood also treats users with delicious dishes at the same price of 22,000 VND. Thanks to that, you can diversify your party menu with many attractive foods and drinks from milk tea, pizza, Korean fried chicken, spaghetti… at a super economical price.
Shopee golden hour
Only on January 15, ShopeeFood "fans" can drop orders on the Shopee app when "watching" exactly 5 time frames: 0H – 10H – 12H – 16H – 18H to quickly "flash" to get the offers. In advance of delicious dishes, free shipping 18,000 VND and discount up to 50,000 VND for orders from 0 VND.
Surprise offer from ShopeePay
In two days, January 15 and January 16, when ordering ShopeeFood and paying through ShopeePay e-wallet, entering code TET40, you have the opportunity to receive a discount of up to 40,000 VND for orders from 80,000 VND. What are you waiting for, order now!
Series of E-vouchers from only 1
Still not over, ShopeeFood Tet Sale also introduces a series of e-vouchers with super "cheapest" prices from only 1 dong. You can satisfy your "hungry stomach" with delicious food and don't worry about the price anymore.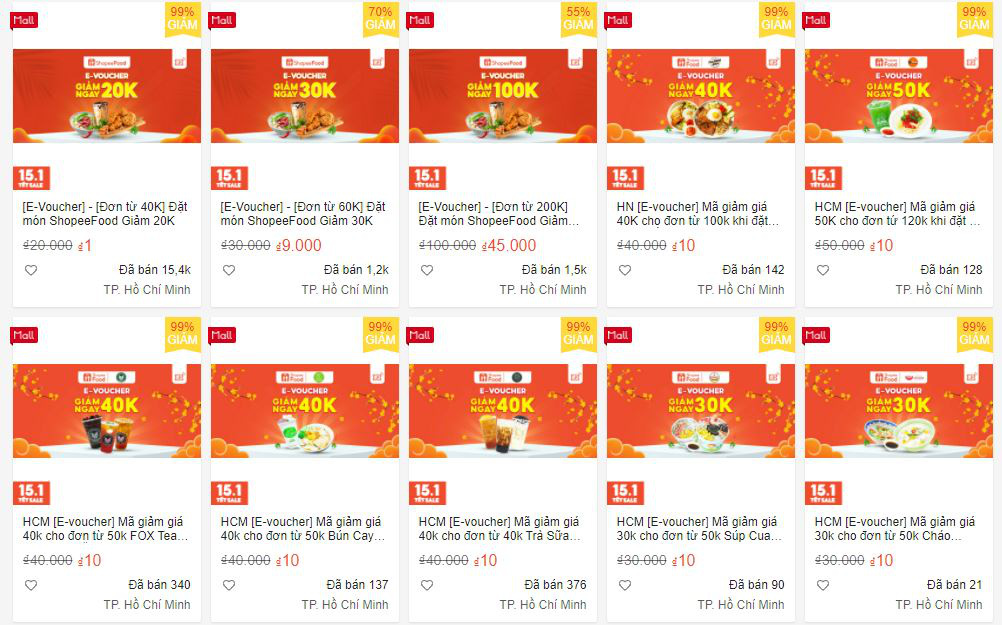 Besides Tet Sale – Thousands of great deals, from January 17 to 28, 2022, ShopeeFood will continue to bring countless "good" deals in the Tet Sale event – End five hundred hot deals such as: delicious combos up to VND 88,000, VND 188,000 VND, free shipping up to VND 18,000…
Please see event details and offers here.
.