Snapdragon 8 Gen 1 is a high-end processor that will appear on most flagship smartphones in 2022. Qualcomm also officially launched this processor last week, but we have not until today. We just saw the performance scores of the Snapdragon 8 Gen 1, and compared it to the Snapdragon 888 and Apple's A15 Bionic.
Performance scores published by PCMag, based on Geekbench 5 scores. For the most intuitive comparison, we can see in the table below.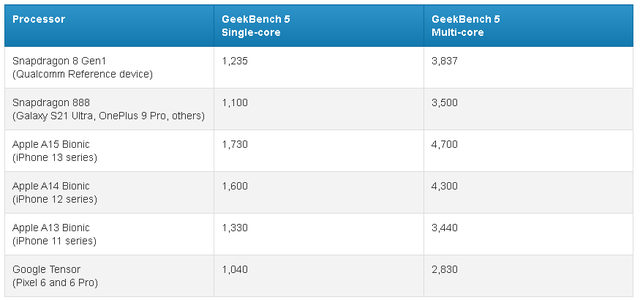 As can be seen in the above results, the new Snapdragon 8 Gen 1 reaches 1,235 single-core performance points and 3,837 multi-core performance points. With this score, Snapdragon 8 Gen 1 is 10% more powerful than its predecessor Snapdragon 888. However, before that, Qualcomm has confirmed that Snapdragon 8 Gen 1 is 20% more powerful.
Even, Snapdragon 8 Gen 1 has a performance score lower than Apple's A15 Bionic, and lower than last year's A14 Bionic. Qualcomm's latest processor can only beat the A13 Bionic, launched two years ago.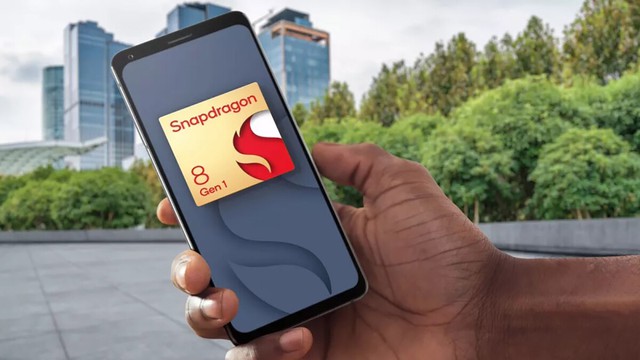 However, this performance score was tested on a prototype device, not a commercialized smartphone. Qualcomm also explains that their processors are not designed to optimize performance tests, but aim to optimize sustainable performance over long-term use.
Although the CPU performance test doesn't yield impressive results, the GPU performance can get many gamers excited. In the test with GFXBench 5 Aztec Ruins, the Snapdragon 8 Gen 1 finished with a 45 fps result, higher than the iPhone 13 Pro Max with a 36 fps result.
Reference: phonearena
.