With conventional wisdom up to now, it's almost impossible for powerful gaming laptops to have long-lasting battery life. Simply because the internal space has been sacrificed for the heatsink, there is no room for a large battery and a powerful CPU and GPU require a lot of power, so it will need to be recharged quickly.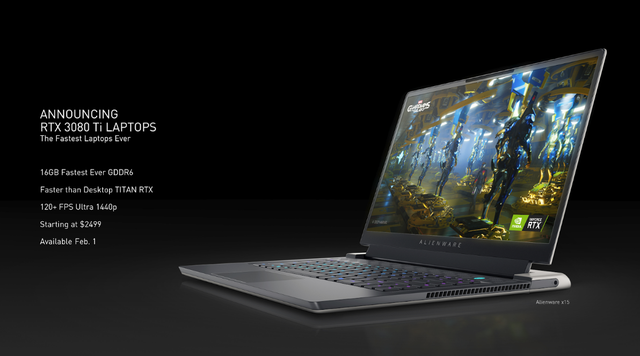 However, with the launch of the two top GPUs for laptops, the RTX 3080 Ti and RTX 3070 Ti in particular, as well as the RTX 30 series combined with new processors from Intel, Alder Lake, Nvidia has created brought forth a great revolution: the 4th generation Max-Q with many outstanding improvements.
Balance and optimize performance with CPU
In any laptop, both the GPU and CPU will share the same power supply, not separate input lines like desktops. And the processor only achieves performance when it is supplied with enough power, so if the graphics chip takes it all, the processing capacity will be a bit worse. To solve this problem, Nvidia has developed the CPU Optimizer system with the function of balancing power for both CPU and GPU to achieve the best performance in real time.
Nvidia has worked with world-renowned CPU manufacturers to create the best power tuning method. Accordingly, the GPU will communicate with the CPU to obtain information about performance, temperature and power, and then proceed to provide more power when the processor needs it, until there are computational tasks in terms of power. Graphics then draw less power for themselves. Thereby, the overall performance for any software will increase a lot.
Rapid Core Scaling
Rapid Core Scaling is a valuable new technology that provides comprehensive acceleration of notoriously resource-intensive graphics applications such as Adobe Premiere Pro, Blender, or Matlab. This is something that will help content creators, graphic designers … often use laptops to feel excited.
Basically, Rapid Core Scaling allows the GPU to recognize which graphics cores the application is using and instead of turning on all cores, only the ones that actually work are enabled. Thus, the graphics chip will minimize excess energy, focus energy on the graphics core needed to get high pulse levels, increase performance to get the job done faster.
In addition to the improved overall performance of laptops using Nvidia RTX 30 graphics cores, this feature also prolongs battery life by saving excess power. Thus, the time it takes to use a large charger on high-configuration devices is also much less.
Battery Boost 2.0
In actual use, the laptop does not always need to show strong performance, most people want to use it a little longer with a fully charged battery during coffee sessions or simple work or study at the shop. coffee without entangled wires.
MAXQ-Battery-Boost-article
Battery Boost 2.0 will greatly help users in extending battery life, this technology has been completely redesigned. Artificial intelligence (AI) will completely control the internal hardware, finding the most balanced point to power both GPU and CPU so that it still achieves good performance with less energy. Everything happens in real-time and very precisely, resulting in up to 70% more battery life!
Diverse selection from many big brands
Traditionally, Nvidia has worked with the most famous manufacturers including Acer, ASUS, Dell, HP, Gigabyte, Lenovo, MSI and Razer and introduced to the market complete gaming laptops and creators. most perfect.
There are more than 160 laptop models launched this year in 2022 in Vietnam as well as around the world, equipped with the great technologies of the 4th generation Max-Q and the great power of RTX 30 for gamers to choose from. .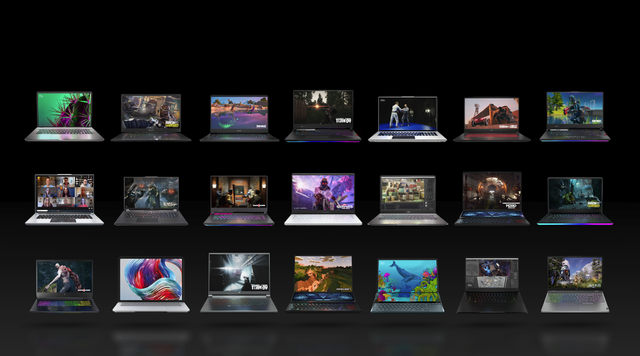 Typically, there are Predator Triton 500 SE, Predator Helios 300, Swift X from Acer. Alienware also has the top notch M Series and X Series. Asus has the new ROG Strix SCAR line with the awesome ROG Zephyrus Duo 2. Gigabyte big update with already impressive AERO and AORUS lines. Lenovo is no less competitive in their Legion brand. MSI has now introduced the powerful GS77, GE76. And finally Razer with Blade 14, Blade 15, Blade 17 too beautiful too strong.
In particular, Nvidia is currently collaborating with the Star Informatics store to exchange old laptops for new GeForce laptops. Users only need to bring any usable laptop to the store to receive a discount voucher of up to 5 million VND (depending on the old device configuration) to buy a new device or receive a valuable gaming chair. 2.5 million VND completely free.
[Box thông tin shop] – GK Nvidia

https://genk.vn/nvidia-rtx-30-tao-ra-cuoc-cach-mang-cho-dong-laptop-gaming-manh-nhung-ton-it-dien-20220429110521161.chn