Last year, veteran rapper Dr. Dre unexpectedly became the brand representative for the GTA Online expansion, a DLC called The Contract. However, at first, the elderly rapper did not want to appear in the hit game. Dr. Dre thinks GTA is a game for kids.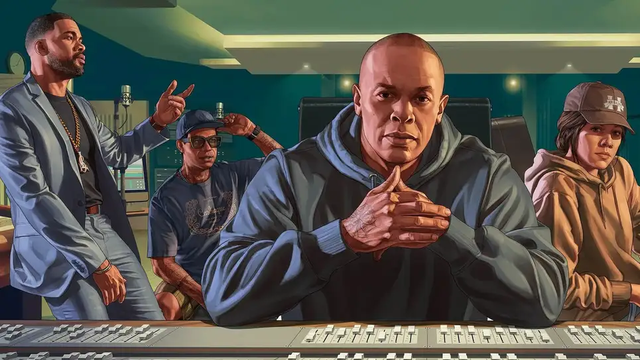 In an interview with BET, DJ Pook – writer and music producer for Rockstar since GTA San Andreas – talked about how Dr. Dre flatly refused to appear in GTA.
"Simply not," said DJ Pooh. "But Dre refused because he is not a gamer. He doesn't play any games. Not out of hatred, but simply not playing. He doesn't like making content for children".
We are all too familiar with GTA, or even called "Street Robbers" in old grassy shops. But with Dr. Dre, a famous rapper since the 80s and constantly busy with famous music projects, sitting and playing video games seems too strange.
To convince the 57-year-old rapper to join the virtual world, DJ Pooh brought a PlayStation set to Dr. Dre, plug in the giant TV and let Dr. Dre played GTA Online.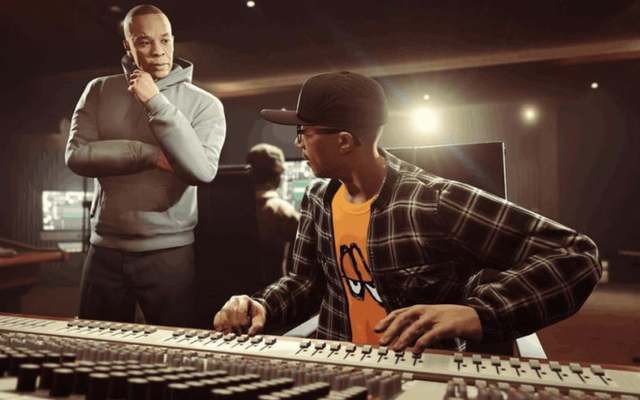 "He was so surprised", the 52-year-old DJ confided. "He has no idea what gamers can do – then each layer of gameplay is being called a metaverse, but there's so much more to it. He was like, '*** this is awesome', and then he saw me driving a lowrider around town. We add rims to the cake, go to a gunfight, hang out with friends, I even have a girlfriend in the game.".
After the "change of perception" event, and after negotiating with Rockstar, Dr. Dre changed his mind and officially joined the world of GTA Online. He not only contributed the voice, but also directly participated in the motion capture for the character, recreating his image in a virtual studio that is a copy of the actual studio of Dr. Dre.
Dr. Dre has officially been digitized.
The new update of GTA Online was a great success, partly because of the prestige of Dr. Dre in the community. The master producer not only immersed himself in Hip-Hop since his birth, but also directly led Eminem, who is still honored and self-proclaimed "Saint of Rap". Two teachers and students Dr. Dre and Eminem co-wrote and produced Gospel, the single to accompany DLC The Contract on release day.
Rockstar's success is also thanks to "gamer" DJ Pooh taking the time to visit Dr. Dre. But the big reason still lies in the appeal of GTA Online, a free spin-off alongside GTA V.
Since its release in 2013, Grand Theft Auto V – GTA V has sold more than 155 million copies, adding 5 million copies in the second quarter of last year alone, and generating $6 billion in revenue to date. GTA Online allows players to participate in many interesting activities in the game such as racing, shooting or … do whatever they like.
The freedom of the virtual world, combined with the fact that players have full control over their characters, make GTA Online exude an irresistible charm. Rockstar makes a lot of money from selling virtual items in the game, when players can buy more expensive accessories, vehicles, and mansions, increasing the value of virtual characters.

https://genk.vn/rapper-dinh-dam-dr-dre-tuong-gta-la-game-cho-tre-con-den-khi-ong-duoc-choi-thu-20220425152127341.chn