Vietnamese game market – any opportunities for game programmers?
Over the years, the Vietnamese game market has experienced strong growth. According to a report by the Department of Radio, Television and Electronic Information, the revenue of the video game industry in Vietnam in 2020 reached VND 12,000 billion, more than doubled compared to 2015. The industry also paid the budget 2.5 times more than the previous time.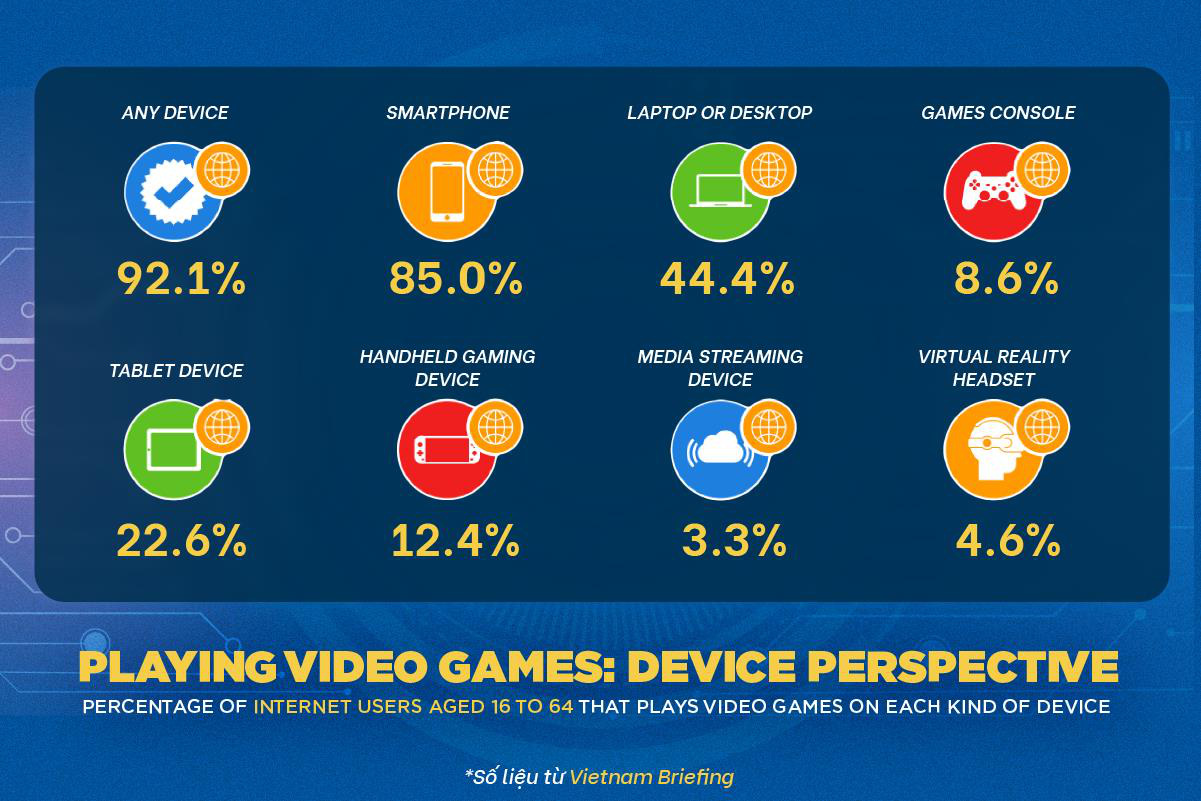 The Vietnamese game market is growing and has great potential for development.
Appota's Vietnam Mobile Application Report 2021 also said that video games are among the most downloaded applications on both iOS (accounting for 41.2%) and Android (accounting for 64.5) application markets. %). The above figure clearly shows the development potential of this "smokeless" industry.
Along with that are more than 200 companies and businesses related to the game industry (studio, developers, publishers, agencies, …). It is estimated that the personnel serving the game industry is between 23,000 and 28,000, including full-time, part-time, freelancer,… It can be seen that the game industry is opening up countless opportunities for the world. young.
Game programming – when you are passionate about games, you can also "make money"
Currently, Ho Chi Minh City is still becoming a hot spot attracting countless leading technology companies, many domestic and foreign game production studios have opened, providing career development opportunities for young people. According to the latest statistics from Salary Expert, the average income of game industry positions is as follows:
– The average salary for the Game Developer position is about 187,000,000 VND/year (equivalent to about 90,000 VND/hour).
– Game Artist salary is about 389,000,000 VND/year (equivalent to about 187,000 VND/hour).
– The average salary for the position of Game Designer and Game Programmer is almost equal, about 449,000,000 VND/year (equivalent to 215,000 VND/hour).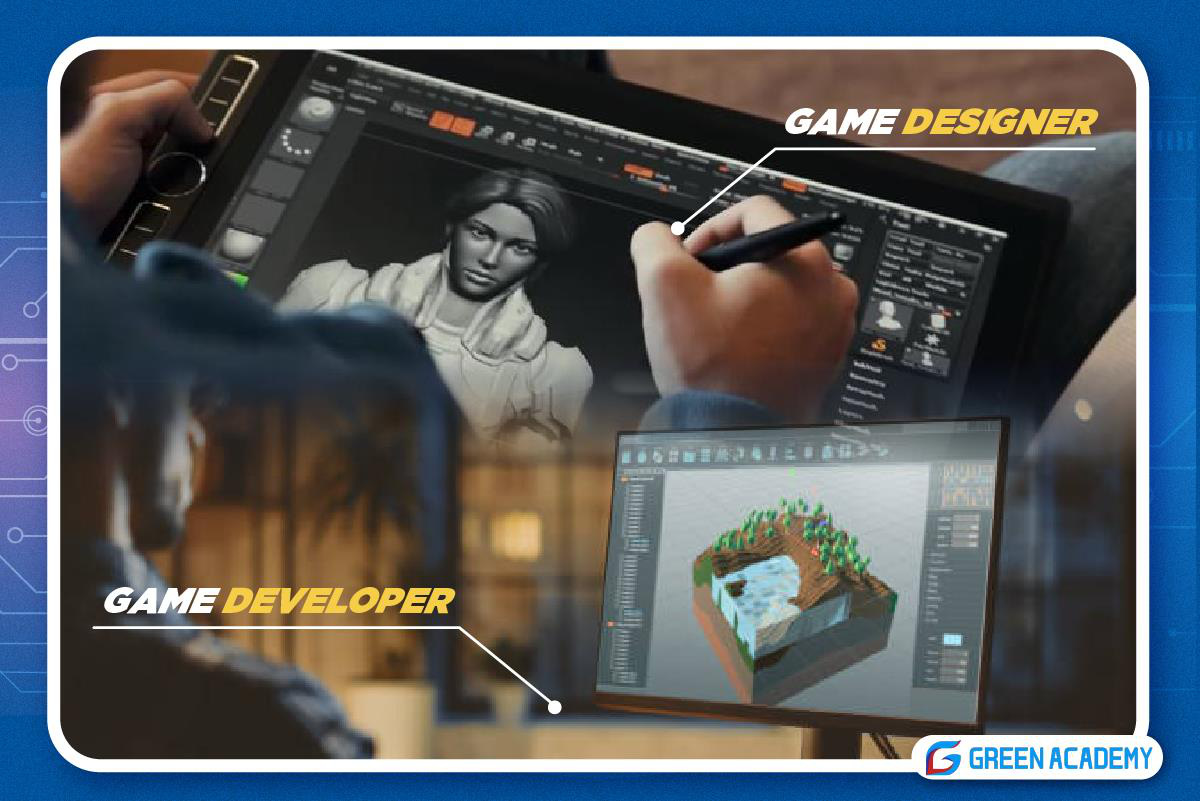 Game Designer and Game Developer are the two most recruited positions in Vietnam with extremely attractive salaries.
It can be said that, besides the positions: system programming, web programming, …, game programming is becoming one of the hot jobs, earning billions at the present time and in the future. Revealed How to enter the gaming industry, what to learn and where to start?
Mr. Truong Thanh Trung – Lecturer in Game Programming at Green Academy shared: "To build a game, you need to be fluent in at least one programming language. And creativity is the next element that must be in the game. A game developer, from ideation, plot development, game style, character design, game development, testing,… Each stage will take on a position, with an important level of importance. If you've decided to enter the game industry, you should choose for yourself the appropriate learning path, and make a plan, set a goal and take the time to complete it."
Game Programming, 3D Game Character Design at Green Academy equips students with the necessary knowledge and skills to become professional game makers.
Green Academy with 100% investment capital from Korea, Korean standard facilities, modern design classrooms, fully equipped with machinery and equipment: computer system, projector, high-speed wifi… brings Quality learning environment, worthy of students' investment.
At the same time, the curriculum at Green Academy is compiled in the direction of "practical learning", designed based on the speed of industry development. Students coming to Green Academy will learn with lecturers who are managers, developers from businesses and big projects. Studying at Green Academy, you will be trained from basic to advanced knowledge, helping you hone your skills to enter the dynamic game industry with an attractive income.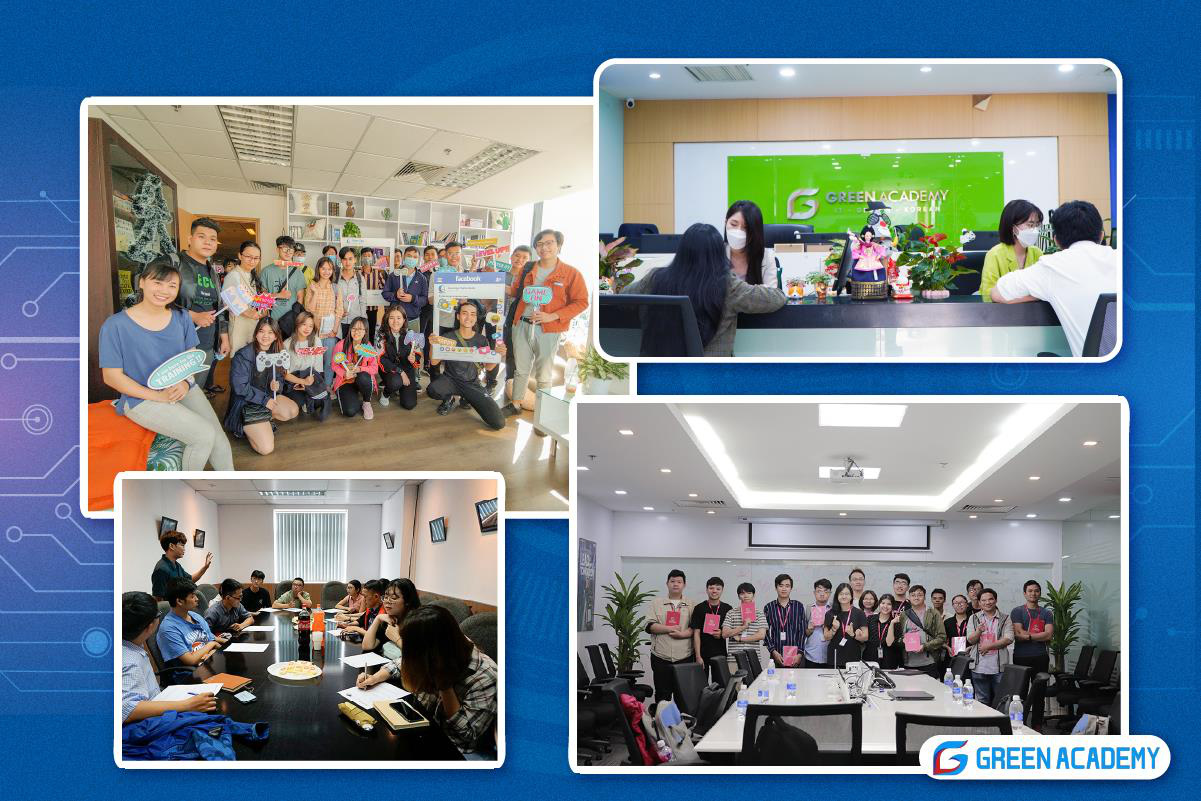 Catch up on game market trends and master your career with a game programming course at Green Academy.
Currently, Green Academy is a supplier of high-quality human resources for the domestic and foreign game recruitment market with recruitment partners who are leading companies in the game field such as: Sparx*, Glass Egg, Gameloft, VNG, Athena Studio,…
Green Academy – A prestigious place to train human resources for programming, design, and Korean in Vietnam.
Academy from Korea Green Academy
· Facility 1: No. 67, Nguyen Thi Minh Khai, Ben Thanh Ward, District 1, Ho Chi Minh City
· Facility 2: No. 31/2 Nguyen Binh Khiem, Da Kao ward, District 1, HCMC
Phone: (84) 28 3926 0022 (CS1) – (84) 93 8386 086 (CS2)
Website: https://www.greenacademy.edu.vn/

https://genk.vn/choi-game-da-qua-xua-gioi-tre-viet-game-lam-giau-20220228174931855.chn