New research by scientists at Linköping University (Sweden) has turned plant roots into energy storage devices. The team of experts watered the plants with a special combination of substances that make the roots conductive, thereby opening up the possibility of producing a biologically derived supercapacitor.
The project was carried out at the University's Organic Electronics Laboratory, and the new breakthrough builds on the achievements made since 2015.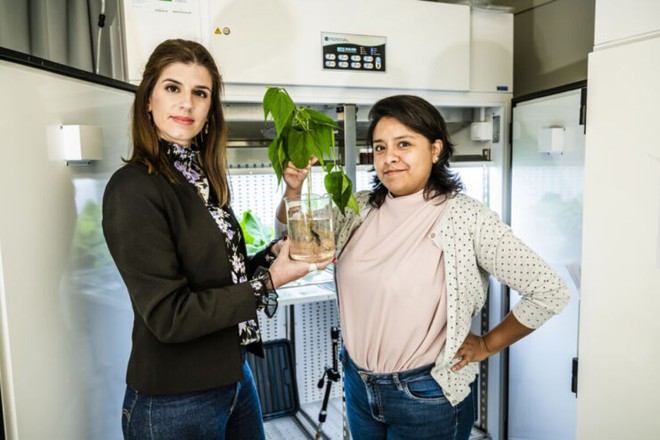 Researchers Eleni Stavrinidou and Daniela Parker pose for a new breakthrough.
In 2015, a project led by professor Eleni Stavrinidou was able to implant electrical circuits into the vascular tissue of rose plants, by coating the plants with a conductive polymer compound called PEDOT. The team then coupled the electrical circuits into a capacitor. In 2018, scientists replaced PEDOT with a conjugated oligomer called ETE-S, which causes the polymer to form inside the plant and turn into a capacitor capable of storing energy.
"We have experimented with plant fragments cut from trees… However, these fragments can only survive for a few days, and the plant cannot grow any more. In the new experiment, we used a complete plant, a pea grown from seed, and then demonstrated that the plant can conduct electricity when exposed to an oligomer-containing compound.", said Professor Stavrinidou.
The bean plant used in the experiment has the scientific name Phaseolus vulgaris, and the polymerization process from ETE-S occurs naturally. A thin layer of conductive polymer formed on the roots, turning the entire root system into a conductive network and survived for 4 weeks.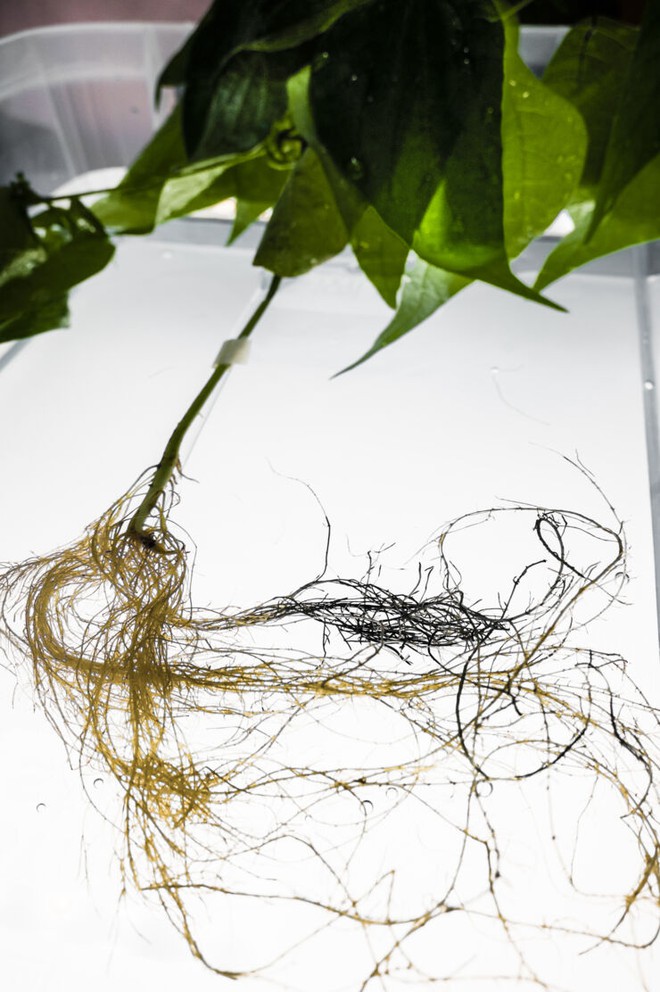 Plant roots store electrical energy.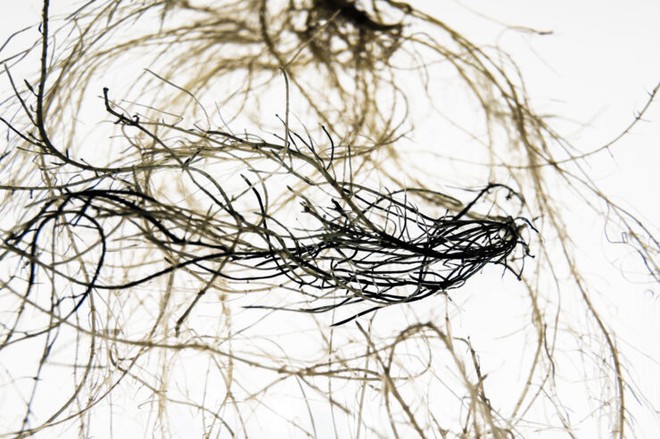 "The tree develops a complex root system, with no other side effects; The bean plant continues to grow and bear fruit."
Scientists have used this conductive root in the production of supercapacitors, using the roots of the plant with electrodes that act as charging and discharging electricity. They found that the roots could store up to 100 times more energy than previous similar achievements, and found that the energy storage process had little effect on the plant's vitality. That means this bioenergy storage system can operate for a long time.
"The tree develops a complex root system with no other side effects; The bean plant continues to grow and bear fruit".
In the eyes of the researchers, the new success opens up the possibility of integrating energy systems into plants without disrupting plant growth. An electrically-storable root system could become a power source for future hybrids, such as plants that have the ability to sense or plants that can navigate to a light source on their own.
The study has been published in the journal Materials Horizons.
According to liu.se
.