Users can buy KZ headphones on TMALL, TAOBAO, JD.COM, ALIBABA, Aliexpress, Amazon, eBay and other platforms.
Up to now, after 10 years of establishment and development, KZ brand has gained a solid position in more than 40 countries and regions around the globe. In Vietnam, the brand's products are distributed by Phuong Linh JSC.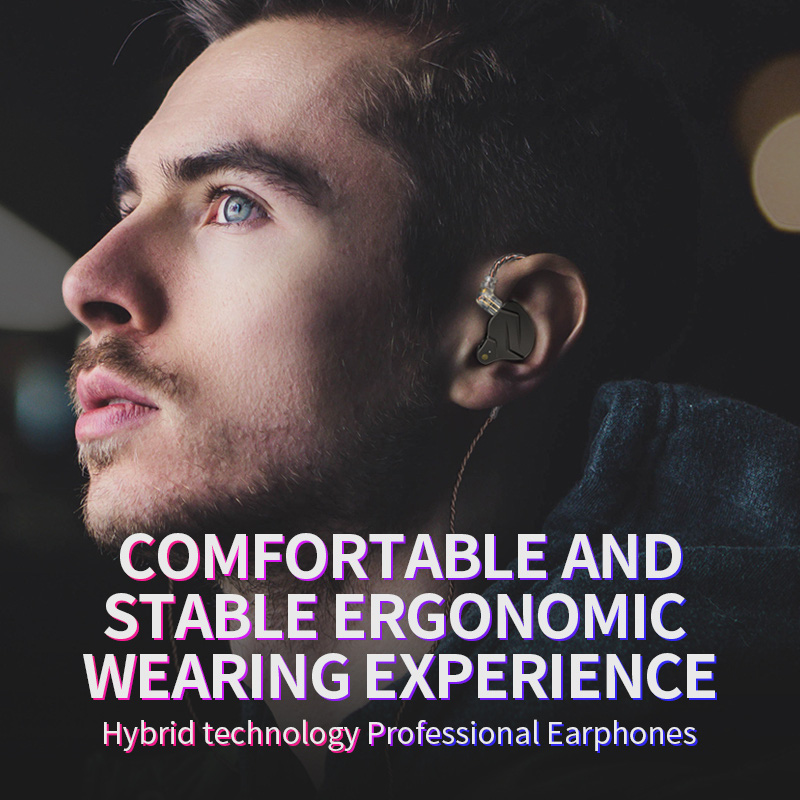 KZ headset products create a comfortable and convenient wearing feeling.
In the fourth quarter of 2021, Phuong Linh JSC will launch in-ear headphones, also known as in-ear headphones (or IEM headphones), which are small headphones, capable of being inserted deep into the tube. ear. The sound pipe of the in-ear headset is covered with a rubber pad to create a comfortable feeling for the user. This type of headset does not have a headband.
Take a look at the names that promise to bring a breath of fresh air in the market of cheap headphones under VND 600,000 in Vietnam.
Genuine KZ EDX Pro headset with Mic
The KZ EDX Pro headset is an upgraded version of the legendary KZ EDX. Selected from the advantages of its predecessor and overcome limitations from user feedback. KZ EDX Pro headphones are really great for young people who want to own a complete headset, both to express their personality and to listen to relaxing music after a long day of work.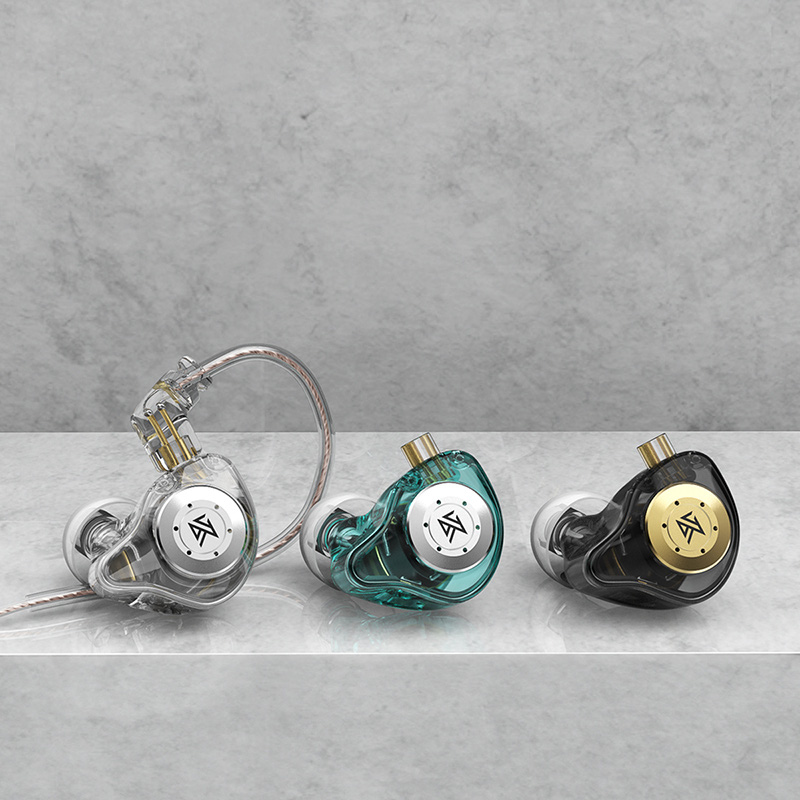 Genuine KZ EDX Pro Headphones with Brand New Mic.
KZ EDX Pro headphones are equipped with the all-new 10mm Special Magnetic Driver technology. This dual-magnetic Dynamic Drive delivers more natural low-frequency response and clear high-frequency performance. Electronic crossovers are also incorporated into the driver unit through sophisticated technology to enhance mid-low frequency performance. The frequency response of the KZ EDX Pro headphones is from 10Hz-20kHz like an epic sound stage. This makes the IEM headphones well-suited to electronic, rock, R&B or heavy instrument music.
Genuine KZ ZSN Pro headset with Mic
KZ ZSN Pro headset is an upgraded version completed from ZSN. It has a Hybrid Driver configuration that includes 30095 Balanced Armature Driver and 10mm Dynamic Driver. Professional grade electronic crossovers are used to tune the frequencies distributed. From there, make sure that both drivers on each ear can work in sync. All in all, you can expect a rich and detailed sound from it.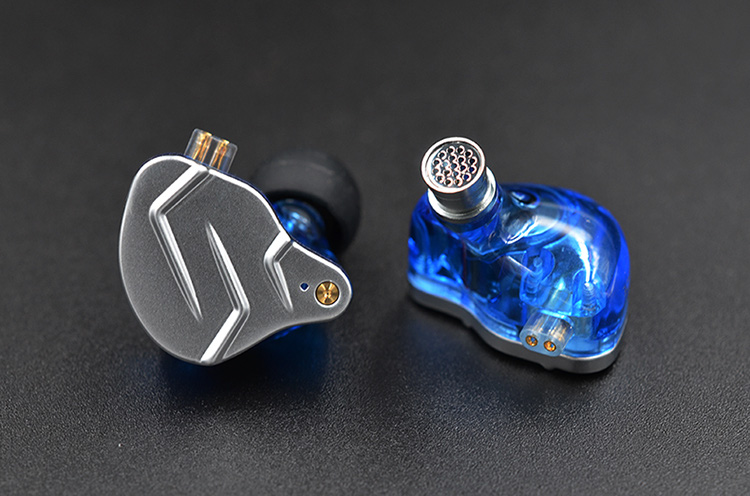 KZ ZSN Pro headset is an upgraded version completed from ZSN
The shell is made of high quality imported metal and plastic. The KZ ZSN Pro headphones also feature an ergonomic design for superior noise isolation, which can reduce ambient sound by up to 26dB. The faceplate is made of high quality zinc alloy.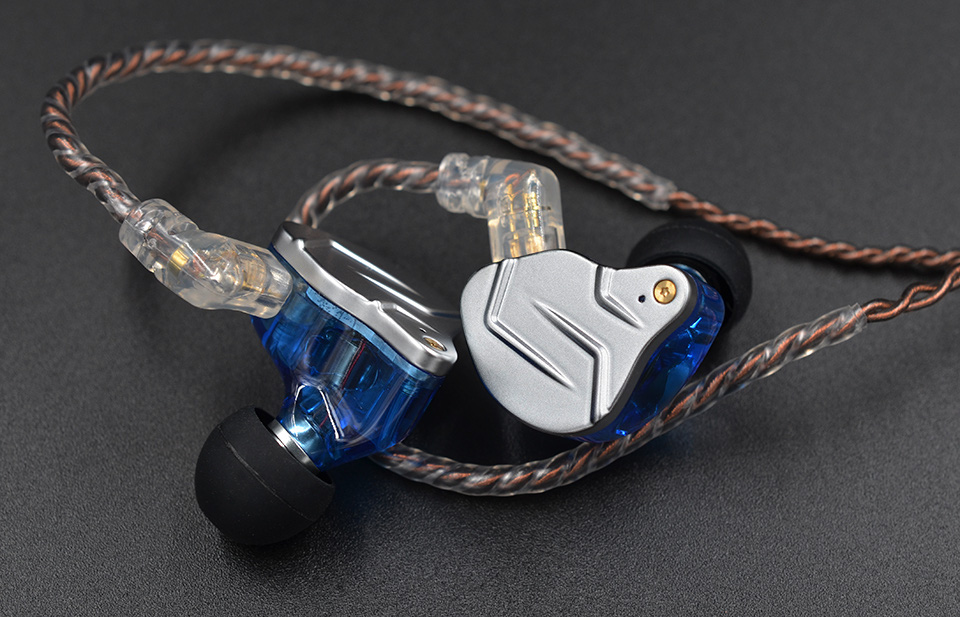 The KZ ZSN Pro headset is the perfect version with a solid connection.
The ZSN Pro's cable has been redesigned with slot protection. This prevents breakage and prolongs product life. The 0.75mm 2-pin connector makes the cable easy to replace and upgrade. The cable also has a built-in microphone and inline remote for audiophiles on the go without the need for a phone contact.
Genuine KZ ZSN Pro X headset with Mic
In the latest version, KZ has made some significant changes to this KZ ZSN Pro X headset. It is also integrated with a composite driver consisting of 2 drivers: 1 BA 300095 high frequency driver and 10mm Dynamic Driver in mid and low frequencies. The KZ ZSN Pro X is perfectly tuned by a team of dedicated acoustic engineers.
It also owns a Driver to balance the sound, ie Balanced Armature Driver so that the sound is perfectly detailed across the entire frequency range, the lows, soft mids and crisp highs are all adjusted to improve quality. sound. So you can enjoy the vocals of your favorite artists like Adele, Sia, Ed Sheeran… in the most detailed and accurate way.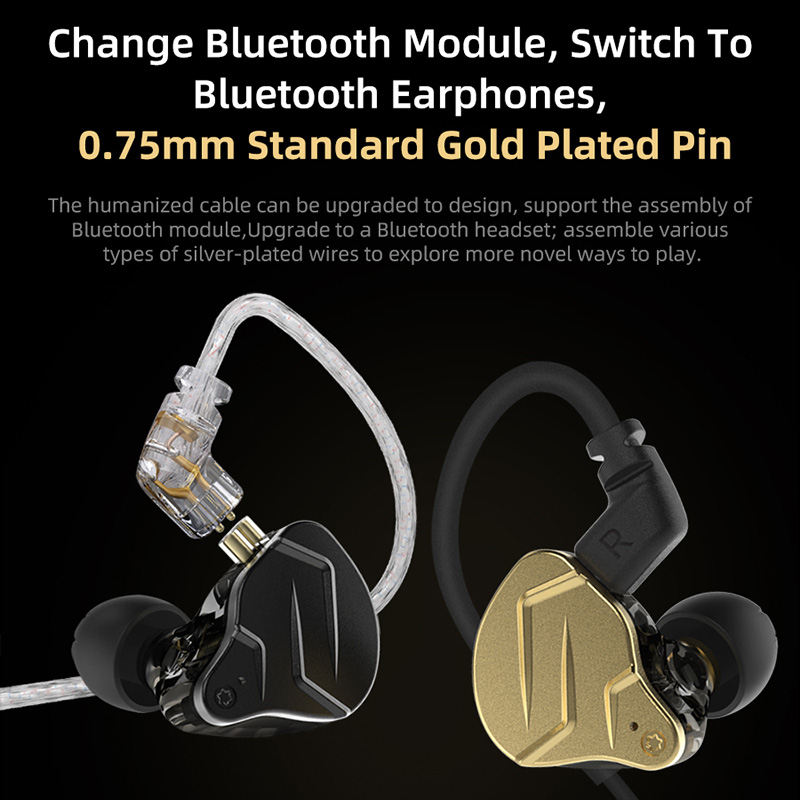 ZSN Pro X headphones are the best choice for young people.
In addition, you also get a brand new high-purity silver-plated cable that improves performance of the highs and lows. The mix of metal and plastic design along with bright color options give the KZ ZSN Pro X a fresh, attractive look.
The ZSN Pro X headset is the ultimate upgrade of the ZSN series, so there is probably no doubt about the product quality. In particular, the mix of unique materials and the use of many color options add a modern look and bring a distinct touch to this KZ ZSN Pro X headset.
The above are just 3 of the products in the low-cost KZ headset ecosystem that Phuong Linh JSC would like to introduce. In addition, there will be many other products that are always updated in the near future.
All KZ products distributed by Phuong Linh JSC are warranted for 12 months 1 to 1. KZ products are being sold widely at reputable agents nationwide and e-commerce platforms: Shopee, Lazada, Tiki.
Discover KZ products: Here
.