Therefore, when integrating more attractive incentives to stimulate demand such as phones, MacBooks with an additional reduction of up to 500,000 on the already reduced prices, accessories down to 50% ++ have made the market at the end of the year more exciting.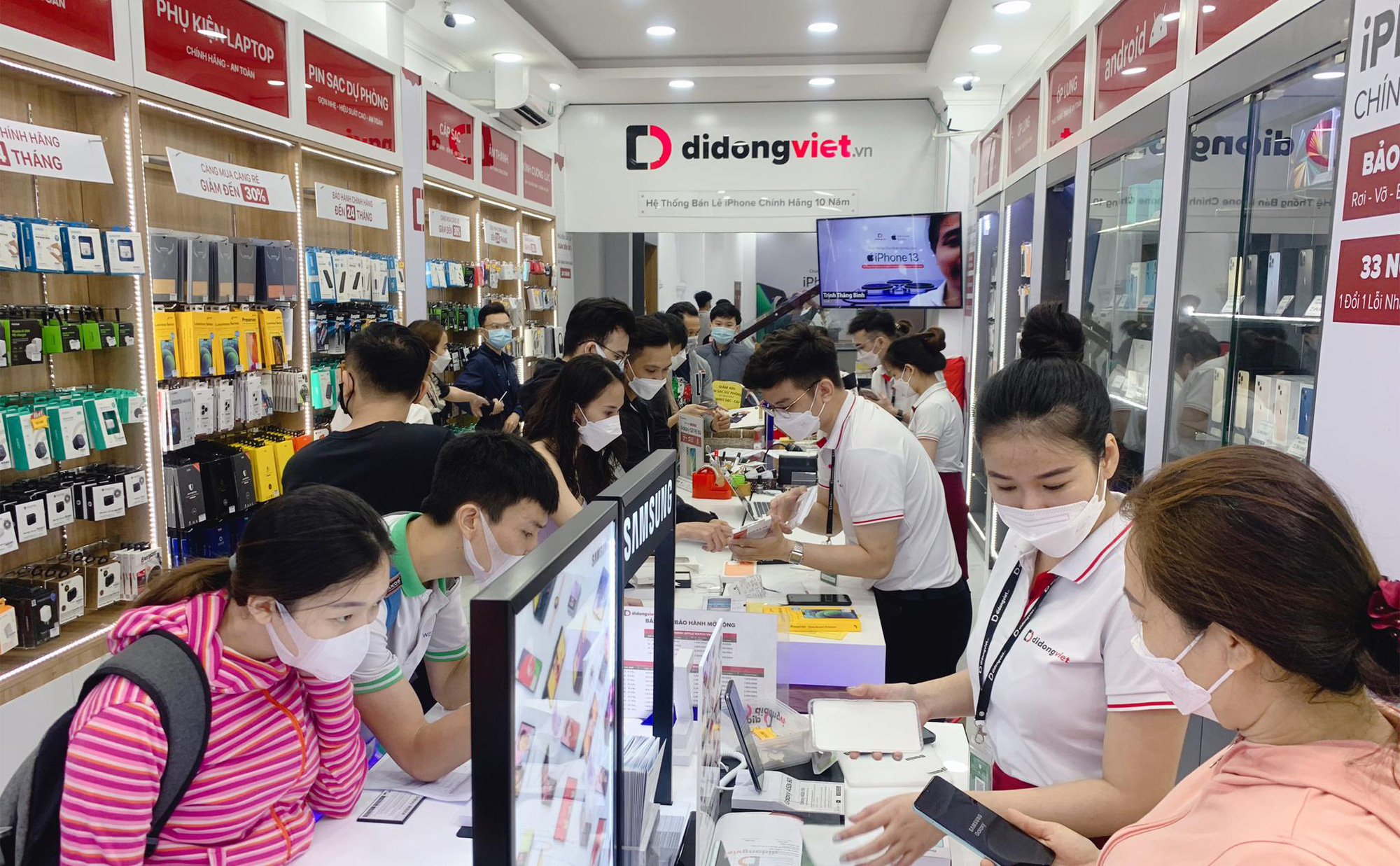 Busy scene of customers shopping during Tet at Mobile Viet
Recording information from the Vietnamese Mobile system – Apple's Official Authorized Dealer in Vietnam (AAR), a comprehensive partner of Samsung, OPPO, Xiaomi, JBL,… this is the "golden moment" selected by customers to purchase technology equipment during the Lunar New Year. To meet the great demand of the market, the system is having many attractive incentives, such as phones with an additional discount of up to VND 500,000 on the reduced price, accessories up to 50% ++. Super sale Tet program – This golden hour deal hunt signals a bustling spring shopping season.
It is known that this program only takes place for 3 days from January 12 to January 14 and is applied on an hourly basis, the earlier you come, the higher the discount, so customers should come early to enjoy the highest discount.
Offers accumulate according to the time frame, buy a phone with an additional discount of up to VND 500,000 on the already reduced price
During the Tet super sale program – Hunting for golden hour deals, customers shopping for phones, MacBooks, and iPads at Mobile Viet will enjoy an additional discount of VND 500,000 on the already reduced price, applied according to the framework. hours, specifically:
– From 8 am to 13 pm: Additional 500 thousand VND discount on the already reduced selling price with coupon Tet_500;
– From 13h to 22h: Additional discount of 200,000 VND on the already reduced selling price with coupon Tet_200.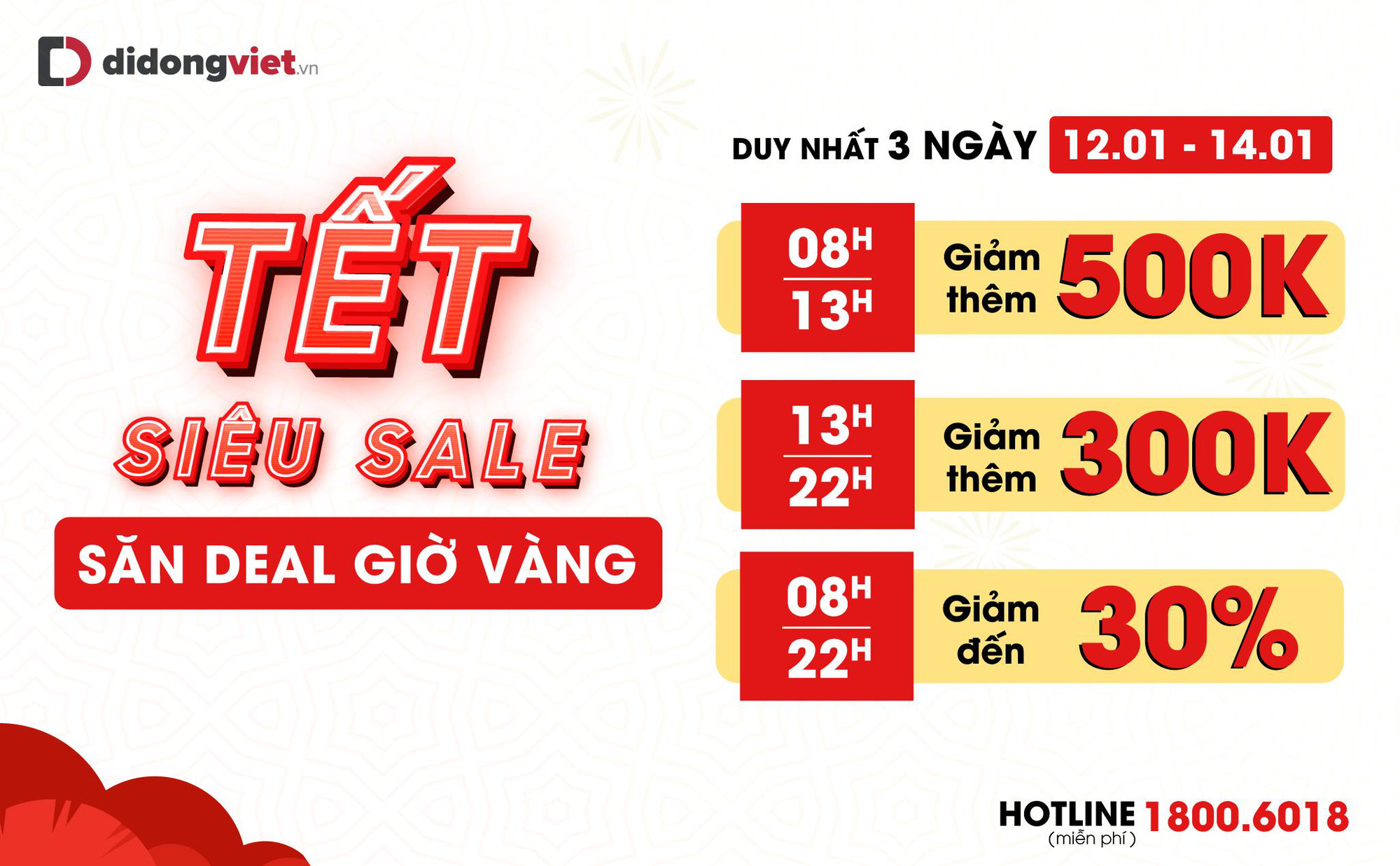 Shocking promotion program for only 3 days at Mobile Viet
For example, iPhone 13 Pro Max sells for only VND 29.99 million, down to 5 million compared to the listed price. Customers who buy products in the time frame from 8 am to 13 pm will receive an additional 500 thousand VND discount, the last price is only 29.49 million VND. Similarly, the time frame from 13:00 to 22:00, the final selling price of the product is only 29.69 million VND. This is the perfect opportunity to own iPhone 13 Pro Max right away at an unprecedented low price. A few other models have attractive prices, such as the last price of iPhone 11 is only 11.29 million, the last price of iPhone Xs Max is 10.89 million, the last price of iPhone 12 is only 18.49 million,…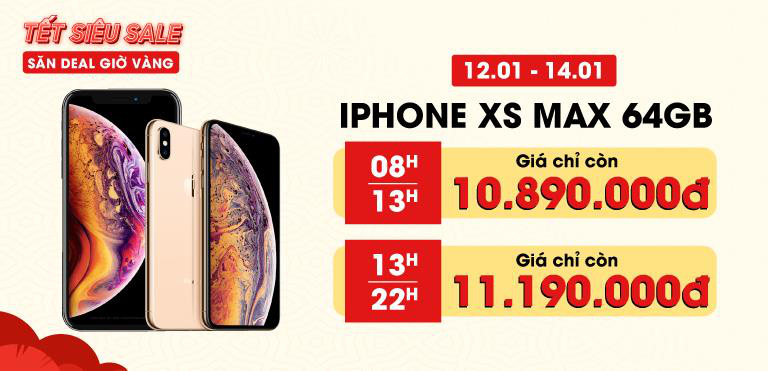 The sooner the iPhone Xs Max price arrives, the cheaper the price will be
Besides iPhone and MacBook, other Android smartphones from Samsung, Xiaomi and OPPO also have great discounts. For example, the price of Galaxy A32 is only 5.89 million VND, OPPO A55 is only 4.69 million VND, Xiaomi Mi 11T price is reduced to 9.49 million VND (price does not include golden hour coupon), … and many other products. other phone products. It can be said that with this promotion program, this is a golden opportunity for customers to shop during Tet.
Technology accessories reduce shock up to 62%
In addition to phones, MacBooks, iPads, technology accessories such as music speakers, bluetooth headsets from reputable brands such as Apple, Samsung, JBL, Defunc… are also sold at very good prices – only from 500 thousand dong.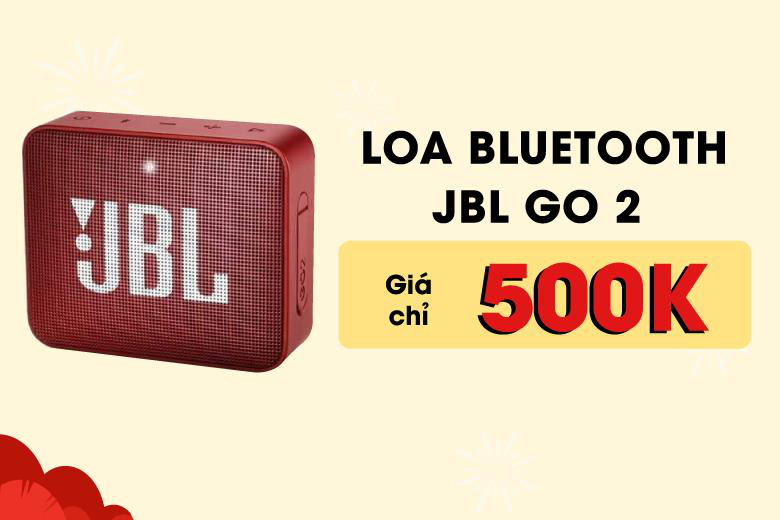 JBL GO 2 Bluetooth speaker, price reduced to only 500 thousand
Besides audio accessories, other accessories such as cases, backup batteries, digital sims also have extremely preferential prices during the 3 days of the program. For example, the Mophie 20W Type C to lightning charging cable combo is reduced to 390 thousand VND, the price is only 590 thousand (listed 980 thousand VND); Genuine iPhone 13 UAG case with 50% ++ discount, from 1.45 million VND to only 890 thousand VND,… and many other products.
Customers who are interested in programs, products, prices and accompanying incentives, please refer to: https://didongviet.vn/khuyen-mai/deal-soc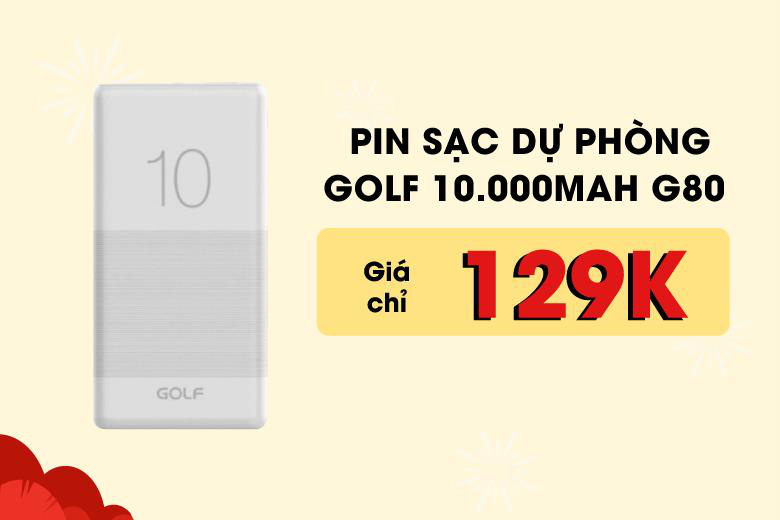 Golf 10,000 mAh G80 backup battery, price reduced to only 129 thousand
In parallel with the above incentives, customers are supported with additional optimal services for the Tet shopping season such as 0% installment payment, new trade-in, saving up to 22 million VND.
Viet Mobile is a mobile retail system and official authorized dealer of Apple in Vietnam (AAR), a comprehensive partner of Samsung, OPPO, Xiaomi, JBL,… with more than 10 years of age, 34 stores , including 23 independent stores in Ho Chi Minh City, Hanoi, Dong Nai, Binh Duong and Da Nang, 11 shops in shop in shop MobiFone – Mobile Viet. With good product quality, outstanding after-sales policy, many attractive incentives, Mobile Viet is the choice of more than 500 celebrities and millions of customers. Readers can refer to the website didongviet.vn or call the free hotline 1800.6018.
.