Since the advent of the iPad, tablets have been getting better every year. The display, performance, and features have all been improved, encapsulated in an increasingly thin and light design.
When looking for a tablet to read books, you should prioritize choosing machines that are as light as possible, accompanied by a bright screen, good detail and high display quality for long reading without fatigue. eye. In addition, there must be a large enough bookstore, regularly updated.
According to Phone Arena, here are 5 tablet models that best meet that need.
Apple iPad mini 2019 – 11,790,000 VND
It turns out that it's not a book reader, but the new iPad mini 2019 is worth buying to read e-books. Phone Arena appreciates this model for its small and light size, fragile but still good enough performance. The machine's 7.9-inch LCD screen is high quality, easy to read in all light conditions. In addition, the device also scores with a good quality camera, long battery life and Apple Pencil support.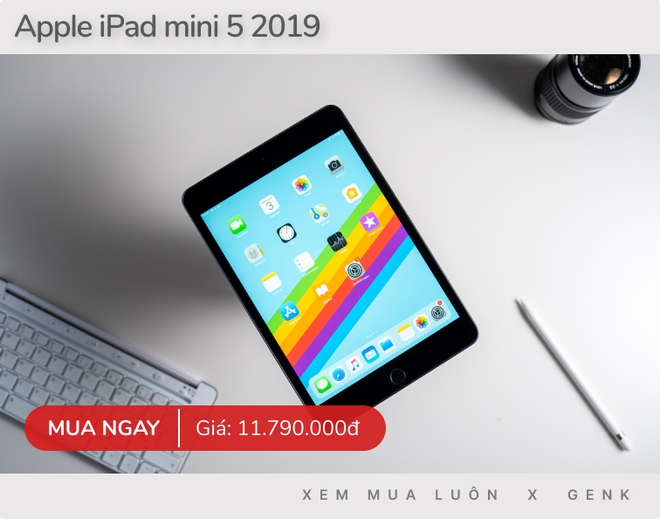 However, the minus point of the device is the outdated design, the navigation operation is not optimized and the battery charging speed is too slow.
Samsung Galaxy Tab A 8.4 2020 – VND 3,890,000
Samsung's Tab S series is really good, but the size is all over 11 inches too big to hold and read. Therefore, this Tab A 8.4 2020 series is the better choice.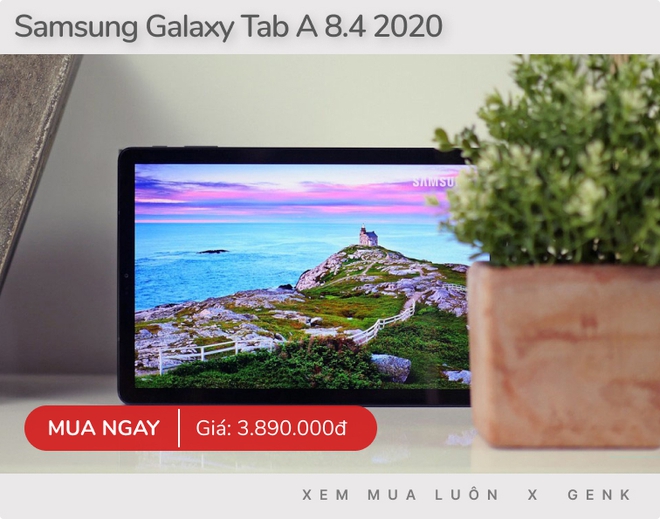 Phone Arena chose Tab A 8.4 2020 in this list because it is a good enough choice with a cheap price, the fullHD LCD IPS screen is beautiful enough and the size and weight are suitable for the hand, long use without fatigue.
The configuration of the device is not outstanding, just enough to use, and the battery life is long enough to use from morning to night to have to worry about recharging.
Amazon Kindle Paperwhite – VND 2,750,000
When it comes to reading tablets, how can we ignore dedicated e-readers from Amazon? The machine has a 6-inch e-ink screen that feels like reading real paper, the detail level reaches 300ppi, so it is sharp to each stroke. Kindle's (English) bookstore is also one of the largest.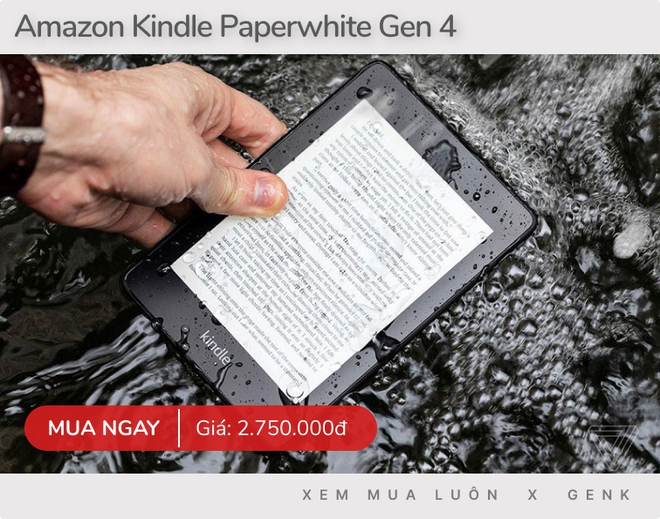 Kindle Paperwhite has many different versions, from built-in wifi to 4G, internal memory 8GB or 32GB. Each version has an outstanding advantage over other options on this list, which is IPX8 water resistance, which means it can be completely submerged in water without being contaminated.
Apple iPad Pro 11 2021 – VND 22,390,000
Phone Arena chose iPad Pro 11 2021 for this list because it combines a very good quality screen with a weight of only 466g, which is still better than the iPad Air, although this device is about 10g lighter.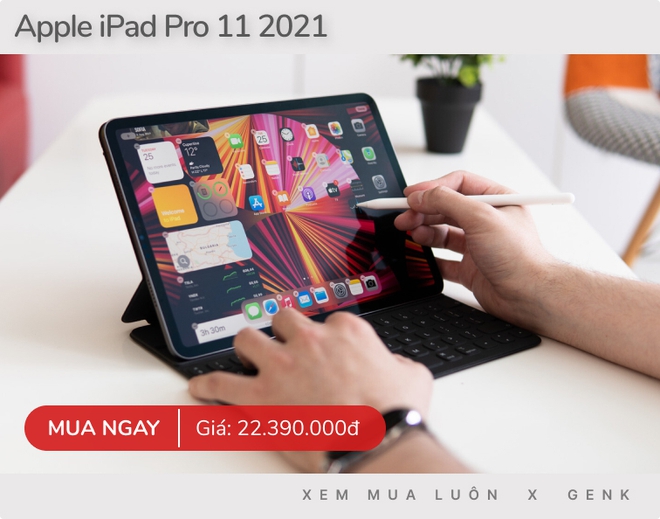 In addition to reading, you can also use iPad Pro 11 2021 for many other things, from entertainment to work. The expensive price of the machine is really good value for money in the long run.
Amazon Fire HD 8 2020 – VND 2,190,000
A super cheap tablet option, priced at only about 2 million VND but still good enough for basic needs is the Fire HD 8 version 2020. The machine has an 8-inch HD screen that is sharp enough, the quality is quite good to use. read books comfortably. In addition, the device also has a Kindle book store available as an e-reader, which is more convenient to use than Android or iOS.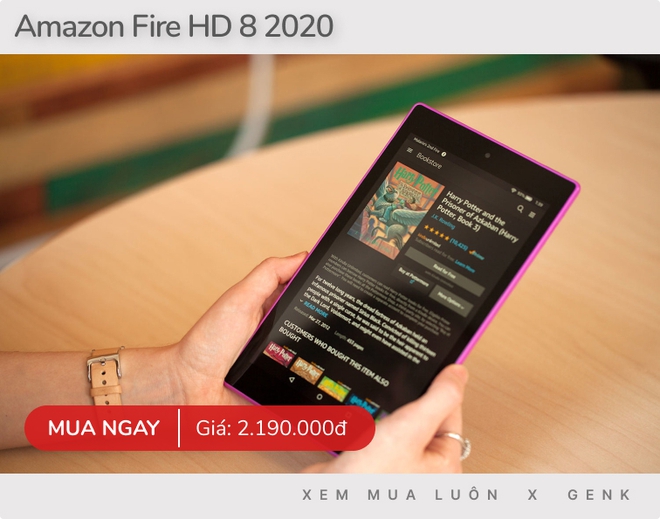 The device configuration sounds weak, but it runs an Android version customized by Amazon, so the performance is very good. However, the device does not have the Google Play Store, but uses the Amazon Store, so it is worth considering.
.