On September 13, 1848, Phineas Gage was working at a railroad site, outside Cavendish, Vermont.
He is part of a team of workers on a mission to blow up rocks to create new tracks. Specifically, his job is to install explosives into the drilled hole, then use an iron rod to insert it.
Around 4:30 p.m., Gage was distracted by talking to another worker, when he accidentally slammed the iron bar into the rock and created a spark, where the dynamite exploded.
The iron flew out of the hole, straight through Gage's left cheek, through the roof of his mouth, into his brain, and through the top of his head. Gage was thrown away and lay convulsing on the ground.
However, after a few minutes, a miracle happened, Gage began to regain consciousness and was able to speak. He then started walking and was finally able to sit upright in his bullock cart for the three-quarter-mile journey back to the hotel.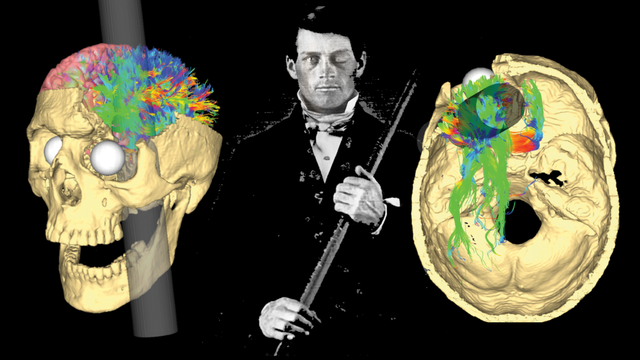 30 minutes after the accident, Dr. Edward H. Williams finally arrived, and he couldn't believe what was happening before his eyes. Gage was sitting upright on a chair outside the hotel, talking to the people around him with an iron rod about a meter long, 3 cm in diameter, weighing 6 kg, "stained with blood and brain" stuck in his head. It crashed into the skull, through the left lobes of the brain, disrupting a significant portion of the brain and pushing the eyeball out of Gage's eye socket.
When examined by Williams, Gage got up too quickly and vomited. However, soon after, Gage was able to walk normally and said that he would return to work in 2 days.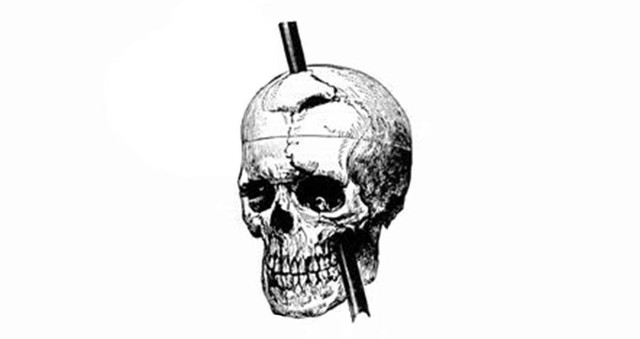 When he returned to his hotel room, Gage lay on the bed while Williams and an assistant treated the wound and bandaged it. However, Phineas Gage only took about 10 weeks to recover – a short time compared to other similar injuries.
During his recovery, he lost his left eye due to swelling, and was in a coma for several days due to a fungal infection in his brain. However, the doctors who treated Phineas Gage were amazed at his quick recovery.
After being returned home, Phineas Gage's parents said, he "improved both mentally and physically" and was even able to work out of the stables and plow the fields.
Subsequent examinations at the hospital revealed no pain in his head, despite the fact that the pulsating movements of his brain were visible through the thin skin covering the wound.
Although he could physically go back to work on the railroad, Gage never did, and Phineas Gage is now a magical figure in the medical community.
However, while in Chile in 1859, his health suddenly deteriorated drastically. Gage begins to have epileptic seizures, and his mother says he's been acting strangely, and unlike his previous self. After a brief stay with her mother, Phineas Gage died at the age of 36, of traumatic epilepsy.
Although Gage's body was buried, his skull was sent to the Warren Anatomy Museum.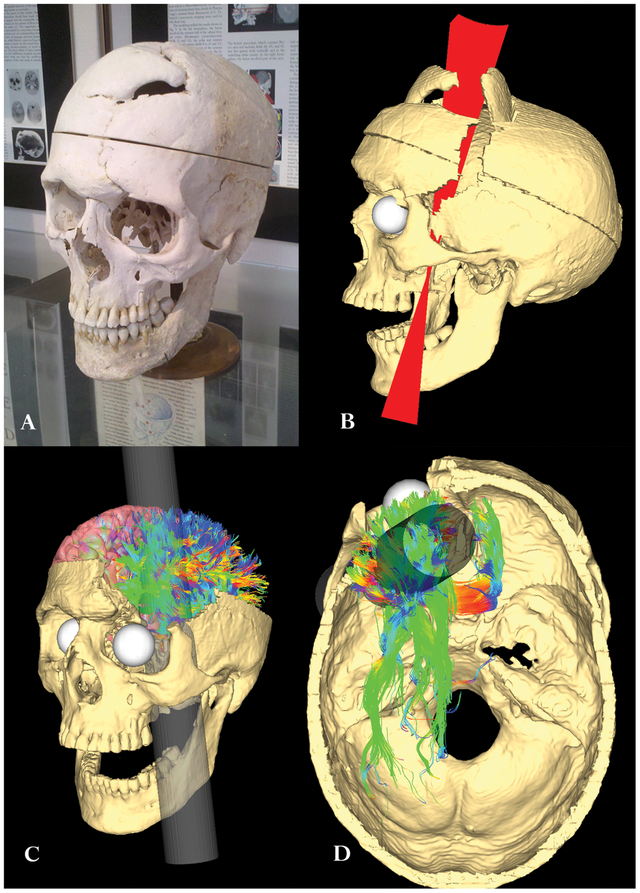 The doctors then also studied the case of Phineas Gage's death and concluded that the accident, although it did not cause much physical harm, it did lead to major mental trauma.
The team of doctors interviewed Gage's friends and family and found that his biggest change after the accident was his personality. Before the accident, he was very cautious, hardworking and "well balanced". Then they noticed he became more capricious, sassy, ​​vulgar, impatient, hesitant, acting on instinct.
However, they also found that Gage's memory and general intelligence were completely unaffected, and this led researchers at the time to discover that different parts of the brain were responsible. for different aspects of a person's life.
They found that the left frontal lobe of Gage's brain was the only lobe affected by the injury. So, they realized, that's the area responsible for controlling personality and impulses.
This discovery also led researchers to another interesting thing: the brain can heal itself. Although new personality traits emerged at roughly the same time as his recovery, over time he began to revert back to his old self. However, later scientists suggested that it was partly due to social adaptation.
Over time, the case of Phineas Gage has become the most representative example of the view that social cognition and personality depend on the frontal lobe. Psychiatrists, psychologists, and neuroscientists attribute much of what is known today about brain function to Gage's injury and the careful study of this period's doctors of it. .
Even today, the Phineas Gage case still plays an important role in the discussion of brain damage and function.
.