The TV market in the last months of 2021 becomes exciting with the presence of many popular brands. Prominent among them is Philips TV – a famous European electronics and home appliance brand that attacks the Vietnamese market by launching a modern series of Android TVs that bring together many smart features, bringing quality to the market. Outstanding picture and sound.
Philips TV delivers a frame-by-frame effect with cutting-edge 4K UHD picture technology
Owning the P5 image processing chip is considered as the "reality revolution" of Philips TV. TV models 8215, TV 7406 and 7906 are equipped with screens with 4K UHD (Ultra High Definition) resolution by Philips, which helps display images with a definition 4 times higher than Full HD and 16 times higher than HD . As a result, the image achieves truer colors, more depth and smoother movement in each frame.
Philips TV also takes full advantage of the HDR10+ video format with more than 1 billion individual color dots and automatic lighting technology for a cinematic experience that's more realistic and immersive than ever. In particular, Dolby Vision advanced image technology is present in all three Philips TV models with the same quality as today's most advanced cinemas.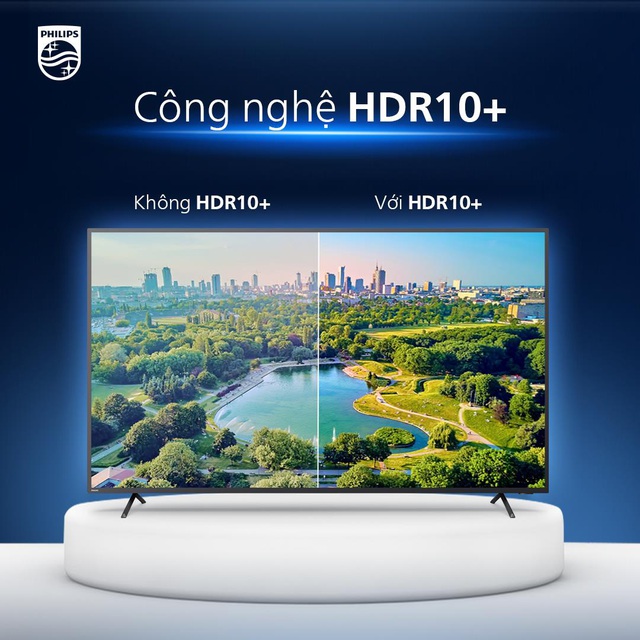 Philips TV makes the most of the HDR10+ format for crisp, vivid images
Philips TV goes beyond every frame for a trendy audio experience
The Android TV series 8215, 6915, 7406, 7906 features Dolby Atmos – the world's leading digital multi-channel audio standard technology for cinema-like quality. In addition, the surround sound system is lively, and the sound processing technology optimizes for deep bass, providing a realistic sound experience.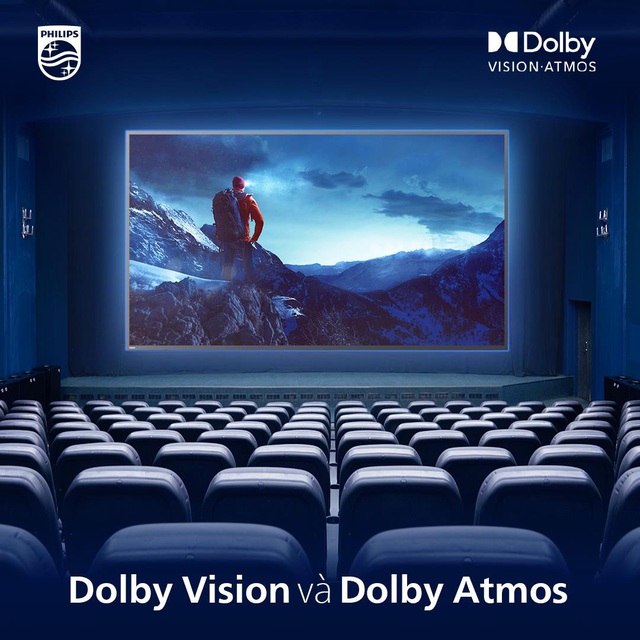 The duo of Dolby Vision and Dolby Atmos technologies provide the same quality as today's cinemas
Philips TV owns a European standard design that surpasses every frame, showing a classy lifestyle
The borderless design, overflowing the screen is not only a design trend on smartphones, but also on today's smart TVs. The smaller the edge, the higher the aesthetic, helping users enjoy more experience space. Capturing consumer trends and tastes, Philips TV offers modern edge-to-edge TV products with ultra-thin screens. The European design style gives the house a sophisticated space, in harmony with all interior styles.
Especially in the Philips TV 7406 model, it also owns the exclusive Ambilight technology to create lighting effects around the TV corresponding to the displayed content, brightening up a corner of the room, providing an impressive visual experience.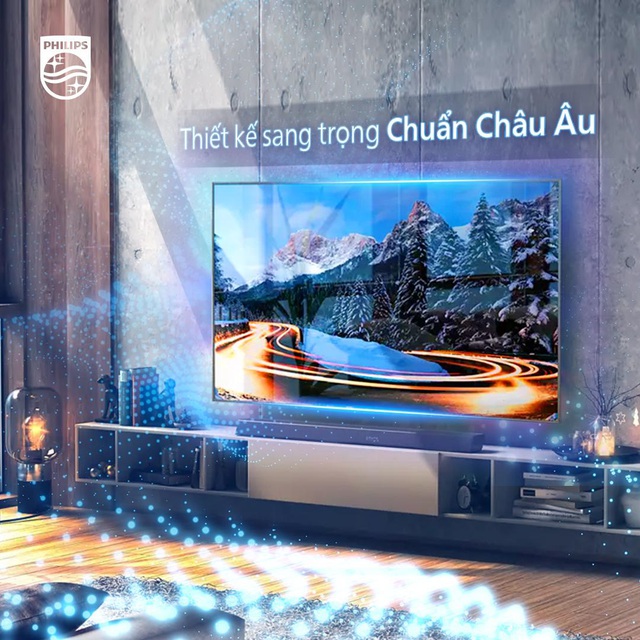 Modern design, exquisite European standards of Philips TV
Philips TV transcends every frame to bring a world of multi-entertainment
Not only excelling in picture-sound technology, four Philips Android TV products 8215, 6915, 7406, 7906 all have a smart Android operating system for a trendy experience. No longer wrapped in regular TV watching, now with Google Play, your entertainment experience becomes unlimited with Google Play Music, Google Play Game, Google Play Movie, Vieon, FPT Play, Netflix and Spotify … In addition, users can quickly access and enjoy a rich content store on the Philips application.
Along with that, Google Assistant on the Android TV series 8215, 6915, 7406, 7906 launched later this year also allows search and voice control, to make every moment of entertainment more relaxed and comfortable.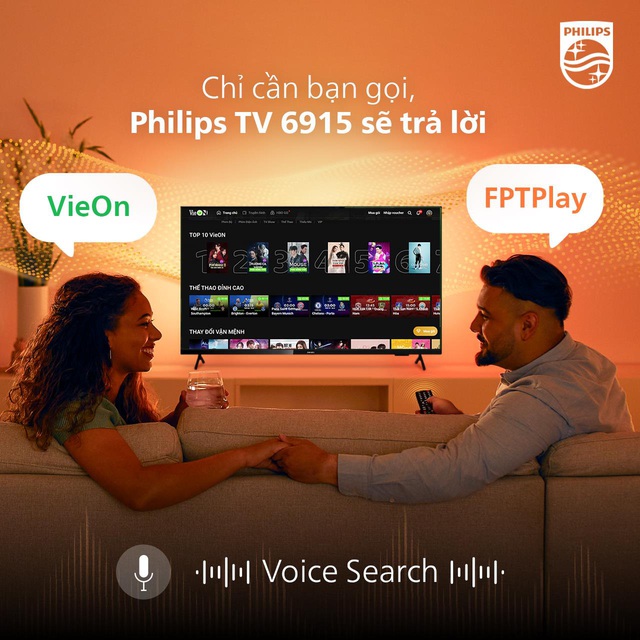 Enjoy a colorful world of entertainment with Philips TV
Philips is expected to sell Android TV product lines 8215, 6915, 7406,7906 in November, December and early January 2022 at reasonable prices for each model.
Learn more at:
Facebook: https://www.facebook.com/vn.philips.sound.vision
Instagram: https://www.instagram.com/philipsvn.vision/
Youtube: https://www.youtube.com/channel/UC2xWTXTto-cMSQnTQ2ZJkyg
Website: https://www.philips.com.vn/cm-so/tv
.