Talking about tourism, Italy has always been famous for its harmonious combination of natural landscapes and unique and bold architecture. Referring to this shoe-shaped country, people can easily think of masterpieces such as the leaning tower of Pisa, to the Roman Forum, the Colosseum, the Vatican or the Pantheon.
However, in Conegliano, a small town located in northeastern Italy, there used to be an extremely interesting and strange tourist destination: It was a car that had been parked in the same place for 47 years straight. and become an attractive destination for many domestic and foreign tourists.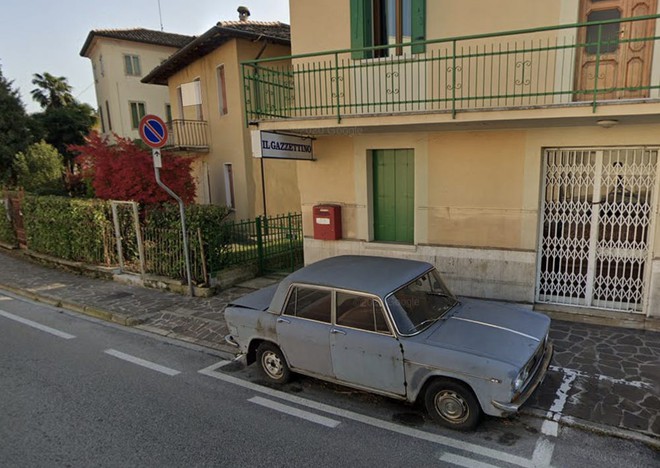 The car "sleeping" in one seat for nearly 5 decades has become a famous tourist destination in Italy.
That is the 1961 Lancia Fulvia car of Mr. Angelo Fregolent (94 years old), parked in front of the newspaper shop of him and his wife Bertilla Modolo from 1974 to present. Speaking to Il Gazzettino, Mr. Fregolent said:I have run this newsstand for the past 40 years with my wife, who is 10 years younger than me. When I started my business, I had the idea to park my Lancia Fulvia in front of the store so I could easily unload the stacks of newspapers from the delivery truck and carry them into the house.". Mrs. Modolo even jokingly joked that Mr. Fregolent considers this car as his second wife.
After the Fregolents retired, they left the car in the same spot, and since then it has become a huge tourist attraction. Locals and tourists alike began taking pictures of themselves with the Lancia Fulvia, making it viral on social media and growing in popularity.
The Lancia Fulvia has been associated with the Fregolent couple's newspaper shop for the past 47 years.
However, on October 20, the local police decided to move this car to another location to make way for pedestrians to avoid traffic obstruction. Now, Mr. Fregolent's "car" has been moved to the Auto e Moto d'Epoca Motorshow, where it is displayed alongside many other classic cars.
According to the Mirror, after the show is over, this car will be repaired and continue to "move" to the garden at Cerletti Enological School, opposite the house of Mr. and Mrs. Fregolent.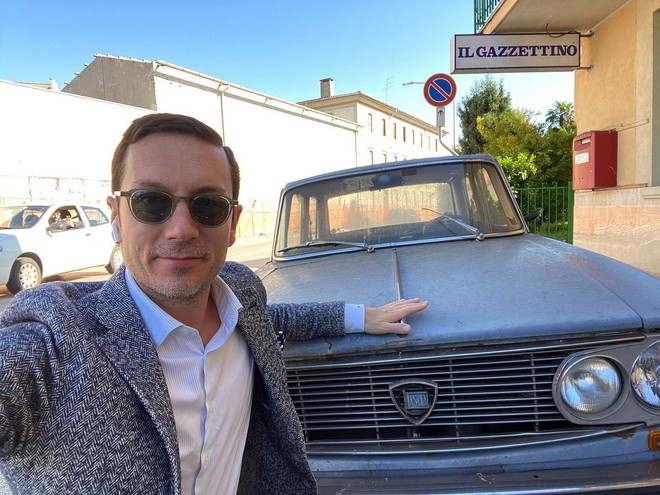 Even Piero Garbellotto, who is running for mayor of Conegliano, cannot resist the appeal of this particular car.
The Fulvia model designed by Piero Castagnero became famous in the motorsport world after appearing and successfully competing at the International Rally Championship in 1972.
According to Insider
.