"My son always asks where his father is"
Hani Bin Sha'ari has spent more than 2 decades working at STMicroelectronics NV in Malaysia. He prides himself on being able to work hard to support his family with four young children. So, when the factory reopened despite the spike in Covid-19 cases, Hani continued her work.
One morning in July, the 43-year-old man woke up with a fever. His wife Nancy took him to a local clinic, asking to be tested for Covid-19 because there were cases of the disease at the factory. The result was positive, Hani was put in isolation in the hospital. He lost a lot of weight and avoided video calls so his family wouldn't have to worry.
The couple then talked on the phone. Hani had trouble breathing and his wife urged him to rest soon. That was the couple's last conversation.
"My 4-year-old son keeps asking where his father is", Nancy, 41, said in an interview.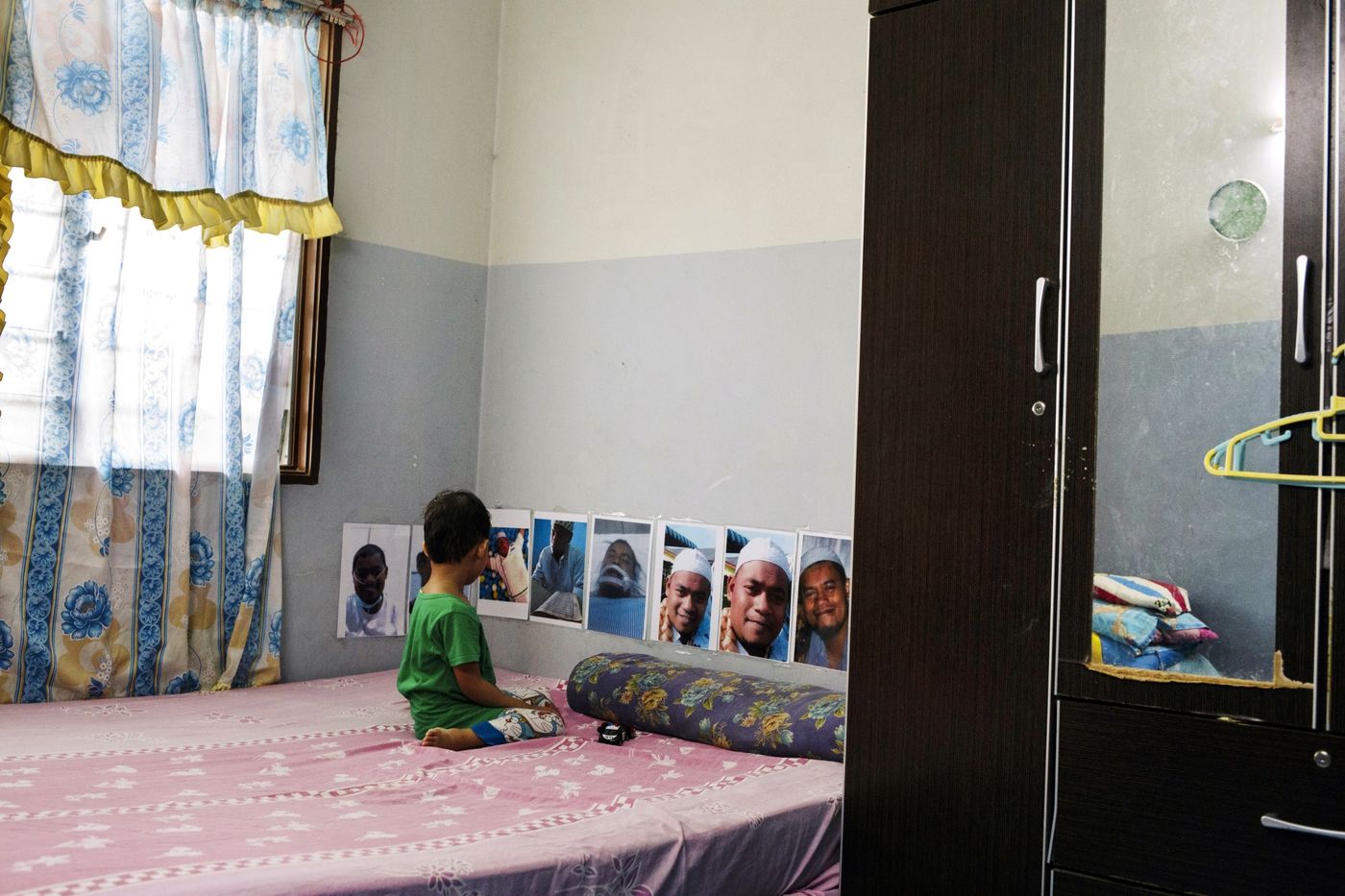 Hani is one of at least 20 workers at STMicro's factory in Muan, Malaysia who died of Covid-1 after the Delta variant broke out in the country. The company continues to maintain its chip assembly and testing activities as many workers die from the pandemic. As one of the chip manufacturers, STMicro has to do everything to satisfy the thirst that flares up around the world, from the auto industry to other industries.
Authorities in Malaysia, like many other countries, are concerned about keeping their economy on track during the pandemic. They have special powers that allow many chipmakers to continue operating while much of the country is closed.
"I'm really sad. If ST had closed the factory when everyone was infected in June, I don't think my husband would have died", said Nancy.
As the Covid-19 pandemic wreaked havoc across the globe, the death toll at the base Muar facility was significantly higher than the average in the rest of Malaysia and the world. According to a report by the Malaysian Ministry of Health, 1 out of 1,100 people leading the country has died from Covid-19 since the pandemic broke out. However, the rate at this plant is up to 210. STMicro declined to comment on the number of workers killed at the Muar facility.
"Since the pandemic began in January 2020, ST has taken action and strategies to minimize the spread of infection and support workers and their families. To do so, we have implemented a series of measures including working closely with the local health authorities where we are located and consulting 3rd party guidance.", ST said in a statement.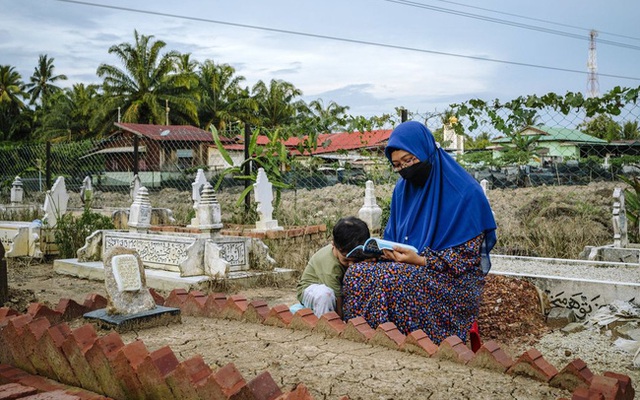 The expensive price from the global chip thirst
Before this year, no one worried too much about the global supply chain other than experts in the field. The role of developing countries such as Malaysia or the Philippines has also not received much attention. The Covid-19 outbreak has become a wake-up call for executives, country leaders and consumers around the world as shortages have disrupted production of everything from iPhones to iPhones. , cars to sports shoes….
The tragedy in Muar shows the human cost, or at least makes humanity understand the price it will pay in keeping supply chains functioning amid a pandemic. While politicians in Washington and Paris urge suppliers to step up chip production and officials in countries like Malaysia make it easier for powerful corporations to stay afloat, people like Hani have to put your life is in danger.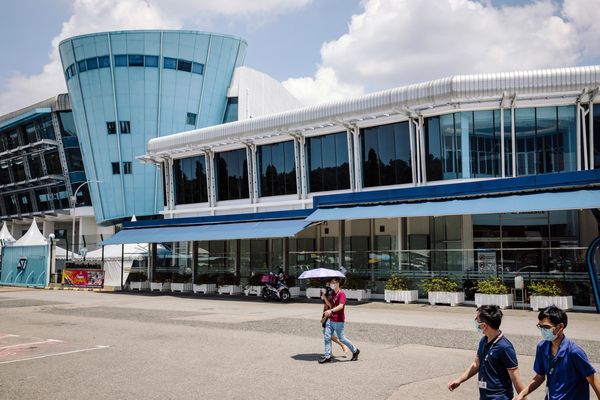 Zaid Ibrahim, a former Malaysian official, thinks it is the government's duty to care about the interests of workers rather than the interests of the country or the company. "Of the three parties: government, business and workers, the most vulnerable are workers. I wish we could avoid these tragedies", said Mr. Ibrahim.
What happens in Malaysia may present a typical contradiction between people and profits. The government has spent decades attracting foreign investment and is diversifying its economy away from rubber and tin. The country now accounts for 13% of global chip packaging and testing, a key step in the production of semiconductors used in cars, smartphones and most other devices.
About 575,000 people work in the electrical and electronics industry in Malaysia by 2020. Their partners are global chip industry giants such as STMicro, Infineon Technologies AG, Intel Corp. and Renesas Electronics Corp. However, many accuse Malaysia of not reacting quickly enough to the Covid-19 crisis in 2021.
Initially, the Malaysian government did not want to blockade across the country for fear of negative effects on the economy. It was not until the number of infections reached a record of more than 20,000 cases a day during the summer that the country introduced more restrictions. However, that was too late. The number of deaths skyrocketed and culminated in the resignation of Prime Minister Muhyiddin Yassin and his entire cabinet in August.
Victims speak out
For now, the families of those killed in Muar have avoided speaking publicly about their tragedy. Nancy is different. She decided to speak up about her late husband. She thought that her husband should not have died.
Working with this job for nearly 2 decades, Hani is the chief technician at a chip factory. He is also a person who actively participates in activities to provide free food to people in difficult circumstances during the epidemic. This man has donated blood 35 times.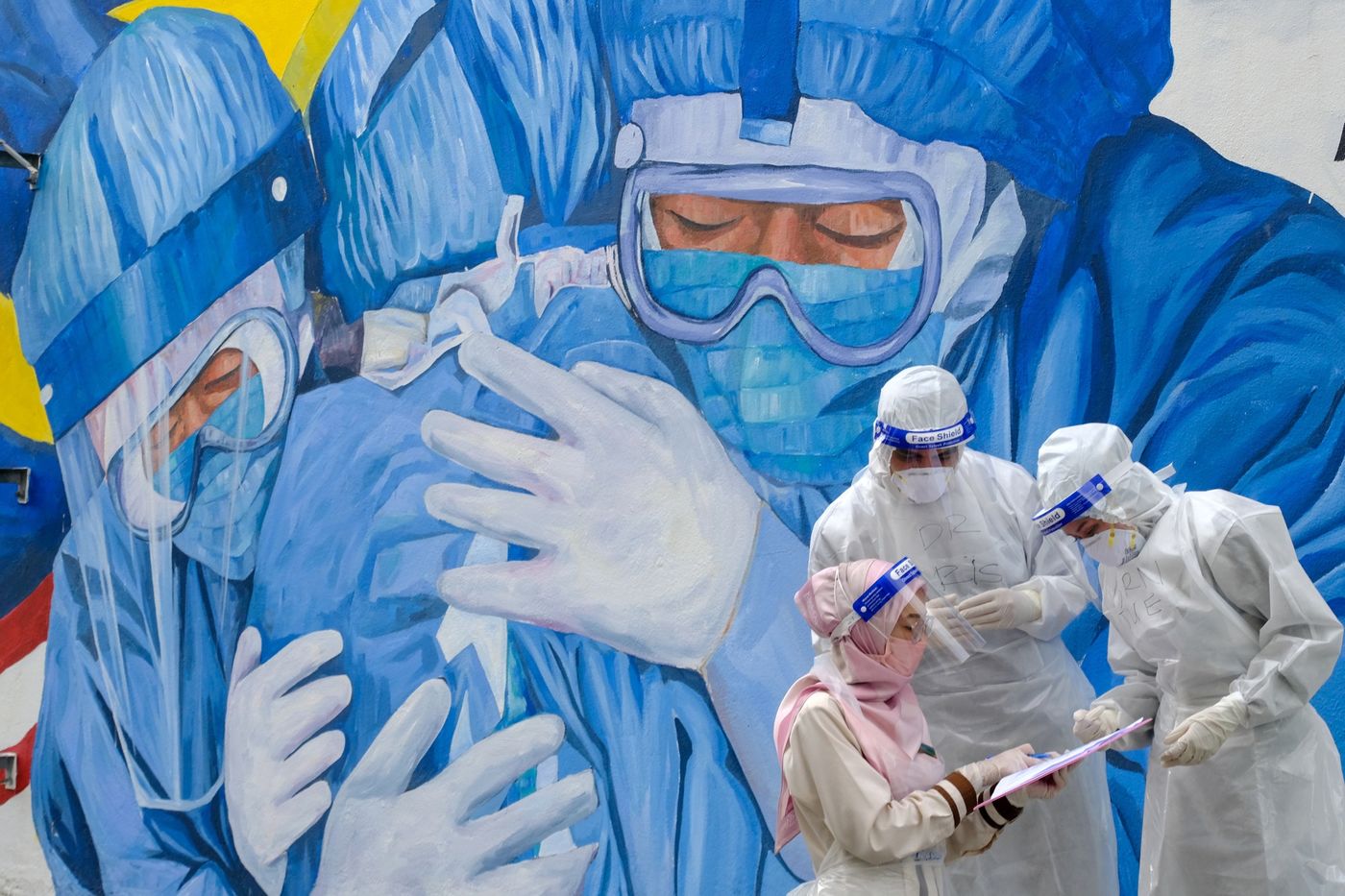 During the first outbreak, Malaysia quickly locked down and brought the number of cases to 0. However, the success did not last. In the ensuing outbreak, the Malaysian Semiconductor Industry Association, a powerful conglomeration of 140 international and domestic businesses, urged the Government to allow semiconductor factories to operate. That came true. Even with complete closure from June 1, chip factories will continue to operate.
Hani did not escape that vortex. He had to work 12 hours a day, working 4 days in a row before being given 2 days off and changing shifts. When there is a case, that area is closed for disinfection. Meanwhile, STMicro also only measures workers' temperatures instead of applying advanced systems to track workers who come into contact with infected colleagues.
Hani is infected and so are his wife and children. However, they treat in different facilities. When Hani was intubated and in critical condition, the doctors called Nancy so that she could see her husband one last time. On the same day Hani died, the wave of protests against STMicro increased. Finally, it was completely closed from the end of July until August 4.
By mid-August, when one-third of Malaysia's population was fully vaccinated, factories were reopened at 60% capacity. Workers are required to be vaccinated. STMicro also has landmark changes. However, it was too late for Nancy and her children.
Initially, the company did not provide financial support to some bereaved families, explaining that it was not the case that they were forced to go to the factory. When Nancy started speaking, STMicro offered Hani's 10 months of base salary, or $820, a death benefit of about $1,200, and a life insurance payout of about $10,000. In total, her family receives $20,000 and the four children will receive $120 a month each until they turn 20.
However, if Nancy doesn't speak up, her family and many other families will not have that compensation – which helps to partially comfort the orphans and give them a less difficult future.
.