After the first render images show the "odd" design of the OPPO Find X5, recently more leaked information has revealed the configuration details of this device. The Find X5 line will likely include two versions similar to the Find X3 generation, including the standard Find X5 and the Find X5 Pro. The leaked information about the Find X5 series has not yet confirmed which version it is, we can temporarily call it Find X5.
Specifically, a well-known leaker in the technology world in China, Digital Chat Station, recently posted some new information about the Find X5 and quickly deleted it. Based on what is captured by users, Find X5 will have an attractive hardware configuration.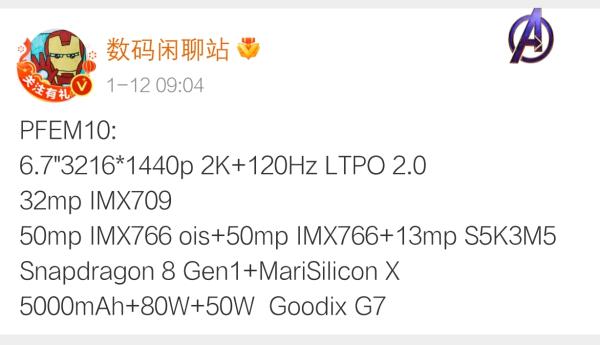 Accordingly, OPPO Find X5 will be codenamed PFPM10, equipped with a 6.7-inch QHD + screen with AMOLED LTPO 2.0 panel with a variable refresh rate of 1-120Hz. The device has a main camera system consisting of 3 lenses: wide angle and super wide angle lens, both with 50MP resolution and using IMX766 sensor, 13MP telephoto lens of unknown focal length, in addition to 32MP IMX709 selfie camera. placed on the front.
In terms of performance, Find X5 comes with Snapdragon 8 Gen 1 processor, has a 5000mAh battery, supports super-fast charging SuperVOOC 80W wired and AirVOOC 50W wireless.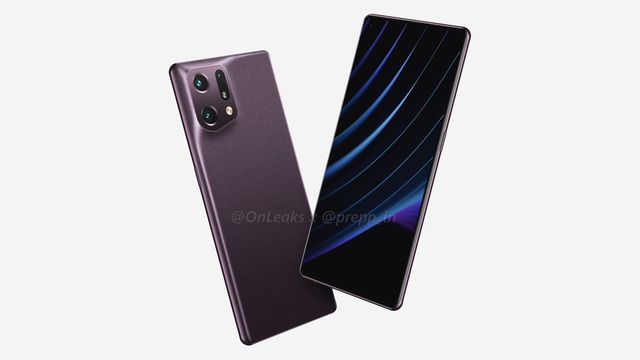 If you feel the above hardware parameters of Find X5 are somewhat familiar, then yes, this leaked configuration almost matches the OnePlus 10 Pro that was just introduced a few days ago. OnePlus 10 Pro is also equipped with 6.7-inch LTPO 2.0 screen with 32MP selfie camera, also equipped with Snapdragon 8 Gen 1 chip and also has a 5000mAh battery with 80W/AirVOOC 50W SuperVOOC fast charging technology. In addition, both of these devices run on OPPO's ColorOS 12 platform.
The hardware is the same because OnePlus now belongs to OPPO and has full control of OPPO. The development direction of OnePlus will also be decided by OPPO since OnePlus founder Pete Lau joined OPPO as Product Manager.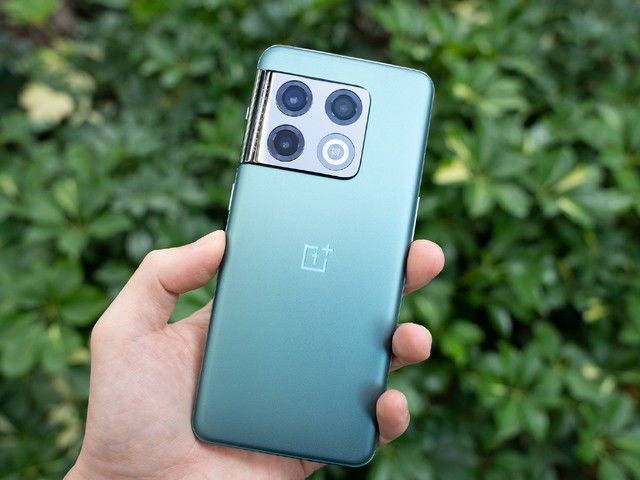 As for the Find X5, OPPO's decision to "jump" from generation 3 to generation 5 is also expected. In China, the number 4 is considered an unlucky number because it is pronounced like the word "death", so no manufacturer wants to name products after this number.
OPPO Find X5 is expected to be introduced in the first quarter of this year.
.