"It doesn't really matter if it's ODM or not. For AirB, it's not ODM. Do you know why? Because this is the first version we produce, BKAV's point of view is that the technologies are the first. First we do it, we have to master ALL the technologies, then it's about ordering. Ordering is the purpose of getting better prices."
"AirB is an OEM product line, which means we are proactive. In the future, we can absolutely ODM, because when we have mastered all the technologies, how will we choose to do it? produce for the best price on the market. Only unless we need very different features do we have to do it all ourselves."
Those are the statements of CEO Nguyen Tu Quang during a livestream to exchange with the user community at the end of October, more than a month before the official opening of the AirB true wireless headset. As can be seen, Mr. Quang emphasized at least twice that AirB is an OEM product line (i.e. self-designed and manufactured), with the goal of mastering all technologies before considering ODM. hire design and production partners).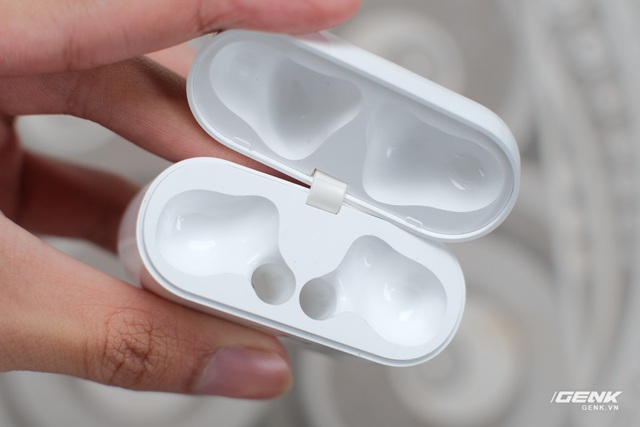 However, it seems that AirB's charging box is not considered by BKAV as one of the "all technologies" of this headset. Recently, BKAV CEO Nguyen Tu Quang has officially confirmed that his company has "ordered a production partner" for this charging box.
"Specifically, this is a charging box designed by Bkav in terms of design, function, and ordered by a partner. If placed in the AirB wireless headset product set, then this is considered a component cluster." Quang wrote on social media.
On promotional materials as well as product packaging; BKAV did not specify whether the charging box was manufactured by another partner. "Manufacturing 2021 in Vietnam", "The first line of high-end True Wireless headphones designed and manufactured in Vietnam", is what the box and official press release of BKAV write.
Previously, Mr. Quang also said that AirB Pro is a "Make in Vietnam" product line, while AirB is "Made in Vietnam". However, the charging boxes of both these products are manufactured by BKAV's partners.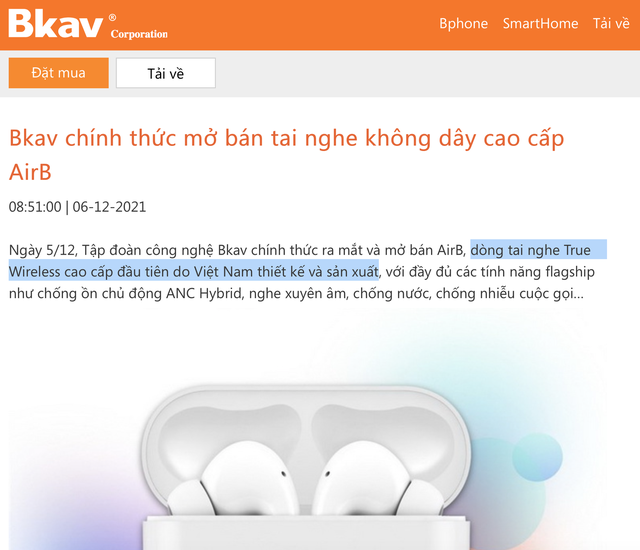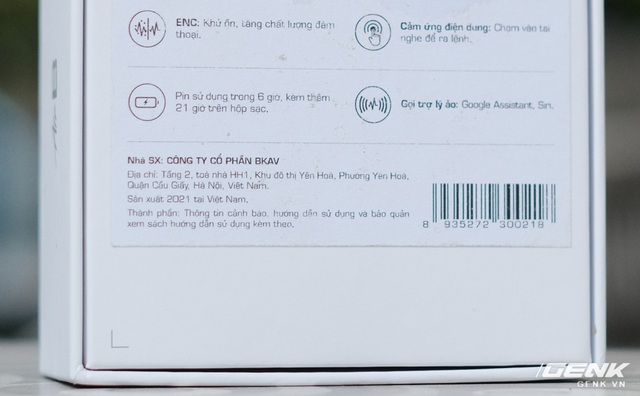 According to information we collected from an import/export management website, BKAV imported at least 3,850 AirB and AirB Pro charging boxes from partner Geekors, based in China. The import price for the AirB and AirB Pro charging boxes are both 3.56 USD/piece, equivalent to 81,000 VND.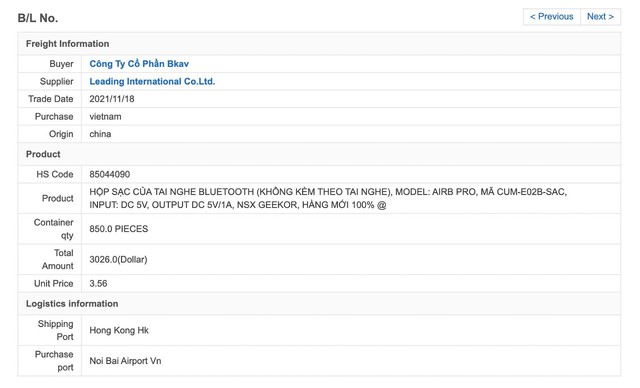 According to the CEO of BKAV, the main part of the AirB headset is the headset, and it is designed and manufactured in Vietnam with imported components. It is known that AirB headphones are manufactured by Synopex Co., Ltd., based in Bac Ninh.
Right from the moment it was revealed, the charging case of the AirB headset has been a controversial topic. AirB's "rope" hinge design is considered the first time present on a true wireless headset. According to CEO Nguyen Tu Quang, this design is to "save for customers", to avoid broken hinges.

https://genk.vn/tung-tuyen-bo-airb-khong-phai-la-odm-ceo-nguyen-tu-quang-nay-thua-nhan-phai-dat-hang-doi-tac-san- hop-sac-20211231101525965.chn
.