In the past years, OPPO has always been rated as one of the smartphone brands for top quality selfie photography, favored by many users, especially female users, because OPPO's selfie ability is considered superior. superior, meeting the photography needs of users at that time.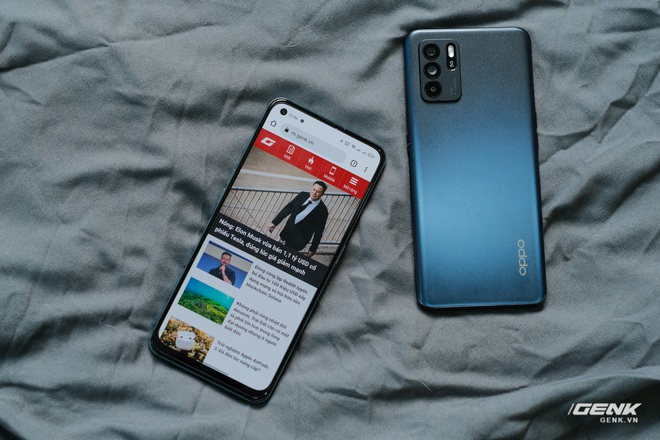 Over the years, when smartphone cameras are more and more developed, image processing algorithms, artificial intelligence AI are widely applied, smartphones are now almost all able to take beautiful selfie photos, not only OPPO. Of course, if only forever exploiting the selfie ability on smartphones, OPPO may not be as successful as it is now, instead, this manufacturer turned to developing algorithms and new photography modes that can be applied. for both the selfie camera and the main camera, giving users a superior camera experience compared to most smartphones in the same segment on the market.
Pioneering new camera technologies
Grasping the trends and user needs for smartphone cameras in recent years, OPPO develops new smartphones that integrate many breakthrough technologies. If in the Find X series, we have witnessed how powerful the ability to take "microscope" photos is, then for the Reno series, OPPO has more practical features that are more suitable for consumers. young user image.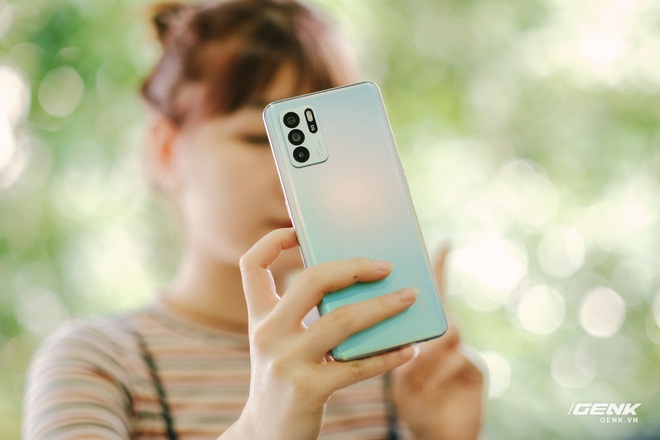 Last year when OPPO Reno4 and 5 were released, OPPO equipped with monochrome portrait video recording, which can retain only one color for the video. This was also a popular feature by users at that time because it brought a new nuance to the video. In addition, OPPO also strives to improve image quality, the quality of image processing algorithms to produce beautiful, realistic photos that are suitable for the style of modern young users. It is thanks to these things that have contributed to helping the Reno series become one of the iconic smartphone lines for Vietnamese youth.
In this year's generation, the Reno6 and Reno6 Z series continue to lead the trend of photography on new smartphones with a series of new shooting and recording modes, one of which cannot fail to mention the Bokeh Flare shooting mode (Flashing Portrait). , a feature that allows users to create "soul" photos.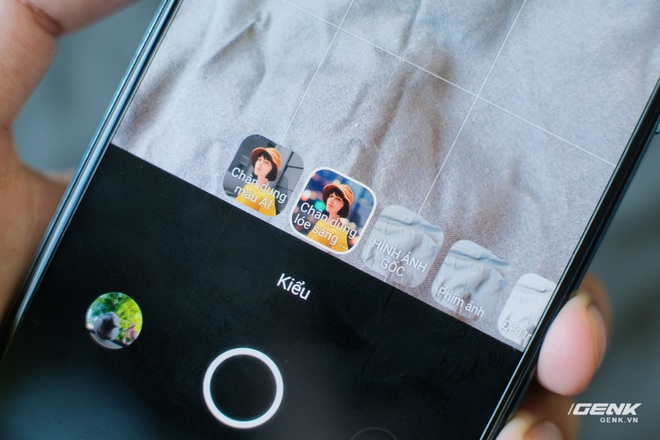 OPPO Reno6 Z – "AI portrait specialist" in the segment
OPPO Reno6 Z gives users an OPPO device at the most reasonable price while still being able to experience the unique features and shooting modes that OPPO equips for the new Reno series. With the ability to take "top" portraits like Reno, OPPO is no longer a "selfie expert" like before, instead, it has a completely new name "AI Portrait Expert".
Applying intelligent AI processing algorithms, OPPO Reno6 Z allows users to take professional portrait photos no less than cameras using specialized portrait lenses.
To take a good photo, users will need to have the right equipment well enough and a creative photography mindset. With Reno6 Z, users now do not need to care about the device, the only thing to do is find the shooting angle, adjust a little light, and tada… a beautiful photo is ready to be. post on the social network "virtual life".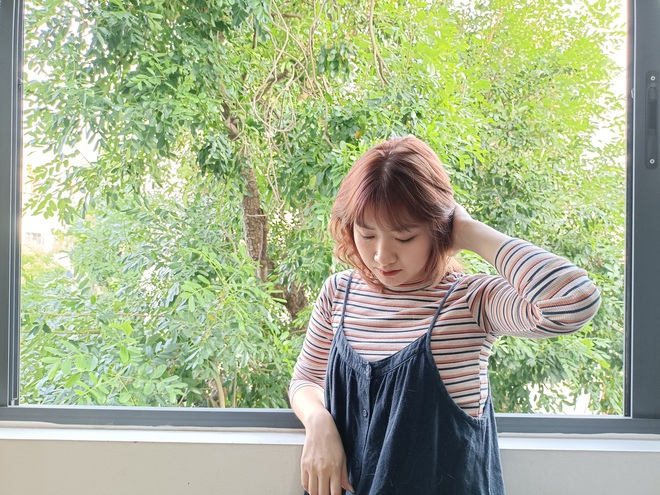 Take photos with Reno6 Z with automatic shooting mode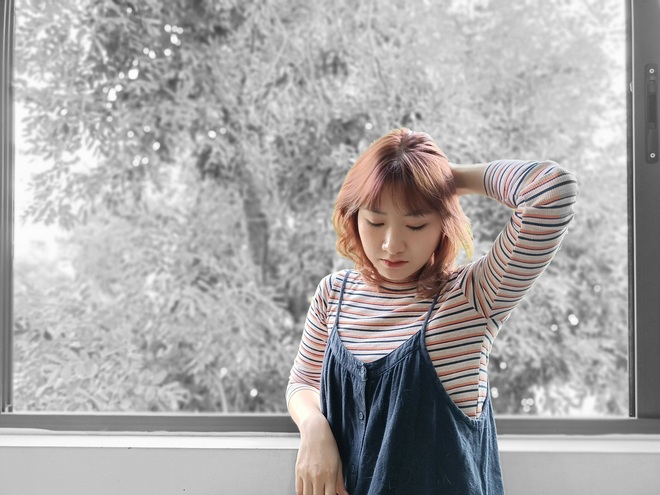 And this is using AI Color Portrait mode, the camera of the device automatically filters all background colors and converts to black and white, keeping only the color of the subject.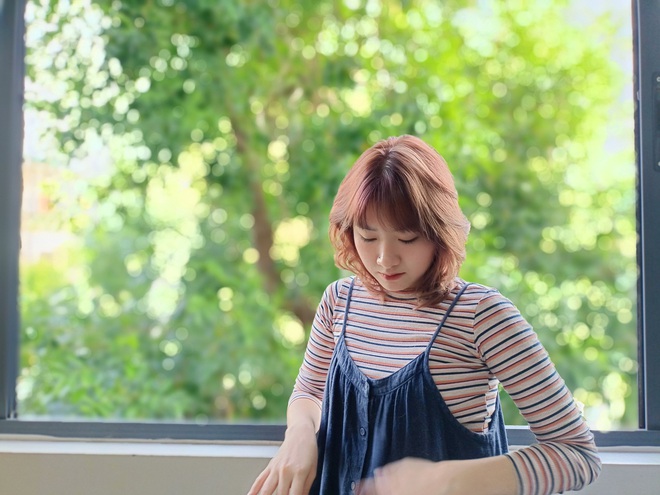 …and finally the Flash Portrait mode, aka Bokeh Flare, one of the extremely interesting highlights on this year's Reno series: The background of the frame will be processed by AI to produce it. beautiful bubble bokeh, like those old 90's portrait lenses
Not only applying portraits to people, Reno6 Z with Flash Portrait mode can even shoot with animals, like the example below is a cat named Lac, the photo is from Reno6 Z " art" is no different than when taken with a professional camera.
Bokeh Flare shooting mode also applies to animals
Still a genuine "Selfie Expert"!
Despite being named "AI Portrait Expert" by users, for the selfie ability of OPPO models, this is still one of the favorite brands of women, not because The name is from the past, but because of the quality that OPPO improves year by year on its smartphone lines.
In the new Reno generation, OPPO also equips a Bokeh Flare portrait mode for the selfie camera. The photos taken are already shimmering and do not need to be edited by 3rd party software anymore, but can be posted on social networks to live virtual.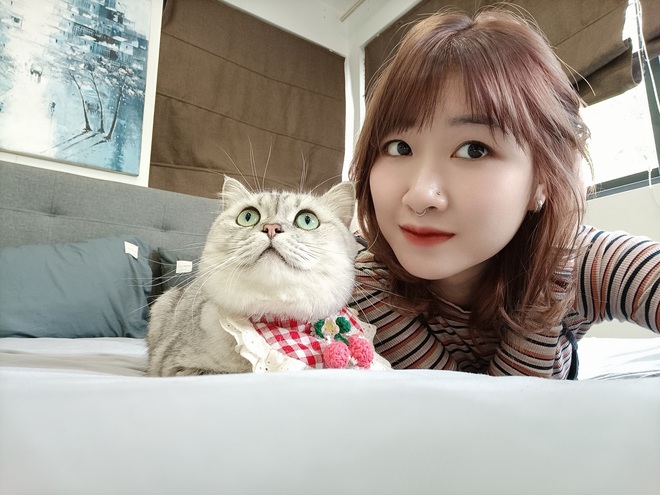 Taking a regular selfie is already "virtual" enough, OPPO has always been "top" like this
Combined with Bokeh Flare mode, it's even more "magical". The background is completely separated from the subject and beautifully blurred
It can be seen that OPPO is always interested in the user's photography experience, but every year, there are more new features and modes for users to have new experiences. Not every race for configuration and performance can attract users. When the hardware on smartphones is gradually becoming more saturated, the software and the new experience are the factors that help users make a more suitable choice. And OPPO with the "quality" camera experience is on its way to conquering Vietnamese consumers through each generation.
.