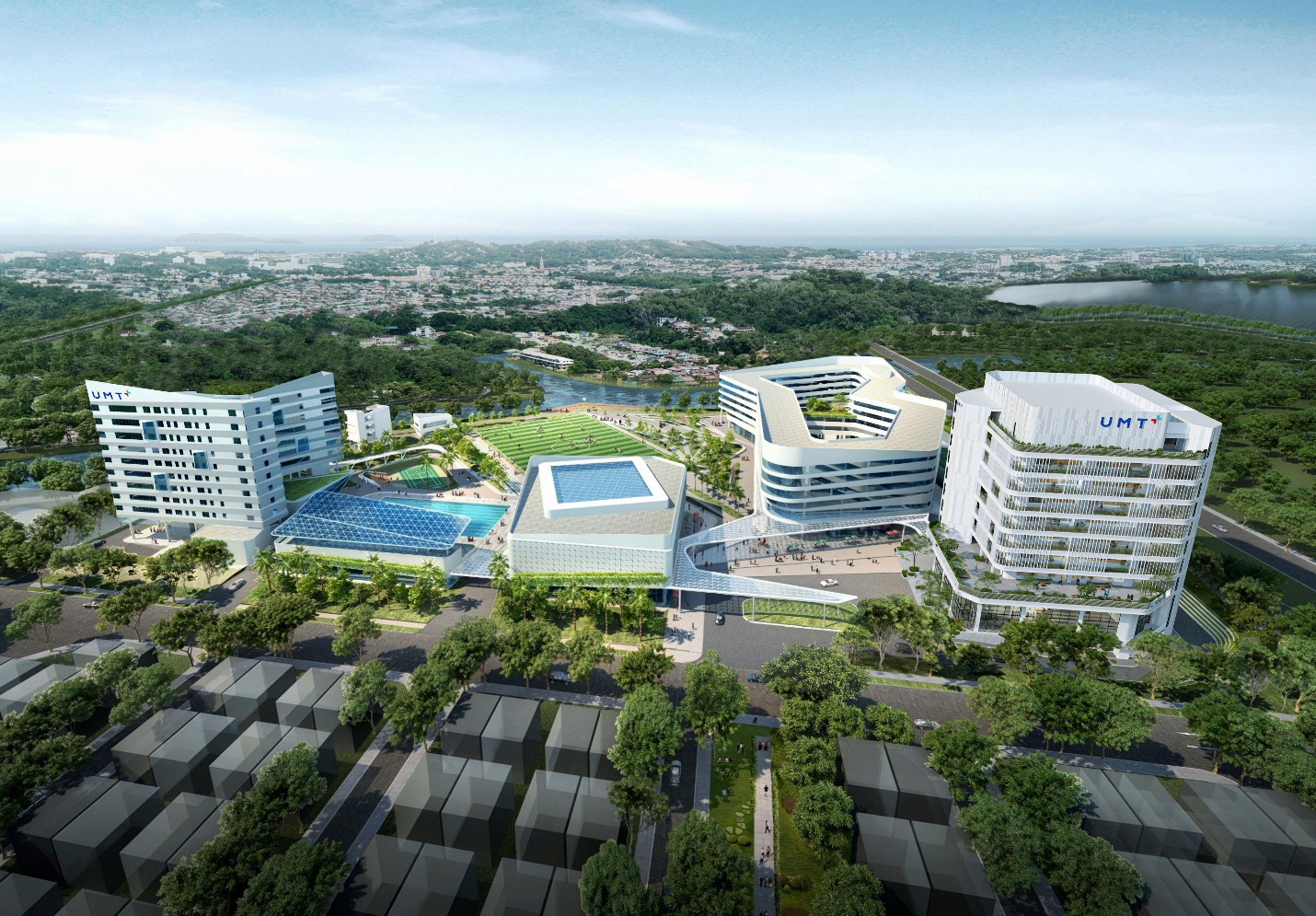 Build the future, master the world
Currently, the world is constantly changing, developing day by day and in the future, technology will develop to a level beyond imagination. Talking about the change of world technology, the founder of Facebook once shared: "In the future, you can teleport in the form of a hologram to be at the office without going to work, at a concert with friends or in the family living room without moving…". It shows that in the colorful and ever-changing picture of globalization, besides the excitement about a bright future, we also have to face countless challenges of the times.
And when faced with those challenges, a lot of concerns about the young generation of Vietnam in the future will be like? The children of the new generation, also known as Gen Z, are the "breathing technology – living technology – eating technology" generation right from birth. Currently, the world has about 2.6 billion people belonging to Generation Z, accounting for nearly one-third of the population. And in Vietnam, Gen Z has about 15-16 million people, accounting for about 25% of the national workforce. Gen Z is also known as a citizen of the digital age, has a global mindset and is expected to be the leader in building, developing and changing the future world.
Therefore, the Vietnamese Gen Z generation needs to have the best and most modern environment for comprehensive training and development, to be equipped with knowledge and skills of "quality and class". ", confidently step out to integrate with the world.
UMT – An International Quality University for Gen Z
From the concerns and thoughts for the young generation, with all the enthusiasm and all the efforts, the University of Management and Technology of Ho Chi Minh City (UMT) has been approved by the Government to establish and allow the establishment and organize training activities. The school will be known as a model of a new-style university, international standards, a symbol of higher education with the message of Happiness and Success.
UMT always puts students first, meeting most of the young generation's desire to choose a university: an open educational environment, global connections, dynamic reality, interesting experiences, respect for different, modern facilities, bright future…
And to do that, UMT focuses all its investments to be able to bring students outstanding values ​​as follows:
Global citizenship training program, upholding the spirit of freedom.
International experience, business practice throughout the program.
Large-scale, modern facilities, well-planned, green environment ideal for all learning activities and experiences.
Student activities are rich, unique and comprehensively developed; towards sustainable development values.
Industry-leading experts, entrepreneurial instructors, and interactive learning activities, promoting innovative thinking and happy experiences.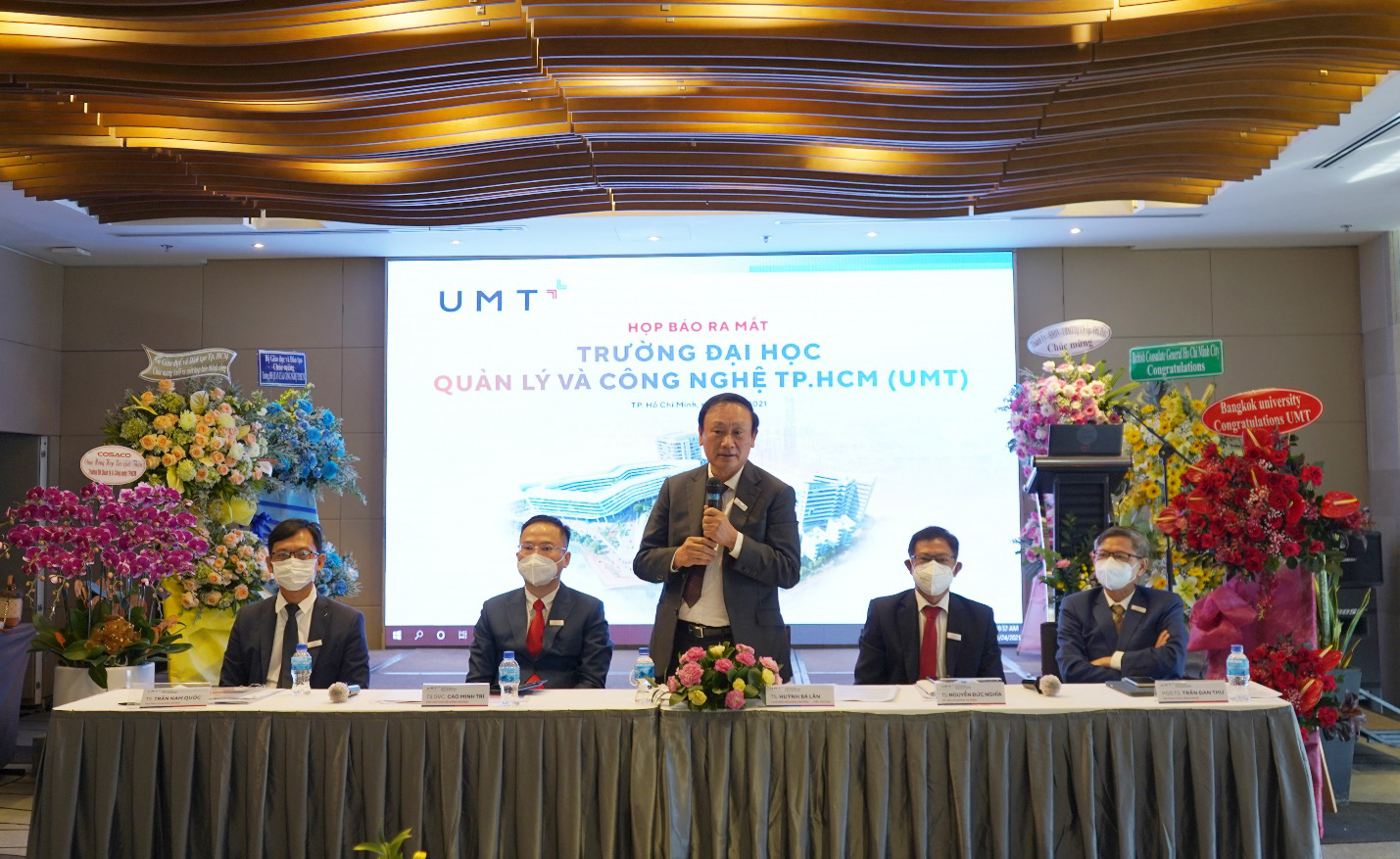 Dr. Huynh Ba Lan, Chairman of the School Council, Rector, spoke at the press conference to launch UMT – The University of Success and Happiness.
In 2022, UMT expects to enroll more than 600 students, providing intensive training in Information Technology, Real Estate, Multimedia, Marketing, Business Administration with tuition fees from 18-35 million VND/ semester. Located in Cat Lai Young Urban Area, City. Thu Duc, HCMC; the area is about 80,000 m2; UMT is invested in modern facilities, designed and built according to the model of world famous universities.
With the orientation to become a pioneer university in breakthroughs in training, research and administration, the study program at UMT is established based on the spirit of liberalization, innovation and creativity; not only meet the needs of high-quality human resources in the country, but also train global citizens who are ready to break all limits, adapt well to the fluctuations of the world 4.0, confidently create the future.
At UMT, learning is an exhilarating journey filled with positive energy and endless inspiration. Students are connected with each other with love and respect. Every day there are bright smiles and unforgettable impressions. Coming to UMT, students will experience a 4-year period full of fun, meaning and happiness.
Ho Chi Minh City University of Management and Technology (UMT)
Main campus: Road 60CL, Cat Lai Urban Area, Cat Lai Ward, City. Thu Duc, HCMC
Phone: +84 28 3636 9119
Email: [email protected]
Website: www.umt.edu.vn
.