NVIDIA has reconfirmed that the GPU shortage will ease in the second half of 2022, just before its next-generation GeForce RTX 40 series hits shelves. This is information that has just been announced by the world's largest GPU manufacturer at the 24th Annual Needham Growth Conference.
Accordingly, NVIDIA's CFO, Colette Kress, has reaffirmed that the ongoing GPU shortage crisis will be gradually resolved by the second half of 2022.
"We are working with our supply chain partners to enhance our product delivery and manufacturing capabilities. And we feel better about our supply situation as we move into the second half of 2022.", Mr. Colette Kress announced. Nvidia also believes that the launch of its next-generation GPU architecture, the GeForce RTX 40 (codenamed Ada Lovelace), will help alleviate the huge demand from gamers with the current GPU lines of the Team. Green.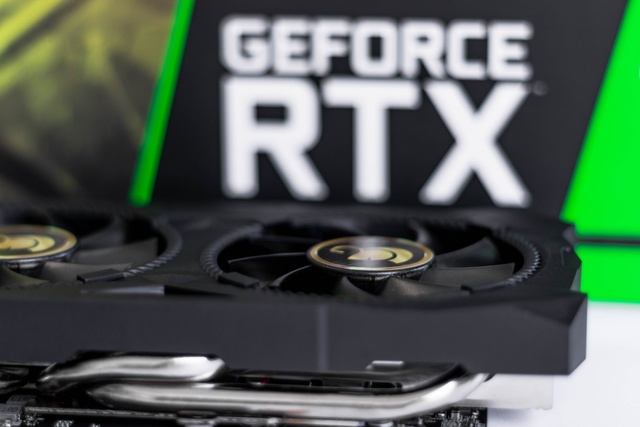 It can be seen that this latest statement of Nvidia also has a change compared to the information released by this genuine a few months ago. At that time, Jensen Huang – NVIDIA's CEO said that the shortage of graphics cards (GPUs) could last until 2021 and 'most of the time' of 2022.
Not only NVIDIA, both Intel and AMD have previously hinted that the chip shortage will ease in the second half of 2022. This can be considered good news for many PC gamers, in the context of the price. Graphics cards have been skyrocketing in price since the crypto craze broke out at the end of 2020. For a long time, miners continuously purchased large quantities of GPUs to mine ETH. causing gamers to have money but not available goods to buy.
As for Nvidia, some recent unverified information shows that it has spent billions of dollars to buy a large amount of 5nm wafers from TSMC. This number of wafers is said to be used to build the company's next-generation GPU line. If this is true, then NVIDIA is indeed aiming to launch its latest products with a stronger supply than what we've seen for the GeForce RTX 30 series. For now, the GeForce RTX 3050 model The popular segment is said to have a much more abundant supply than GPU models like GeForce RTX 3060 and RTX 3060 Ti. As planned, the RTX 3050 will be released on January 27.
.