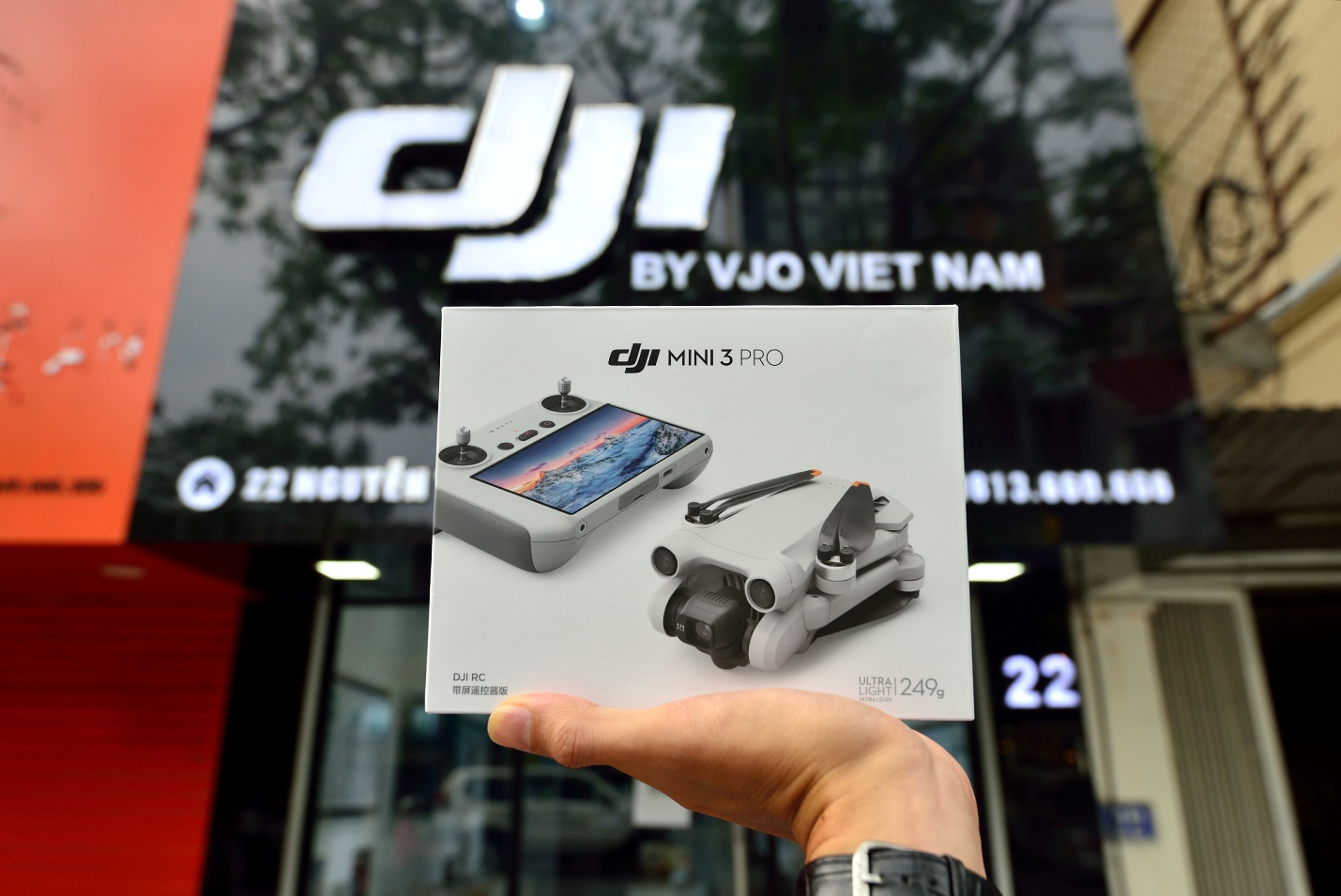 The Mini 3 Pro drone model just introduced by DJI has made a huge impression with its new design, new high-resolution image sensor, large aperture, video recording up to 4K/60p, multiple intelligent object avoidance sensors, Versatile horizontal and vertical gimbal system, new upgraded high-capacity battery and especially a new high-end remote that does not need to be connected to a smartphone to use.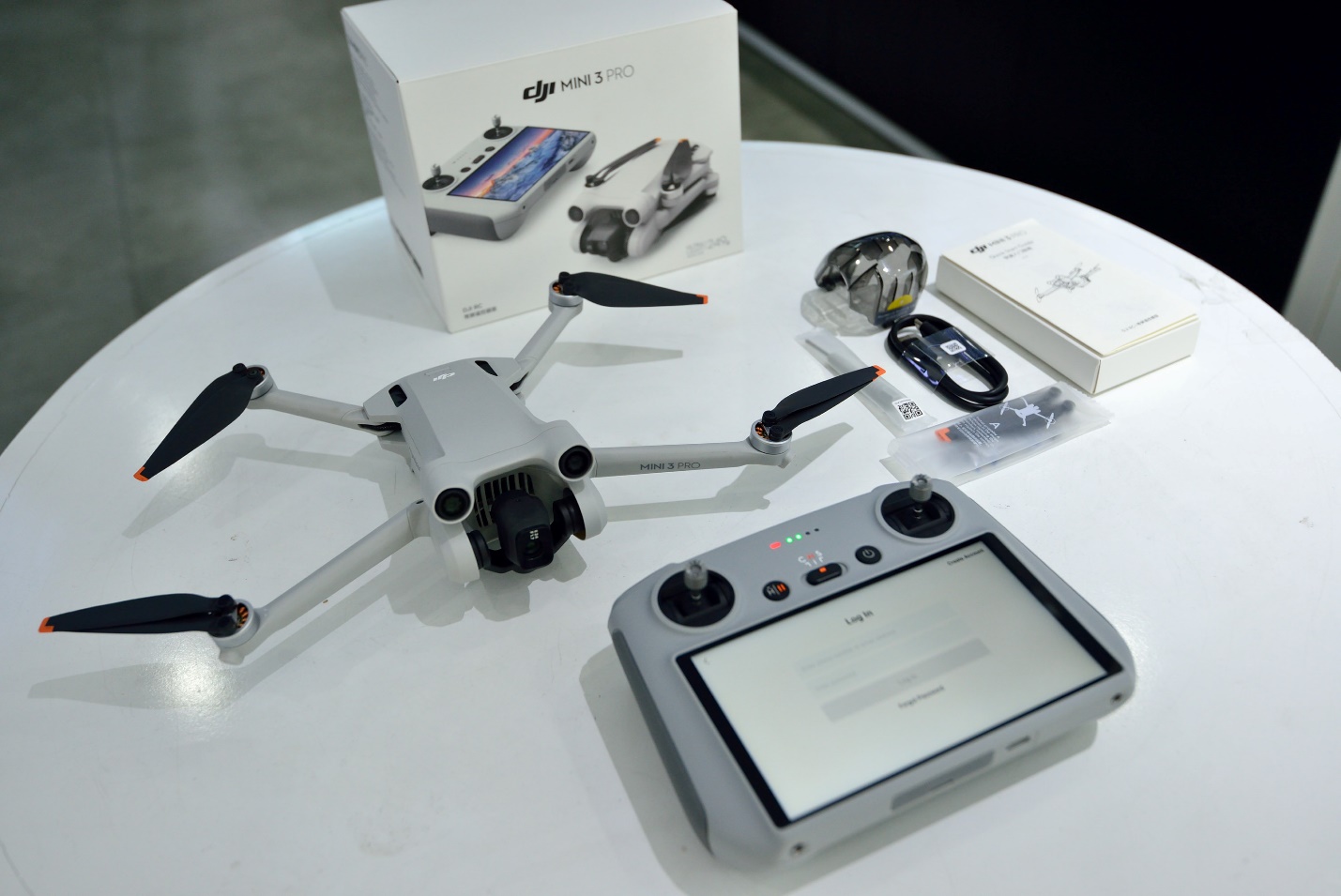 This is the DJI Mini 3 Pro – the newest small yet powerful drone from DJI.
So many features, but Mini 3 Pro still weighs a mere 249g. Along with the compact design, you will easily take the drone with you everywhere for comfortable shooting. The best thing that many users are waiting for is the ability to record videos and take photos vertically with the maximum wide frame, no need to crop again. As a result, content can be shared on social networks in the highest quality, without having to crop it in post-production.
DJI Mini 3 Pro Specifications
● 48MP CMOS image sensor, 1/1.3 inch
● 24mm equivalent lens, 82.1º wide-angle, F1.7 . aperture
● Video recording up to 4K/60p
● Digital zoom up to 4X
● Record video in H.264 and H.265 format at 150 Mbps
● D-Cinelike and normal color profiles for videos
● RAW and JPEG photography
● OcuSync 3.0 (O3) 1080p/30p signal transmission, distance up to 12 km
● Avoid objects in 3 directions (front, back, bottom)
● Integrated APAS (Advanced Steering Assist System) and ActiveTrack 4.0
● Mastershots Artistic Video Recording Mode
● Flight time up to 47 minutes with Intelligent Flight Battery Plus, up to 34 minutes with regular battery
● Weight less than 250g with normal battery.
Larger sensor, enhanced photo and video quality
In terms of hardware, DJI has upgraded the Mini 3 Pro's image sensor to 1/1.3-inch size, 48MP resolution. Along with that is the ability to record video up to 4K/60p with a very high 150Mbps bitrate and support for the D-Cinelike color set to help retain more details in brighter/dark areas. And yet, the aperture of this camera has also been upgraded to f/1.7 for better light capture, easy shooting in low light conditions.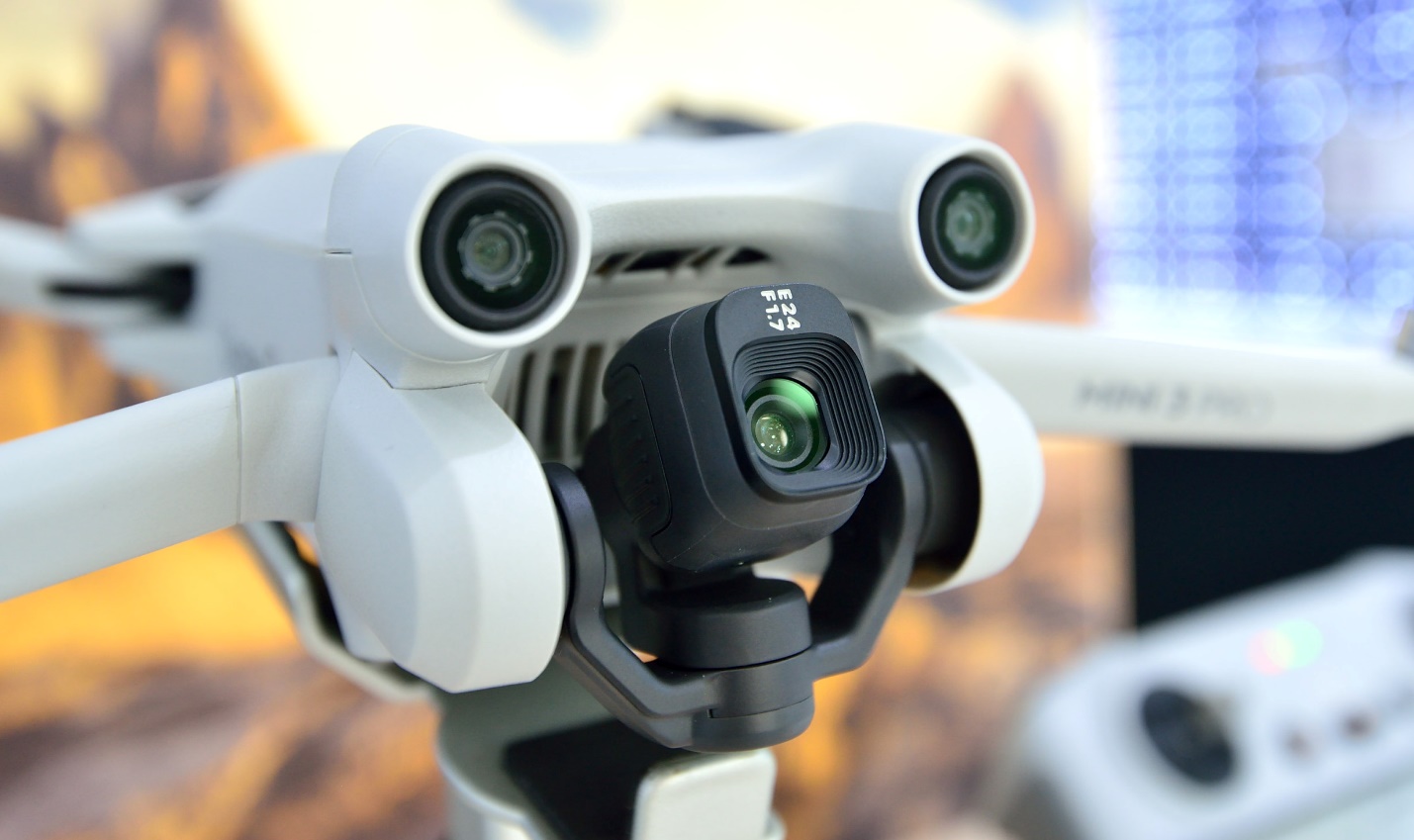 DJI Mini 3 Pro has a huge upgrade in camera hardware and software, plus a new gimbal system that allows vertical rotation of the frame, which is perfect for those who like to share on social networks.
To create better photos and videos, DJI continues to equip technologies from the high-end drone line to the Mini 3 Pro. Specifically, Mastershots shoots themselves and then stitches clips together for users to quickly share on social networks, preset flight paths for beautiful effects, Spotlight 2.0, Point of Interest 3.0, Active Track 4.0. In addition, the machine also has many sensors to identify obstacles around, so the ability to automatically fly and record video is also enhanced effectively, limiting the flying and crashing into trees, walls or cliffs…
More large battery options
The DJI Mini 3 Pro has a new battery option for up to 47 minutes of flight time.
This year DJI Mini 3 Pro has up to 2 battery capacity options. The basic model keeps the drone weight under 250g, the flight time is up to 34 minutes, 3 minutes more than the old version. Meanwhile, an upgraded model called Intelligent Flight Battery Plus gives a flight time of up to 47 minutes but will make the drone significantly heavier.
Integrated controller with high resolution display
The DJI Mini 3 Pro comes with a new DJI RC controller, which is a shortened version of the RC Pro model launched on higher-end drones. This controller has a built-in 5.5-inch fullHD screen, up to 700 nits brightness, so it's comfortable to use outdoors in the sun. Thanks to that, you don't have to put your phone in to use it, for a much faster and more convenient flying experience than before.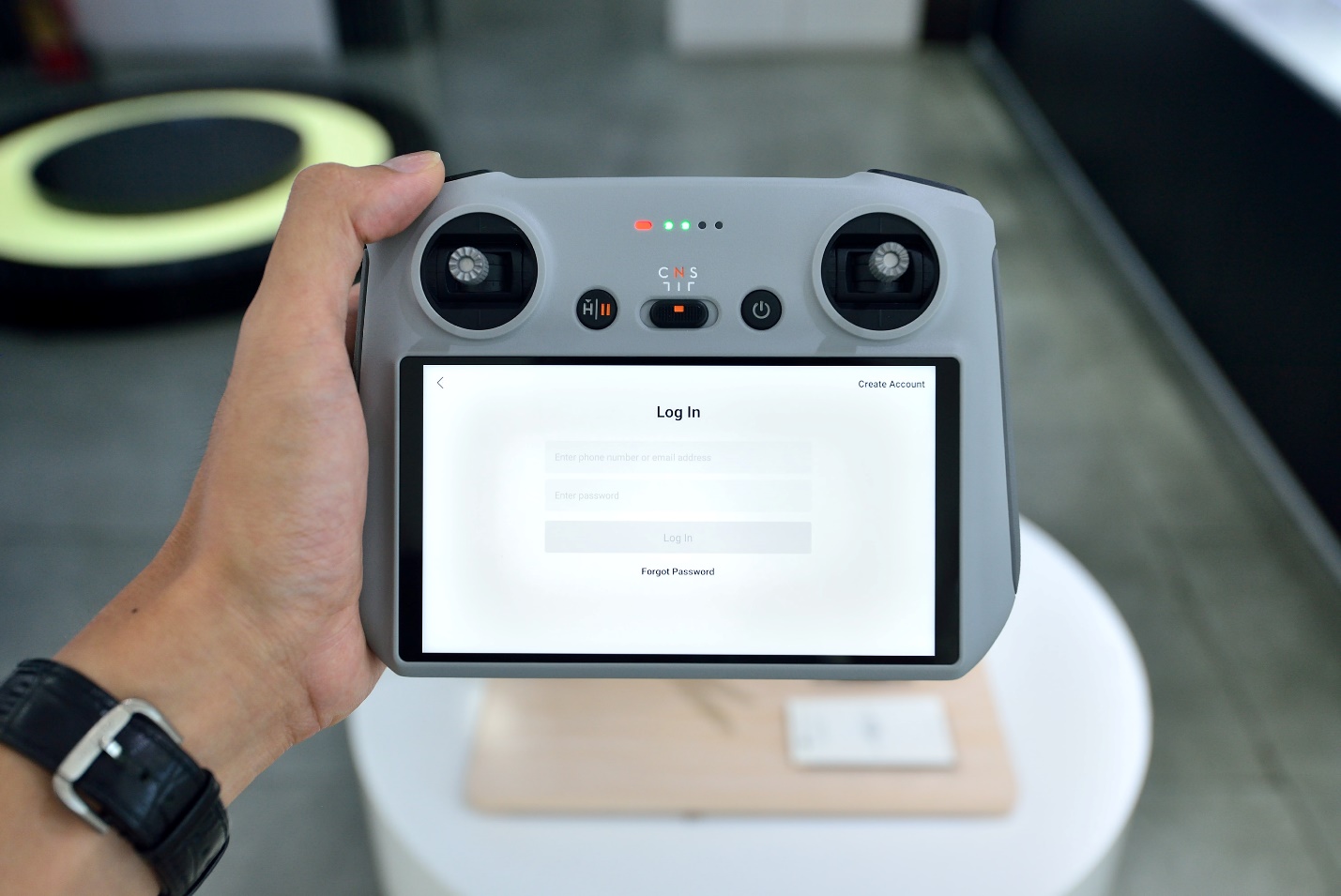 The new controller has a built-in screen, convenient to use and does not have to depend on the phone as much as before.
In addition, the DJI Mini 3 Pro is still compatible with the old controller on the Mini 2. You can just buy the drone body separately and use it with the existing controller, saving a lot of money when upgrading.
DJI will soon launch the DJI Mini 3 Pro in Vietnam and you can pre-order it now. The product has 3 versions, priced from 17,590,000 VND only for the drone body without a controller, up to 21,590,000 VND for the version with a new controller. Particularly, the Fly More combo does not have a price yet, but promises to come with convenient accessories, from the battery charging dock, ND filter, more replacement propellers and many other things.
Detailed information and reference retail price in Vietnam: Link

https://genk.vn/mini-3-pro-ra-mat-cam-bien-anh-moi-lon-hon-net-hon-quay-chup-chieu-doc-pin-ben-hon-va- free-for-all-new-age-2020511172532603.chn