Old Enough is a longtime and very popular reality TV series in Japan, with the first issues airing more than 3 decades ago. However, in recent days, this series has suddenly received a lot of attention and mixed opinions from international audiences after being put on its streaming platform by Netflix.
If you don't know, Old Enough (rough translation: When the child is old enough) revolves around children who are only about 2-3 years old, but have to conquer quite heavy challenges such as going to the market to buy vegetables, using their own food. Use public transport unattended. In some tasks, the children even have to walk nearly 2 km to return to their nest.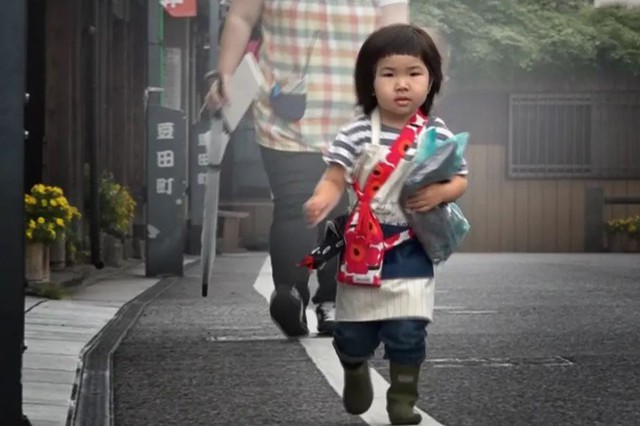 Because it is a reality show, the camera crew will always keep a certain distance from the main characters, usually recording from behind the children, combining hidden camera angles. The production team along with the parents are also forced to monitor remotely and are not allowed to help if it is not too necessary.
Besides, the challenges in Old Enough are planned very specifically and in detail, and are approved by participating families. If something unexpected happens and can be dangerous to the child, the camera crew has been well-trained to promptly intervene and handle.
The first season of Old Enough was recently broadcast on Netflix, but the content was actually recorded in 2013, with a duration ranging from 8 – 20 minutes/episode, and each episode will focus into a single child.
For example, the opening episode revolves around 2-year-old Hiroki, whose mission is to go to the supermarket to buy fish cakes, curry and a bunch of flowers. His mother had prepared an amount of 1000 yen (about 184,000 VND), and of course could not accompany him in accordance with the program format. To make it more engaging for the audience, the series also includes live commentary on the events that happened during Hiroki's challenge.
The best thing that viewers get with Old Enough is the moment when the kids proudly complete their tasks with confident faces. Although they are just young boys and girls who have just learned to talk and walk for a while, they have clearly proven that they can be completely independent and do extraordinary things.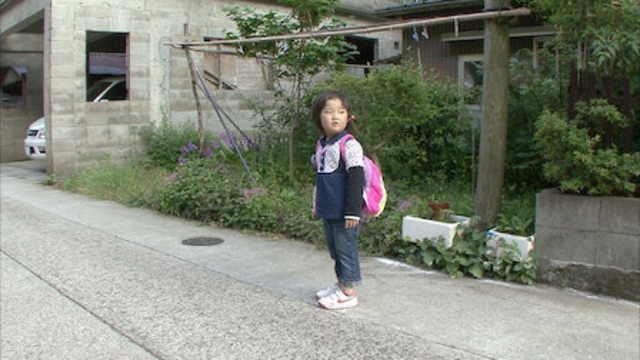 However, not everyone feels that, and even experts have mixed opinions about this series.
Lenore, president of Let Grow, a nonprofit that advocates for independence for young children, is quite fond of the idea of ​​Old Enough:It's fun when we can turn on the TV and enjoy a program in which children can successfully and smoothly perform chores on their own. Things are not always as bad as "Law and Order", when children go out to play and they will be kidnapped or have bad luck.".
Lenore also said that the parenting culture in Japan is quite relaxed and "open" compared to the US, her home country: "Americans are always worried about their children being in danger. If they see 5-year-olds, 4-year-olds (let alone 2-year-olds) wandering alone in the park, they will surely have a heart attack and immediately call the police to seek help.".
She shared that the freedom and trust that parents place in their children will bring certain benefits to both adults and children:It is a joy in life that so many people are taking away from themselves and their children".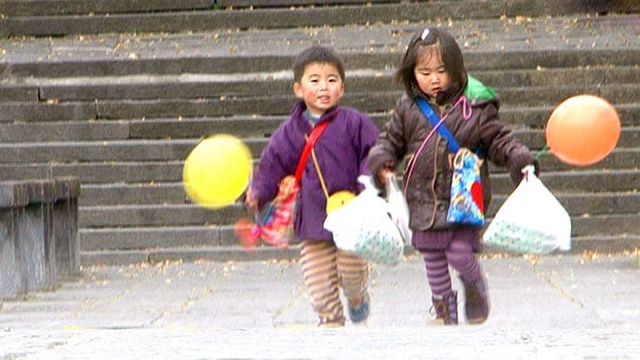 However, Tanith Carey, author of a series of books on parenting, is quite cautious and somewhat skeptical about the quality of the challenges posed in Old Enough. She said: "I support raising children to be independent from an early age. Children's self-esteem will develop on their own if they feel confident in themselves and in what they do".
"However, the biggest problem is that the tasks that parents assign to their children must really match the child's development.,' Tanith emphasized. She also criticized the way the production team of Old Enough treated the "child stars" of this series: "TIt's sad that they build the image of children in ridiculously funny ways, even laughing at them when they give them difficult and overwhelming challenges for their age.".
It's unclear if Old Enough will become as popular in the US and other countries as the series did in Japan. However, the exciting, somewhat daring adventures of young children will certainly cause a lot of emotions for the audience, especially those who are parents. While some viewers are interested, many people are worried, horrified or even annoyed with the format of this show.
According to Insider

https://genk.vn/series-moi-cua-netflix-gay-tranh-cai-khi-de-tre-nho-lang-thang-1-minh-ngoai-duong-moi-2-tuoi-da- must-tu-di-sieu-thi-tu-su-dung-phuong-tien-cong-cong-20220410234423861.chn