Recently, Warner Bros. released the next trailer for the blockbuster The Matrix: Resurrections, the sequel to the classic The Matrix trilogy that took nearly 20 years to develop and produce. Compared to the first trailer released 2 months ago, this time the audience has enjoyed more thrilling action scenes, more attractive, witnessed Neo or Trinity show off a series of their superpowers. in battle with new enemies.
[Vietsub] The Matrix: Resurrections released a second trailer with many thrilling action scenes, revealing the new identity of Agent Smith and the revival of Trinity.
The Matrix: Resurrections is set 20 years after the events of the previous films. Although Neo died in Revolutions, somehow, the new movie once again brought Neo back inside the matrix world, continuing to live a normal life as Thomas A. Anderson in the world. city ​​of San Francisco. At this point, he had forgotten all that happened before, and the events in the first 3 movies were just fragments of unclear memories, popping up and down in Neo's mind.
Neo was not the only survivor. The new trailer shows Trinity resurrected to the same condition as Neo. In a brief scene, Trinity can be seen imprisoned in a cocoon of life, which is how the machines put humans into the matrix and use them as "batteries" to provide energy. However, what the two trailers bring is not enough to confirm how Neo and Trinity have resurrected, and it is not clear why the matrix restarts after such a long time.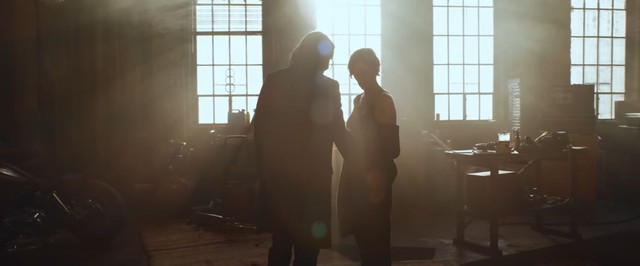 Keanu Reeves and Carrie-Anne Moss will both return as Neo and Trinity like the first trilogy. Besides, The Matrix: Resurrections also welcomes the participation of Yahya Abdul-Mateen II (Morpheus?), Jessica Henwick, Jonathan Groff (new Agent Smith), Neil Patrick Harris, Priyanka Chopra Jonas, Christina Ricci, Jada Pinkett Smith , Daniel Bernhardt and Lambert Wilson.
This movie will be released on December 22 in theaters and on the HBO Max streaming platform.
.