This meaningful activity also aims to celebrate the 3rd anniversary of Nam A Bank building and developing, affirming a prestigious brand name in the Vietnamese financial market.
In the context of the constantly developing society, the information technology industry is increasingly proving to play an important role in all fields, especially financial technology. With the desire to provide a useful playground, creating conditions for the young generation to promote their creativity, thinking, and break through their own limits, Nam A Bank organizes the Nam A Bank -Openbanking Innovation contest.
This is a large-scale contest Nam A Bank held nationwide with the companionship of prestigious Technology Associations and Institutes of Technology in Ho Chi Minh City for lecturers, students of universities, students. Institute and staff of Nam A Bank.
The contest takes place from now to September 2022, revolves around technology topics such as: (i) Ecosystem development with Nam A Bank Open Banking application; (ii) Developing comprehensive finance, open finance on the model of Open Banking, OneBank of Nam A Bank; (iii) Developing the financial community on Nam A Bank's Open Banking platform; (iv) Applying Digital Marketing model to develop customer ecosystem at Nam A Bank; (v) Application of new technology/digital transformation in operation and supervision at Nam A Bank.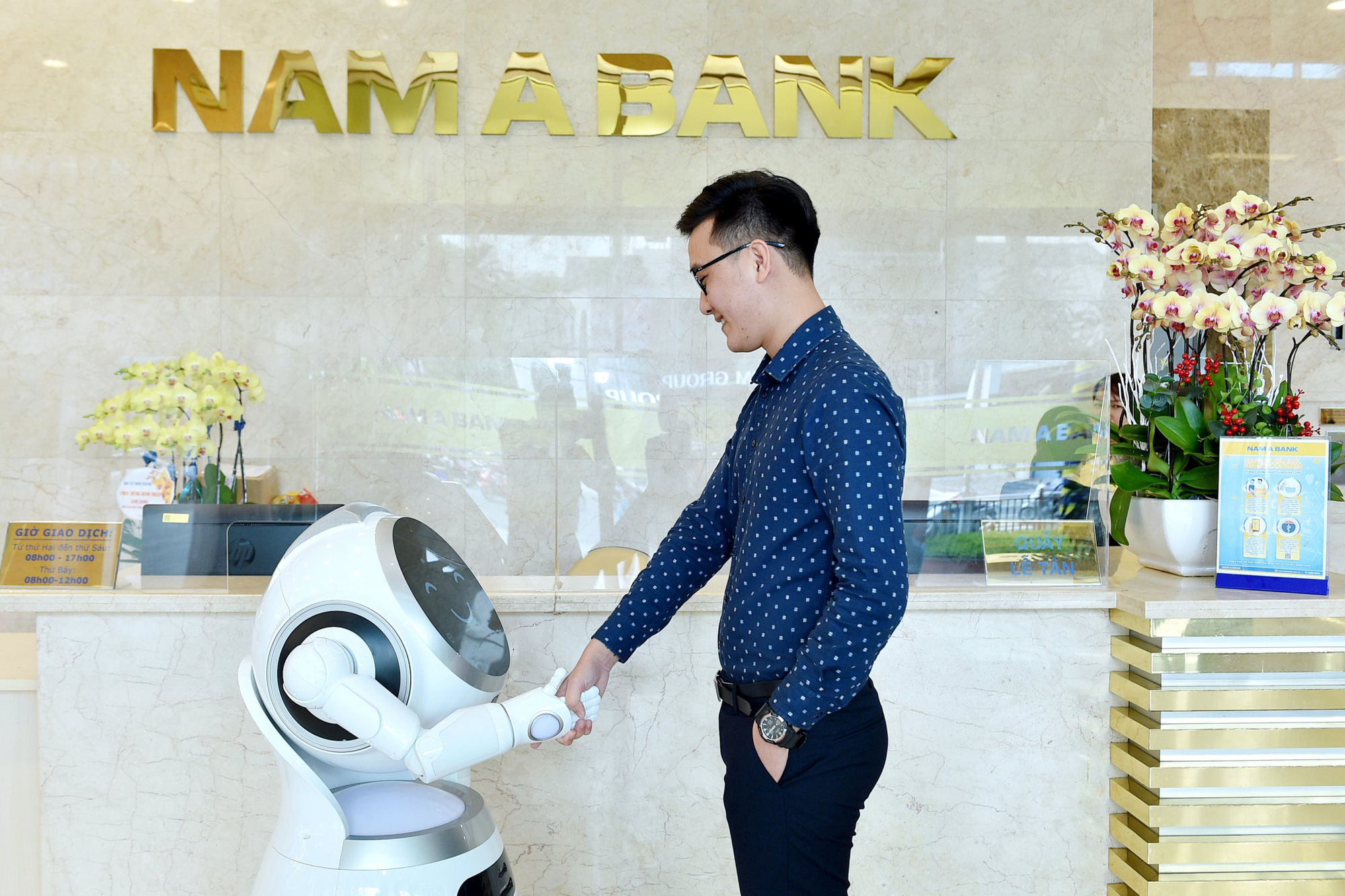 With the support of many famous advisors and experts with extensive knowledge and experience in the field of information technology, Nam A Bank believes that the contest will bring a space for exchange, creativity, share science and technology trends in the world, generate ideas and develop products for technology enthusiasts.
Within the framework of the organization, Nam A Bank will conduct a Talk show to provide detailed information about the Nam A Bank -Openbanking Innovation contest. We invite you to watch the Talkshow at Nam A Bank's Fanpage at 10:00 am on December 11, 2021 or watch it here
Nam A Bank – Pioneer in technology
Nam A Bank has been undergoing drastic digital transformation, timely providing comprehensive digital banking products and services to customers. The bank has made a mark on the financial market when it is the pioneering Vietnamese bank to introduce robots to serve transactions; deploying OneBank to help customers transact 24/7; continuously upgrade comprehensively Open Banking Digital Bank version 2.0 with a modern interface, increased features and utilities, helping customers to perform online banking transactions quickly, safely and securely at all times, everywhere.
Nam A Bank locates and continuously perfects and upgrades the technology ecosystem: Open Banking, Robot OPBA and Onebank because the bank's goals and motivations are optimal and achieve a superior experience for customers when use financial products and services at banks.
.