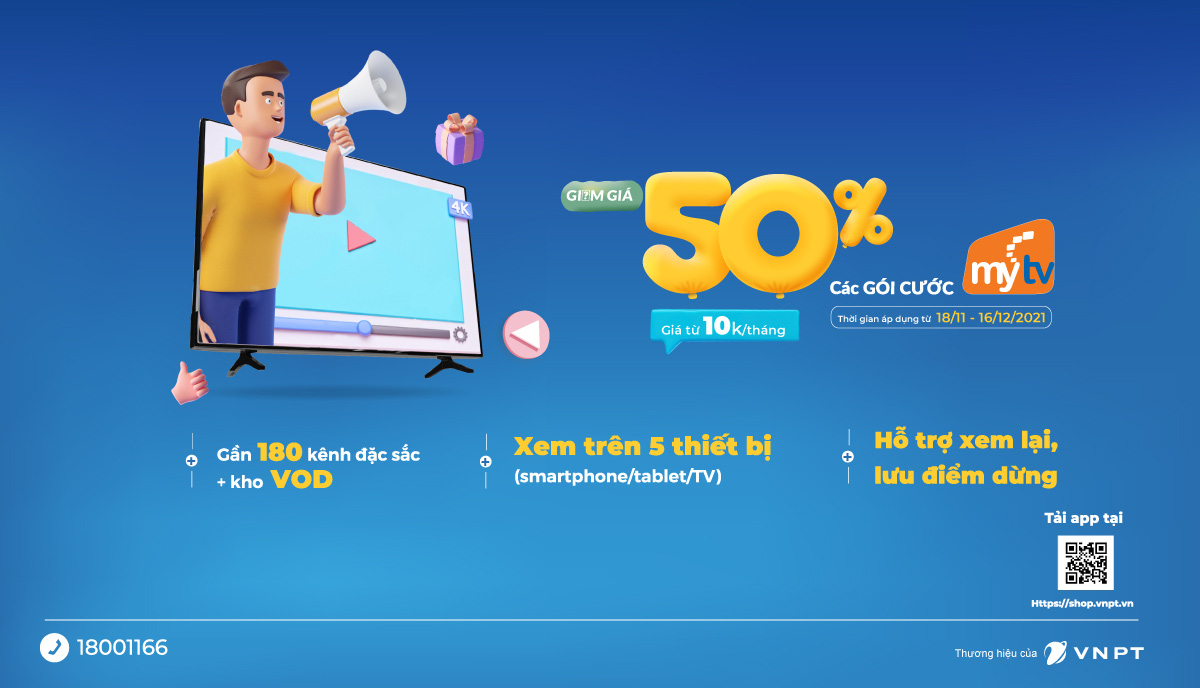 Signing up for MyTV App packages, customers will enjoy nearly 180 TV channels with diverse content to suit the needs of the whole family. Not only a full range of domestic channels such as VTV, HTV, VTC, VTVcab; MyTV also owns a series of popular international channels such as WarnerTV, CNN, CinemaWorld, Cartoon Network, Animax, BoxHits, Cbeebies, MusicBox…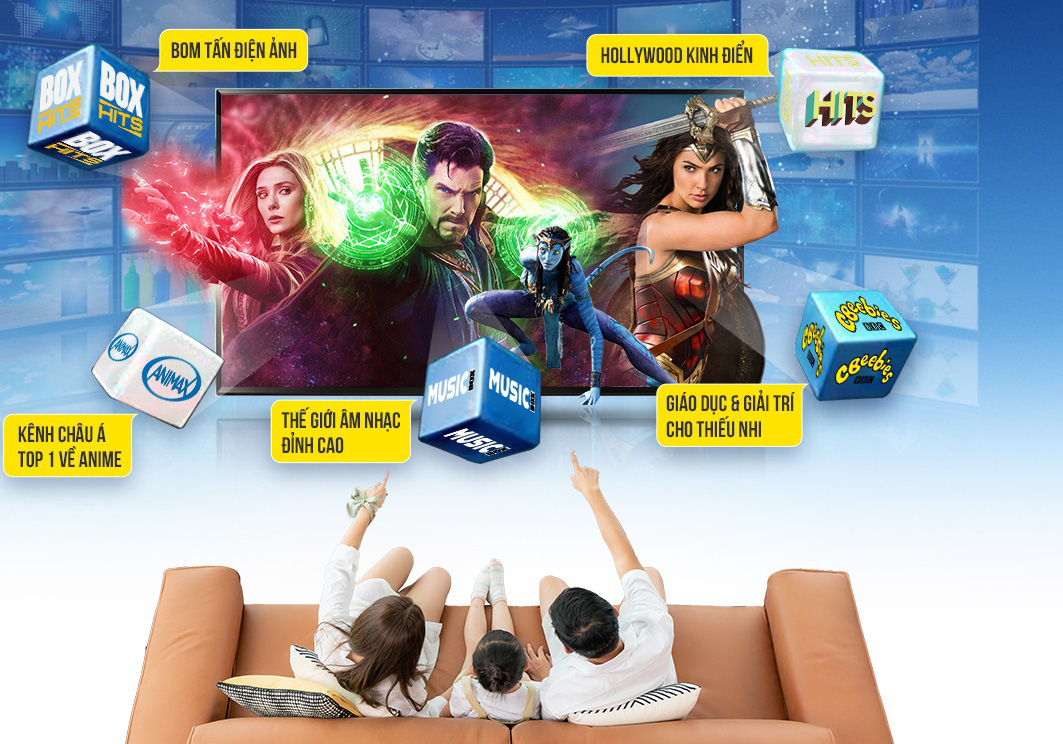 In addition, customers can also enjoy free a huge content store, diverse genres from feature films, interactive gameshows to music, news, education and training… Featured among them is the content package. Galaxy Play Premium content is now available for free with more than 3000 hours of movies, constantly updating many Hollywood blockbusters, European – Asian series, the most attractive Vietnamese movies. For sports fans, MyTV also continuously buys the rights to continue broadcasting exciting sports tournaments at home and abroad such as World Cup, Copa America, US Open Pool, Nation League, AFF Cup, AFC Cup… to serve serve the needs of sports fans.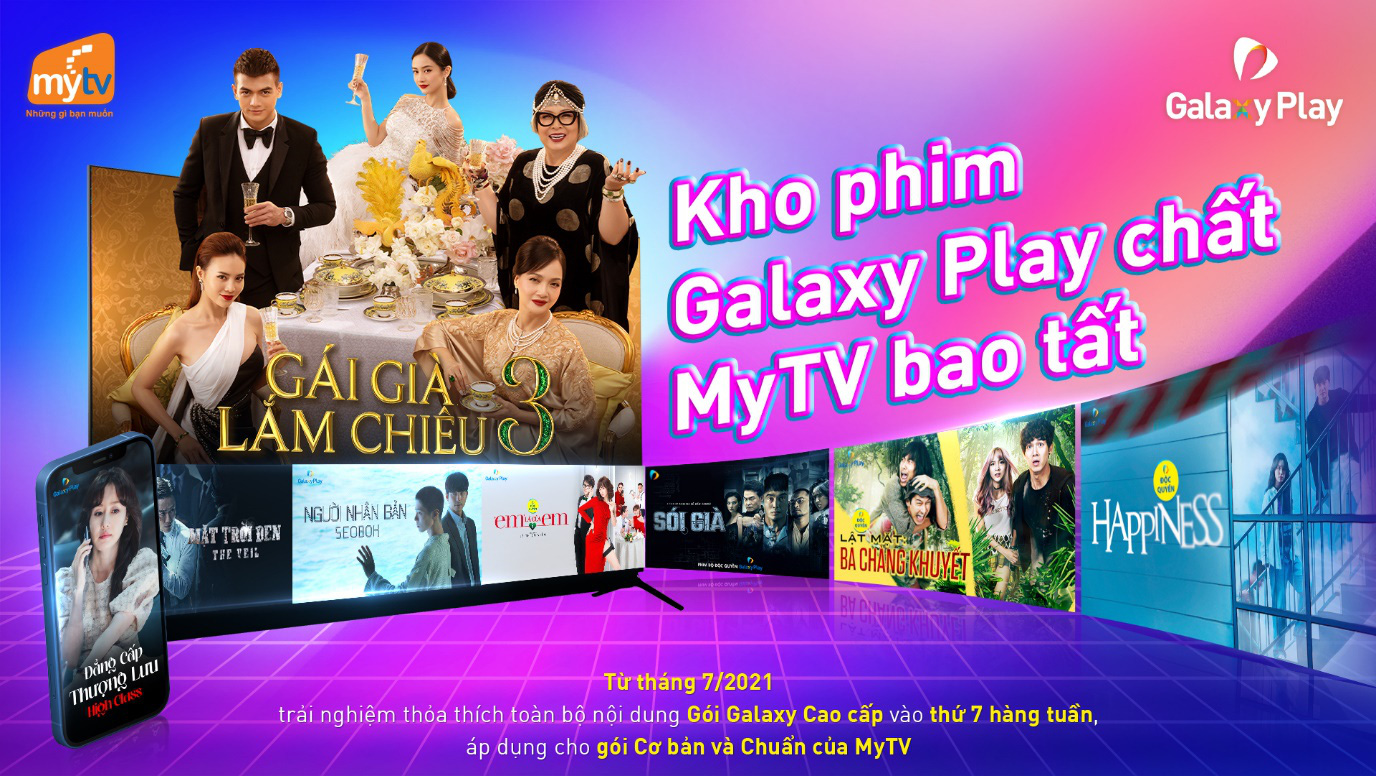 Different from traditional MyTV television with IPTV technology that has accompanied VNPT customers for more than a decade, MyTV application packages use the most advanced television technology today, OTT technology. OTT (Over-The-Top) technology makes it easy for customers to use the service through all wired, wireless and 3G/4G/5G Internet connections of all carriers in Vietnam. With only one MyTV application account, customers can log in to the service on up to 5 devices regardless of TV, smartphone, or tablet. Along with that, the ability to simultaneously view services on 2 devices gives customers a seamless entertainment experience whether at home or on the go.
Providing outstanding features and entertainment content, the MyTV App offers preferential rates and convenient payment methods. Accessing the website mytv.com.vn, customers can refer to the detailed information of MyTV Application packages and buy packages directly at this page. Customers who are VinaPhone subscribers can register for the service via the syntax MYTV to 9588 and pay for the service with the main phone account. In addition, customers can choose to buy packages via VNPT's online shoping channel https://shop.vnpt.vn/goi-cuoc-truyen-hinh-mytv.html , via VNPT Pay e-wallet or directly on the app MyTV for smartphone (in-app-purchase)..
Customers interested in the promotion, please refer to the website https://mytv.com.vn or contact the toll-free hotline 18001166 for advice and answers.
.