Just at the beginning of October, Toyota President Akio Toyoda also criticized electric cars "being overblown", which could risk losing many jobs while not being the most viable alternative. But in just one event, Toyota and Lexus introduced 15 electric concepts at the same time.
This is arguably the biggest concept car launch in history, covering everything you can think of, from city cars, sedans, SUVs of all shapes and sizes to pickups and sports cars. Some are based on existing models, some are completely new based on the EV-specific e-TNGA architecture.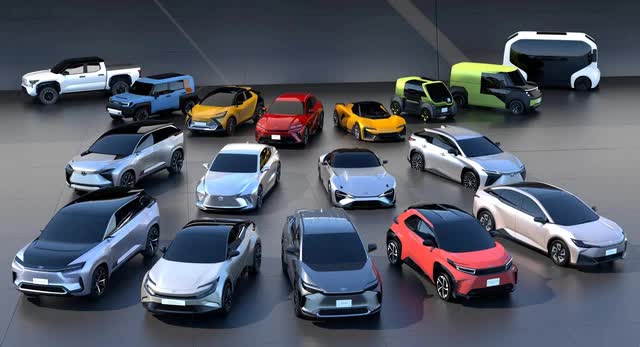 Toyota bZ electric car series
President Akio Toyoda has classified electric vehicles into two groups: Carbon-reducing vehicles (HEV, PHEV…) and carbon-neutral vehicles (BEV, FCEV…), declaring that Toyota will do its best to make it a reality. this.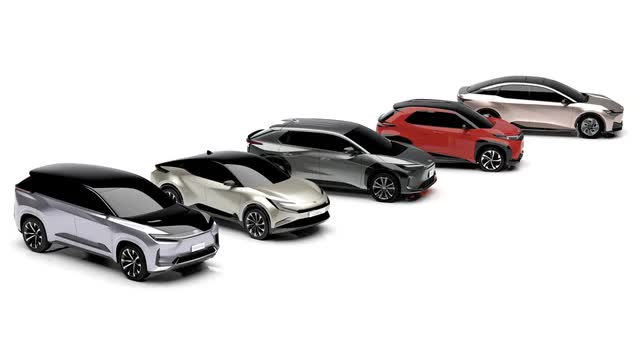 The presentation began with the Toyota bZ series (above the Zero), "affordable mass-production models" including the bZ4X and four new concepts, all based on the e-TNGA architecture.
Among these, there is a compact sports crossover with a coupe-style roof (A-class SUV), a B-class SUV for Europe and Japan with an energy consumption target of 125 Wh/km, a full-size sedan center will rival the Tesla Model 3 and a three-row family SUV.
Lexus Electric Vehicle Series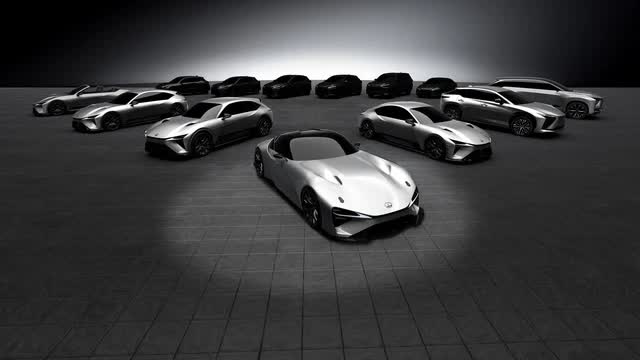 The "Gallery of the Future," as President Akio Toyoda calls it, has a host of other trams hidden behind the curtain. The Lexus brand's first electric vehicle, called the RZ, was a production version of the LF-Z Electrified concept. It is a sports EV model that seems to inherit the spirit of LF-A with an expected range of about 700 km similar to VinFast VF e36, thanks to a solid-state battery, and is expected to accelerate from 0-100 km / h in 2 sec.
There is also a full-size prototype of a full-size SUV (Lexus Electrified SUV) and an unnamed Lexus-branded sports sedan. From the official render image, this car also has a hatchback and a convertible version 2 2.
"Rich Toyota EVs"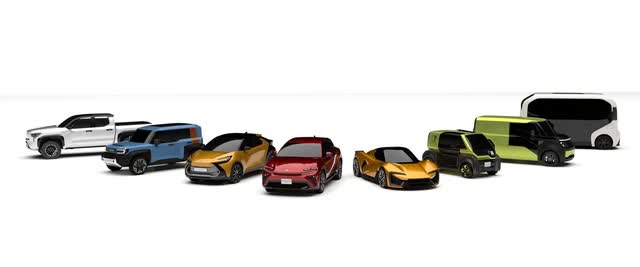 Last but not least, President Akio Toyoda showed us a bunch of other models that he calls "variety Toyota EVs".
These include commercial vehicles such as automated shuttle buses, compact vans designed for both business and motorhome, and a versatile urban electric vehicle.
The Compact Cruiser EV borrows the styling of the FJ Cruiser to become an all-electric off-road vehicle. Next to that is Toyota's first electric dual-cab pickup, similar in size to the Hilux or Tacoma but redesigned in favor of the larger Tundra.
The Small SU EV looks like an electric CH-R with dynamic styling, while the Crossover EV is slightly larger and more refined, signaling the possibility that Toyota will enter the C-segment SUV segment. Finally, a A mid-engined EV sports car with a two-seat cabin could become the future MR2.
Gallery of the future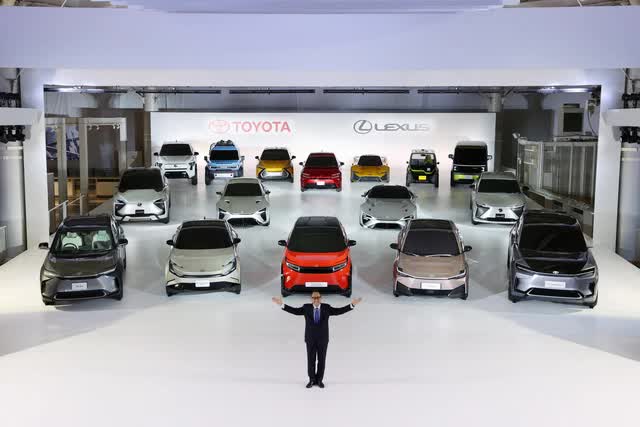 All of the above vehicles are part of Toyota and Lexus' goal of introducing 30 BEVs to the market by 2030 with global sales of 3.5 million units. By 2030, Lexus will have a full line of electric vehicles covering all segments with an annual sales target of 1 million electric vehicles. By 2035, Lexus sales will only be 100% EVs.
To achieve those goals, the Japanese company has pledged to invest 2 trillion yen ($17.6 billion) into battery production by 2030, 500 billion yen ($4.4 billion) more than that. previous notices.
Toyota will also invest in various options for "zero carbon" models including FCEVs and other clean energy vehicles. By 2035, both Toyota and Lexus will become "carbon neutral" car brands.
.