One of our Homo sapiens cousins, the Neanderthals, went extinct about 40,000 years ago. But their genes have not completely disappeared from the Earth.
Genetic evidence shows that before the extinction, Neanderthals co-existed with modern humans. A part of Homo Sapiens merged with Neanderthals and gave birth to hybrid offspring.
As a result, nearly half of the Neanderthal genome is still circulating today. These pieces of DNA are scattered throughout each of us (with the exception of the original Africans, whose ancestors had no contact with Neanderthals).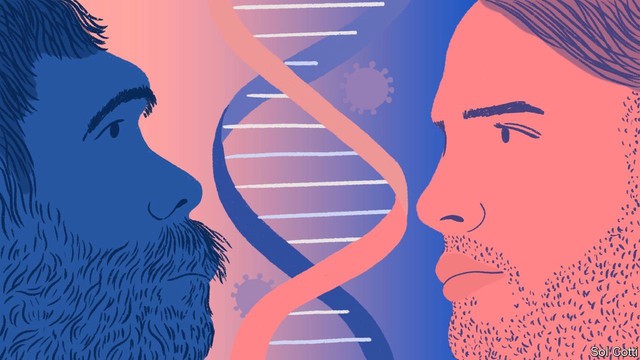 But Neanderthal DNA not only resides in our bodies, they also determine many traits, from fat metabolism efficiency to hair growth. Many studies show that Neanderthal DNA is involved in the immune system of Homo Sapiens and influences the risk of developing many diseases including lupus, Crohn's and diabetes.
Several recent scientific articles show that COVID-19 is also on this list. Accordingly, there are two pieces of DNA that many people inherit from Neanderthal ancestors, a good piece of DNA can help them resist COVID-19, and a bad piece of DNA makes them more susceptible to illness with severe symptoms and hospitalization. than.
Fortunately, a large proportion of the Vietnamese population was identified as having a good DNA fragment from Neanderthal ancestors. This genetic code that helped us fight off the SARS epidemic in 2003, now continues to help people who possess it reduce their risk of severe COVID-19 by 22%.
Bad haplotype on chromosome 3
The discovery was pointed out by researchers Hugo Zeberg and Svante Paabo at the Max Planck Institute for Evolutionary Anthropology in Leipzig. It was the world's pioneer in Neanderthal DNA studies.
In a paper first published in September in the journal Nature, Zeberg and Paabo describe a sequence of Neanderthal DNA known as a "haplotype," which could put its owners at increased risk of COVID-19 with severe symptoms compared to the general population.
Specifically, one copy of the haplotype (found on chromosome 3 of 46 human chromosomes) would double the risk of a COVID-19 patient being admitted to the intensive care unit (ICU). . Those unlucky enough to have two copies — one from their father, one from their mother — face an even higher risk.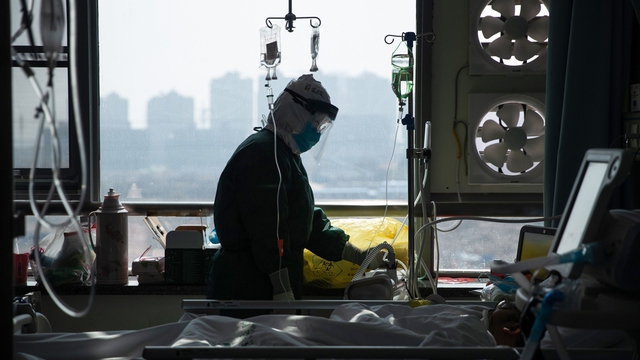 What this study specifically shows is that it could explain why in the early days of the pandemic, COVID-19 affected Western countries more than the East. That's because of the uneven genetic distribution of the haplotype.
Neanderthal gene sequences that confer severe risk of COVID-19 were most common in people of South Asian descent, with 63% of the population of Bangladesh carrying at least one bad haplotype copy. Among Europeans, the rate is about 16%. Bad haplotype clones are not very common in East Asia, while, as expected, it is almost completely absent in Africa.
Exactly how this bad haplotype causes effects in our bodies is something that scientists don't know yet. They just discovered a gene within it that encodes a protein that interacts with cellular receptors that the SARS-CoV-2 virus uses to invade and hijack our organelles in order to proliferate.
Haplotypes are also thought to be involved in the production of signaling proteins, called cytokines, that help regulate the immune system. An overly strong immune response is one of the mechanisms that make COVID-19 a deadly disease.
On the other hand, some cytokines protect against cholera. The researchers speculate that might be why this haplotype on chromosome 3 is common in Bangladesh and India, where cholera has long been a problem.
Finally, there is further evidence that even if evolution has promoted the emergence of the bad haplotype in some populations, evolution itself is working to eliminate it from others.
South Asians are increasingly possessing them, and East Asians are increasingly getting rid of them, Dr. Paabo said. "Difference in occurrence frequency [của haplotype này] The gap between South Asians and East Asians is so great that we cannot help but suspect that natural selection in the past was involved in this process.", he said.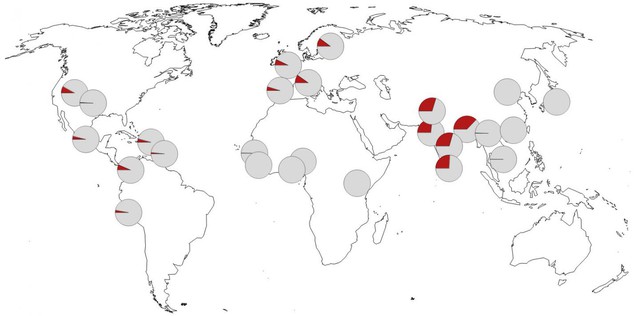 Good haplotype on chromosome 12
The second study, published this week in the Proceedings of the American Academy of Sciences, involves another Neanderthal haplotype. This haplotype is found on chromosome 12, but it protects the owner from COVID-19 infection with severe symptoms.
People with a good haplotype on their chromosome 12 can reduce their risk of being hospitalized with COVID-19 by 22%. The good news is that most populations worldwide, except sub-Saharan Africa, possess this haplotype.
Two to four Europeans and Asians in 10 carry a copy of it. In Vietnam, more than a quarter of the population possesses this anti-COVID-19 haplotype in the genome.
In this second study, the scientists learned more about how the good haplotype works than the bad haplotype. That's because they noticed it before discovering that this haplotype is of Neanderthal origin.
Haplotype on chromosome 12 inhibits the spread of viral RNA. Previously, studies showed that it was this haplotype that protected its owners from hepatitis C virus, West Nile virus, and 2003 SARS virus. COVID-19 is caused by the SARS-CoV-2 virus, which is also the an RNA virus strain, so it is also suppressed by the haplotype on chromosome 12.
In 2005, a group of scientists from Bach Mai Hospital and the Central Institute of Hygiene and Epidemiology also analyzed the effect of haplotype on patients infected with SARS virus and found that it seems to have antiviral ability.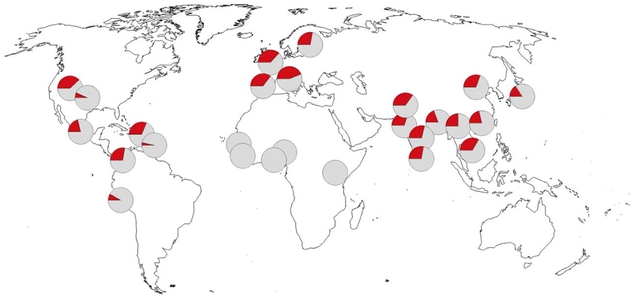 Hugo Zeberg and Svante Paabo hope that their work can now help shed light on why certain countries and certain populations within countries seem to be more affected by COVID-19. other countries. For example, they show that the COVID-19 wave has affected people at nearly twice the rate of the general population.
But using DNA alone to predict the effects of an epidemic is also difficult. That's because a multitude of other factors can influence an individual's risk for COVID-19, including age, obesity, and gender.
Comparisons between countries are also complicated by undetermined differences and the difficulty of making precise counts, especially in poor countries. For instance, despite the prevalence of the bad haplotype, the official death rate from COVID-19 in Bangladesh is only 5.1 per 100,000, one order of magnitude lower than the countries where this haplotype occurs with a rare incidence. much more.
That doesn't mean, however, that looking at fragments of DNA like those of the Neanthalders is pointless. They are still useful in many cases, especially if COVID-19 becomes an endemic disease in the future, where cheap gene sequencing could help doctors assess which patients are potentially susceptible. worst benefit from it.
Understanding the mechanism by which genes determine resistance or susceptibility to COVID-19 could also help with drug discovery and selection. And history shows that SARS-CoV-2 will not be the last corona virus strain to infect humanity.
If there are indeed some populations that are more vulnerable to this virus, knowing it in advance through their DNA could be valuable knowledge that will help us better prepare for new pandemics.
Consult the Economist, PNAS

https://genk.vn/hon-1-4-dan-so-viet-nam-so-huu-dna-cua-nguoi-neanderthal-co-tac-dung-chong-covid-19-2021122165750284.chn
.