At the seminar "Cashless Farmers' Day" jointly organized by the Central Committee of the Vietnam Farmers' Association and the State Bank of Vietnam this morning (December 1), Deputy Governor of the State Bank Pham Tien Dung said: Recently, it has licensed for 3 telecommunications carriers including Viettel, VNPT and Mobiphone to deploy Mobile Money service. This is one of the solutions to promote non-cash payments in rural and remote areas.
Mobile money, also known as mobile money, is understood as a form of payment made with or through a mobile device and operates according to the financial regulations of each country. Instead of paying by cash, check or credit card, consumers can use their mobile phone accounts to pay for everyday services.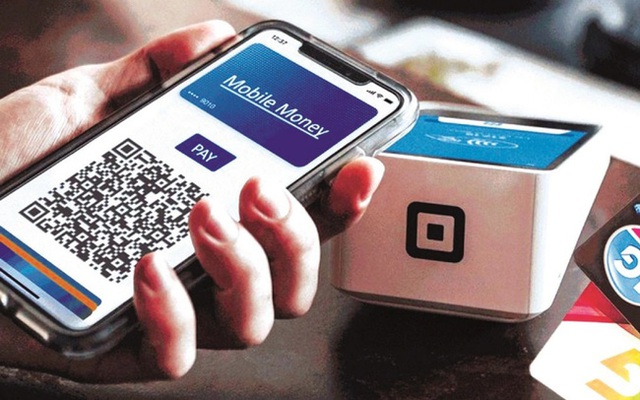 In Vietnam, the form of payment via telecommunication accounts (mobile money) was proposed by the Ministry of Information and Communications about 2 years ago and has been approved by the Government to pilot payment for goods of small value. telecommunications officer.
Unlike e-wallets, users do not need to have a bank account, do not need to use a Smartphone or have an Internet connection to perform money transfer and payment services. Customers can make transfers, receive money, make payments anytime, anywhere through mobile waves. Therefore, Mobile Money is expected to create a breakthrough in the development of non-cash payments in remote areas where many people do not have a bank account and have limited access to technology.
It is known that Mobile Money transaction limit is not more than 10 million VND/month/account for total transactions. Only registered mobile subscribers can open a Mobile Money account, so there is no need to worry about a junk SIM.
Mobile Money is still a new concept for most people today and many people also ask about the safety and security of this product.
At the "Cashless Farmers' Day" Workshop, a farmer questioned whether Mobile Money is safe for users. If you lose your phone, you will lose your money.
Answering this question, Mr. Nguyen Dang Thang – Representative of VNPT affirmed, Mobile Money is very safe for users. Because telecommunications units licensed to pilot provide this service must go through a very strict appraisal process by 3 ministries: the State Bank, the Ministry of Information and Communications, the Ministry of Public Security on all professional issues, systems, information security, service operation when providing payment services. Technical solutions must be regulated and certified for safety.
According to Mr. Thang, using a Mobile Money account has 2 authentication layers including password and authentication via OTP or Smart OTP.
Unlike other forms of electronic payment that require a Smartphone and Internet, customers without a Smartphone can still use Mobile Money to make payments via SMS. The payment is simple, fast and does not need the Internet, which is very suitable in remote areas.
Currently, to encourage users, carriers are also applying free and promotional offers. For example, all payments for public services are free, creating a habit of not using cash for people in the immediate future.
.