The design is unmatched, you can see the difference as soon as you see it
When picking up a smartphone to listen to a call, what will be the factors that make other people pay attention to it? It is the outer shell. That is further proven when recently the information of the "mid-range super phone" realme 9 Pro series has been leaked, which has quickly attracted curiosity thanks to its appearance and 2 color versions Sunrise blue – Lam Hung Dong. , Aurora green – Extremely different Green Aurora.
Inspired by the unique reflective light, the back of the 9 Pro series duo is designed with a continuously moving tri-color variant that combines thin, flat edges with a curved back. Realme named this unique design "Light Shift Design", which helps the latest generation smartphone to immediately attract young users at first sight. Not stopping there, with the Sunrise Blue – Blue Dawn version, the back of the device can turn from blue to red in just a few seconds when exposed to the sun. With realme's "shot" opening the mid-range segment this year, color change will certainly be the leading design trend of smartphones in 2022.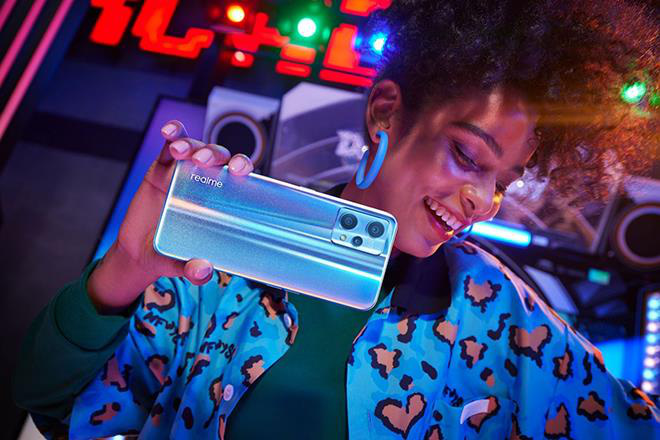 The trendy appearance helps the realme 9 Pro series soldiers "eat points" at first sight for users.
Flagship features on mid-range products
Although it is a product line in the mid-range segment, the realme 9 Pro series is favored with high-end cameras that are no less than high-end products. If the highlight of the realme 9 Pro is the cluster of 3 main cameras: 64MP wide angle, 8MP ultra wide angle and 2MP macro, combined with Street Mode 2.0 for sharp image quality, the "brother" 9 Pro + has a "slight" part. is the first product in the segment to use the IMX766 sensor that supports OIS optical stabilization from Sony. This is a feature that no other competitor has achieved.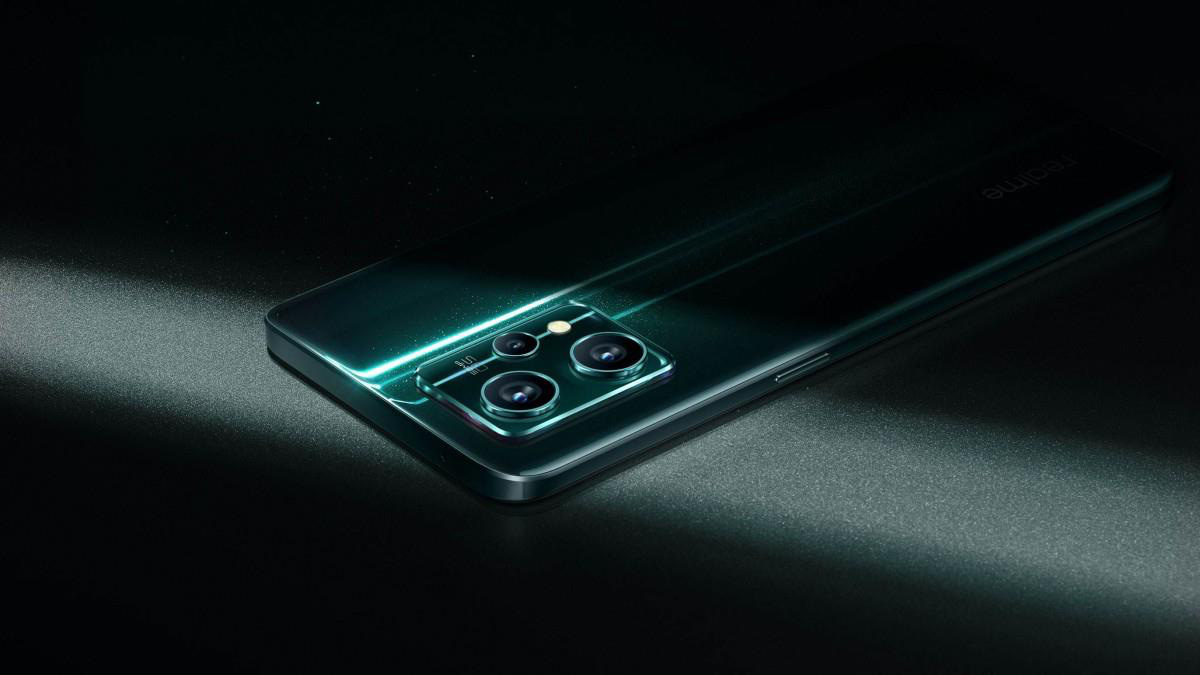 As a mid-range device, the realme 9 Pro series possesses advanced features from design, camera to performance that make other competitors wary.
The 50-megapixel resolution with f/1.9 aperture provides optical image stabilization, delivering outstanding image quality and minimal noise for each photo or movie, even when shooting in extreme conditions. low light, night shot or exposure. It is this strong cooperation that has brought a professional shooting experience no less than high-end phones, although the price range of realme 9 Pro + is very reasonable for young users.
Besides, promoting the strength of being the leading smartphone in terms of performance in the segment, realme equips 9 Pro with a modern Qualcomm Snapdragon 695 5G processor with expandable RAM capacity of up to 13GB, while 9 Pro + or more become one of the first smartphones to own a processor that delivers outstanding performance in the mid-range segment with a benchmark of more than 500.00 points MediaTek Dimensity 920 5G. In addition to the sleek back design, 90Hz Super AMOLED screen and dual speakers for true Dolby Atmos sound, the company promises that its "baby" will help optimize the audiovisual experience beyond expectations for all technology beliefs. for high-end mid-range smartphones. Despite possessing outstanding advantages, according to unofficial information, realme 9 Pro and 9 Pro + will have a selling price of less than VND 8 million and VND 10 million, respectively, which will definitely be a "remarkable competitor" in Vietnam. mid-range market when it hits the shelves.
As a brand that affirms its leading position in bringing modern lifestyle technology devices with high-end specifications, quality and designs that match the trends and pockets of young users, realme continues continues to "fever" the game when launching more C35 product lines. Not only focusing on the appearance with a trendy square design that is quite beautiful, the device is also integrated with a series of features such as a 50MP sensor camera, UNISOC T616 chipset and a huge battery of up to 5,000mAh. The arrival of realme C35 will complement the brand's comprehensive product range this year at an extremely attractive price, although it has not been officially revealed.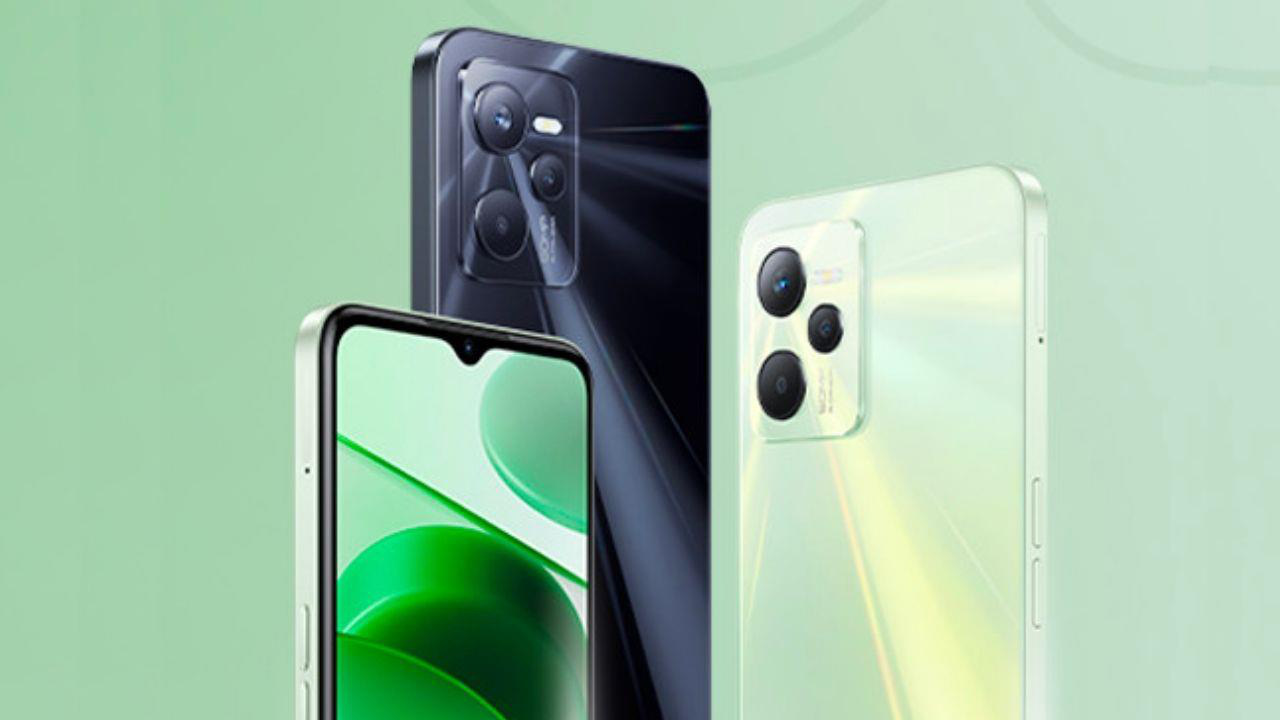 C35 is the next "strategic card" that realme brings to the game this year in the mid-range mobile segment.
With high-end features and trendy looks, realme is considered to be born to serve fashion lovers and keep up with trends, with reasonable prices, the 9 Pro series duo with C35 will be the next generation of smartphones that will receive the favor of many users in the near future. Let's look forward to the official launch of 9 Pro series on March 2 and C35 on March 6!

https://genk.vn/ro-ri-gia-ban-loat-smartphone-moi-nhat-cua-realme-gia-tam-trung-nhung-tinh-nang-thiet-ke-dinh-khong-kem- design-bi-cao-cap-20220224200717954.chn