Microsoft's Office suite is one of the most pirated software because many people want to use it but don't want to spend money to buy it. It seems that Microsoft is quite "psychological", they know this and are launching a promotion specifically for this "special" audience, encouraging them to go down the right path and buy Office licenses.
According to gHacks, some users of a pirated version of Office can buy Microsoft 365 Personal or Family (formerly Office 365) at a 50% discount. Screenshot of a user's pirated version of Excel showing the banner "Up to 50% off. For a limited time, save up to 50% on genuine Microsoft 365 subscriptions."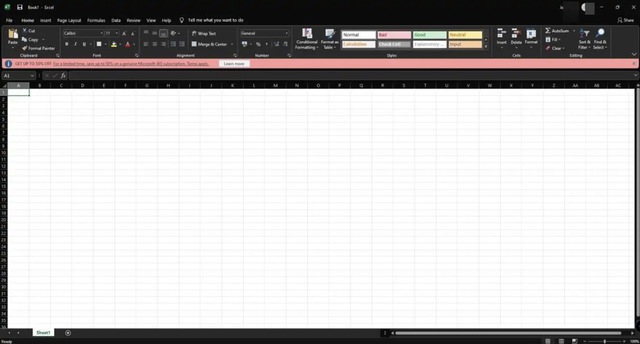 Clicking on this banner will open a website about Microsoft piracy and will also talk about the dangers of using unlicensed software, and there is a button to buy a Microsoft 365 subscription for 50% off depending on your preferences. according to customers.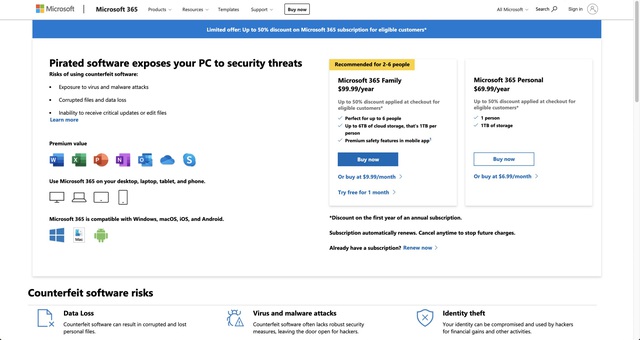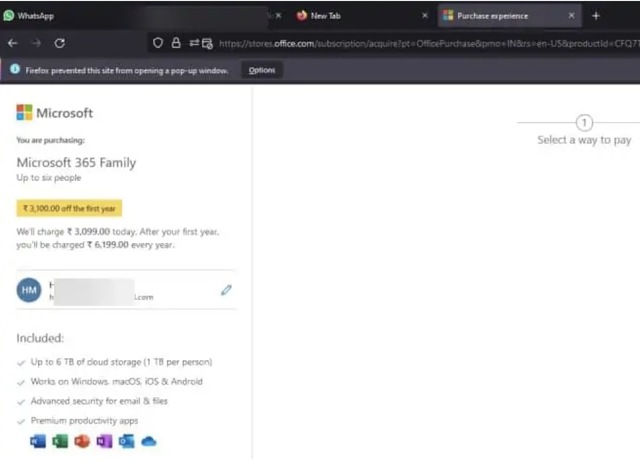 According to gHacks, this link is not available to anyone using copyrighted software, and it is possible that your account has been linked to genuine software causing the link to not work.
Reference: WindowsCentral
.