The Marvel Cinematic Universe (MCU) has undergone 14 years of development, with 27 movies and 6 TV projects. However, Marvel Studios still doesn't seem to intend to stop expanding its universe for at least the next 10 years.
At the recent CinemaCon event, president Kevin Feige confirmed that he and his associates have planned for the MCU until 2032. However, he did not disclose specifically how he will divide this 10-year period into how many times. many stages (MCU is currently in phase 4), and it is not ruled out that Marvel will remove that traditional structure, continuing to make movies without breaking them into Phases.
Over the next decade, the MCU will continue to introduce more new superheroes to the mass audience, while continuing to exploit or perfect the stories of old superheroes. This is also considered the time for them to complete the transition from the Infinity Saga series (the first 3 Phases) to a new generation of characters.
Previously, Kevin Feige had only detailed plans until 2023, with the "closing" work Ant-Man and the Wasp: Quantumania, scheduled to be released on July 28 next year. However, Marvel fans understand that this studio is still cherishing a lot of projects that they have not been able to set a specific broadcast schedule.
On the screen, we have a series of highly anticipated series such as Ironheart, Armor Wars, and especially Secret Invasion or Loki season 2. Meanwhile, the movie segment is equally exciting with Captain America 4, as Captain America belongs to Sam Wilson after the events of The Falcon & the Winter Soldier, Blade, Fantastic Four reboot, Spider-Man 4, Doctor Strange 3, Black Panther 3 or Deadpool 3. All are projects. The project has been confirmed, but there is no official release date yet.
Besides, don't forget that Marvel Studios currently owns too many new superheroes after Disney acquired Fox in 2019, especially the X-Men mutant group. And they have yet to exploit any of those characters. So Kevin Feige's 10-year plan is perfectly reasonable and well-founded.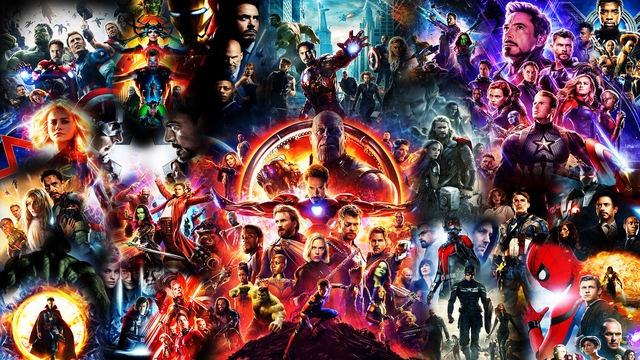 However, the surprising thing is that the President of Marvel Studios decided to reveal this plan to the entire world audience. The reason is because before that, he himself admitted that going public about future projects could negatively affect the MCU. It can make fans focus more on what's to come, instead of focusing on the current storyline. In addition, once the detailed plan is public, it is difficult for them to flexibly edit their ideas.
So far, Marvel Studios has often improvised, observing the audience's reactions, and combining with previous ideas to decide on the next projects. Even the selection of the Russo brothers as directors for Infinity War and Endgame came only after the success of Captain America: Civil War, rather than being planned many years ago.
Perhaps the huge success of Infinity War has caused Marvel Studios to change their thinking and approach, and also raise their ambitions. Again and again, with an ever-expanding cinematic universe, detailed planning for such a very long period of time can help them build a more reasonable, logical and less frequent storyline. more contradictory.
According to ScreenRant

https://genk.vn/marvel-studios-xac-nhan-da-len-ke-hoach-10-nam-tiep-theo-cho-mcu-20220428132251076.chn