Charli D'Amelio, who started posting videos of herself jumping on TikTok in 2019, brought in $17.5 million last year, according to Forbes. Recently, she entered the top of the highest earning TikTokers in 2021. With 133 million followers on the platform, D'Amelio has made a fortune from representing clothing brands, advertising products and content. other content on TikTok.
Meanwhile, the average CEO salary at companies in the S&P 500 is $13.4 million in 2020, according to the WSJ analysis. The metrics for CEO pay and bonuses include stock and options bonuses, which typically make up the bulk of their compensation, along with annual salaries and bonuses, and a few other benefits in retirement. So far, CEO compensation figures for 2021 have not been fully disclosed.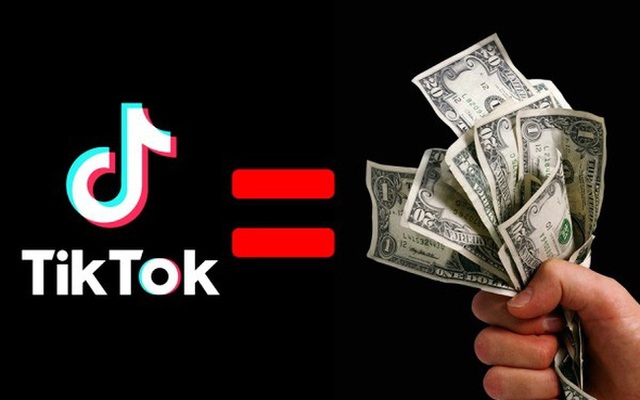 D'Amelio's earnings are much higher than that of CEOs of large listed companies, such as Darren Woods of Exxon Mobil ($15.6 million in 2020), Kevin Johnson of Starbucks ($14.7 million). , Ed Bastian of Delta Air Lines ($13.1 million) and Chris Kempczinski of McDonald's ($10.8 million).
Dixie D'Amelio – Charli's older sister, has about 60 million followers on TikTok. However, she is still the 2nd highest earner on this platform with 10 million USD. That's on par with Southwest Airlines CEO Gary Kelly's salary.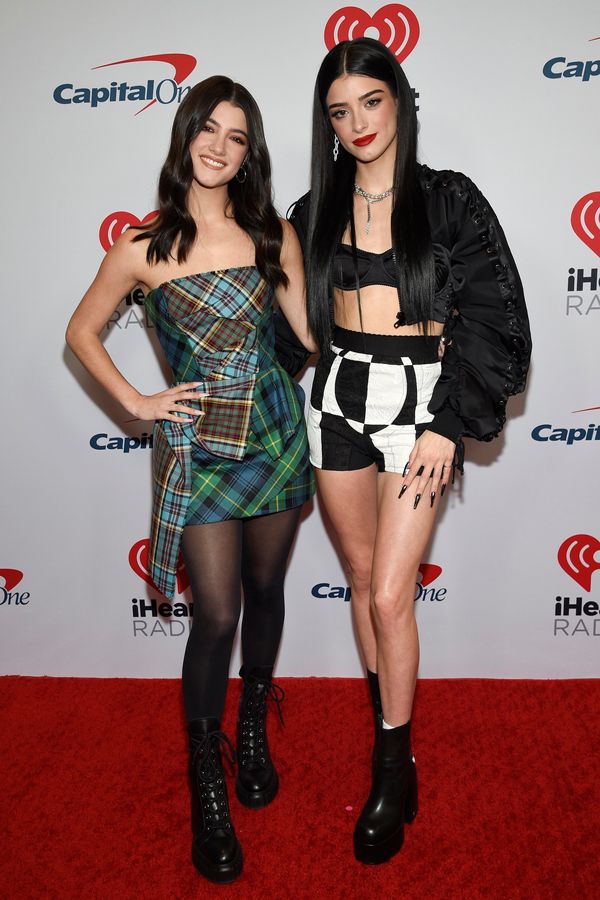 Charli D'Amelio (left) Dixie D'Amelio.
"They're really building a business empire," said Mae Karwowski, CEO and founder of an influencer advertising agency. Many of the top TikTok influencers own new companies, launch brands, and diversify their income streams, she noted.
But, of course, some CEOs of S&P 500 companies still make more than that. Robert Kotick – who runs the video game studio Activision-Blizzard, made nearly $155 million in 2020. Apple's Tim Cook earned nearly $99 million in the September 25th ending. The CEOs of some small companies are paid even more than that.
The amount of money that TikTokers earn has skyrocketed with the rapid growth of this application. According to Forbes data, 7 of the top earners on TikTok pocketed $55.5 million last year, a 200% increase year-over-year. Last year, the company said it had more than 1 billion monthly users.
Currently, policymakers around the world keep a close eye on TikTok and rival companies like Instagram on data privacy issues. The negative psychological effects on young people that these platforms can have is another risk. The WSJ recently conducted an investigation showing that TikTok's algorithms may be attracting people and driving minors to sexual and drug content.
However, brands cannot pass up the opportunity to make money from top TikTok stars. The people who make the most money get rich from advertising, product links and other transactions outside the application.
Krishna Subramanian, CEO and co-founder of social media company Captiv8, said: "Social media stars share with their followers their daily lives, updates on breakups, victories and defeats. Followers are very interested in these content and tend to buy or do the things they recommend."
Dunkin' realized this mentality in 2020 when it named the drink after Charli D'Amelio. Scott Murphy, the company's president, said last October about "The Charli": "This drink is simply cold beer with caramel and milk. We used the product we already had, renamed it after the name. her and promote it to appeal to younger users."
Even Charlie is making the leap from TikTok to television. She and her family starred in the reality show "The D'Amelio Show". In addition, the two sisters signed an agreement in May with Hollister to launch the clothing brand Social Tourist.
Another successful TikTok creator is Addison Rae. Last year, she earned $8.5 million, according to Forbes. Her income is slightly higher than W. Craig Jelinek – CEO of Costco. Last year, Rae starred in Netflix's "He's All That," expanded her Item Beauty makeup business and appeared in commercials for fashion brand American Eagle Outfitters.
However, despite their huge income, they are still far from another "legend" influencer. Forbes named Kylie Jenner the highest-paid celebrity of 2020, bringing in $590 million, mainly from selling a stake in the cosmetics brand to Coty.
Ye – rapper renamed from Kanye West, came in second with $170 million, thanks to a clothing design contract with Gap and a shoe design contract with Adidas.
Forbes said that this list only includes famous TikTokers from this application, so Jenner is not on the list. In addition, the rankings also do not include actors, musicians and other stars with TikTok accounts.
.