Australian scientists have developed a new device to help them track magpies, but these clever birds perform a behavior that astounds them.
According to research published in the journal Australian Field Ornithology, a trial by scientists didn't go as planned, but it did lead to other unexpected results.
A small group of Australian magpie (Cracticus tibicen) after being fitted with strap-on tracking devices decided they didn't like it and started removing the devices.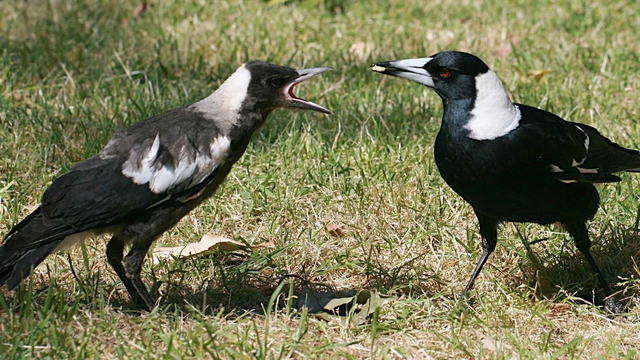 What surprised the scientists was that these birds helped each other disassemble the devices, "it's a latent sign of altruism and strong evidence of problem-solving among these highly intelligent and social creatures."said the research team.
Scientists call this "rescue behaviour". For humans, this behavior occurs when one person attempts to rescue another individual in distress without apparent direct benefit to the rescuer.
This behavior is common in highly social species such as ants, but it has also been observed in the Seychelles warbler, which are known to release each other from plant seeds that stick to humans. The case of rescue behavior in an Australian magpie is the first recorded.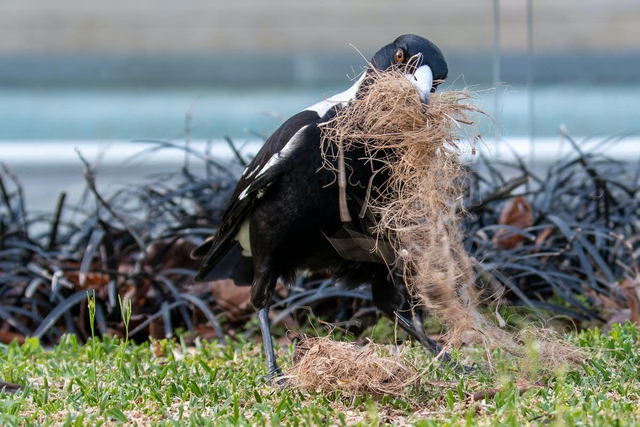 The initial aim of the experiment was to learn more about the social behaviors and activities of magpies, such as how far they fly each day and how their social behavior is influenced by gender, age and rank in the community.
The second purpose of the study was to test the newly developed trackers, but before they could do anything the birds took them off. "The birds have passed us by." Dominique Potvin, an ornithologist at the University of the Sunshine Coast in Queensland, Australia.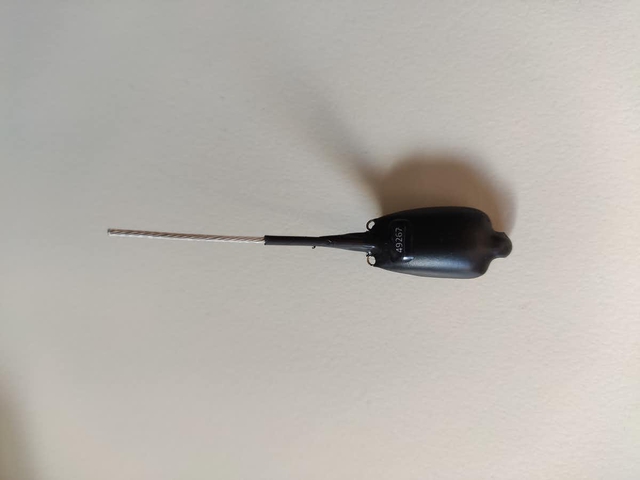 Most trackers are too large for use with small to medium-sized birds, and small trackers are often limited in terms of data storage capacity, battery life, and capacity. reusability.
The new tracker, which weighs less than 1 gram, is designed to overcome these problems. Attached to a strap around the bird's body, the device can charge wirelessly, transmit data wirelessly, and detach using magnets, meaning scientists don't have to find a way to recapture the bird once it's connected. end test. The team has trained the birds to find food at a number of designated locations, which they will attach magnets here to perform the above functions.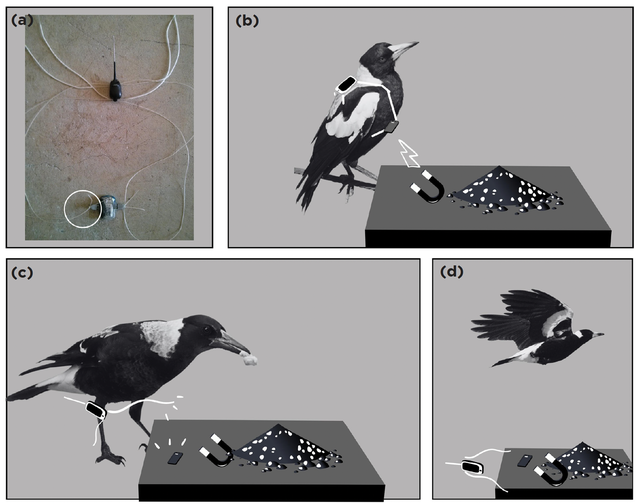 With 5 birds of all sizes to fit the device, the research team "I'm excited about this design, as it opens up a lot of possibilities for efficiency and allows for a lot of data to be collected," Potvin wrote.
But things started to fall apart, quite literally. Within 10 minutes of attaching the fifth and final tracker, an adult female without a tracker, trying to remove the tracker from a smaller bird, finally succeeded.
This was repeated over the next hours, and by day three, the tracker was finally removed from a leading male.
To do this, the birds need to find a way to solve the problem. They need to check the strength of different parts of the rope with their beaks. The new device is very durable, except for the one location needed for the magnet to work.
Scientists aren't sure if the same bird removed all the ropes or if others came to help, but they said it was a sign of rescue behaviour. Potvin said that the birds "willing to help others and accept help."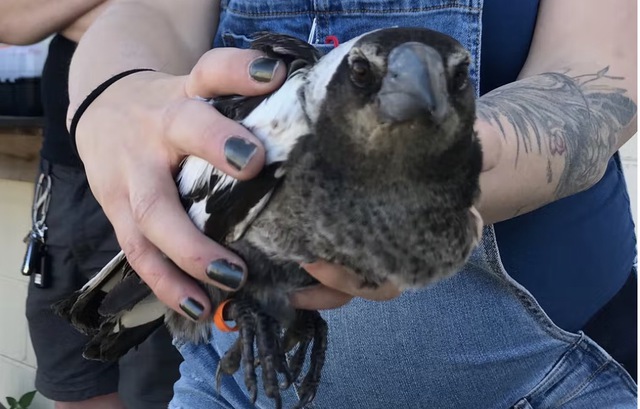 High intelligence and problem-solving abilities are often observed in social species. Collaboration in settings like these is great, as it increases a team member's chances of survival, and a team functions best when the members are healthy.
For magpies, which live in flocks with dozens of birds, these characteristics allow them to protect their common territory and raise their offspring together. It's possible that the trackers are considered parasites that need to be removed — something the researchers did not take into account when working on the project.
But sometimes when one door closes, another opens. Although the team didn't get the data they wanted, their experiment still yielded very interesting results and helped improve future devices.
Monitoring the magpie is vital to conservation efforts, as the bird is vulnerable to the increasing frequency and intensity of heat waves caused by climate change.
Reference: Gizmodo

https://genk.vn/nhung-con-chim-ac-la-giup-nhau-loai-bo-thiet-bi-theo-doi-khien-cac-nha-khoa-hoc-sung-sot-20220224132858896. chn