Not long ago, Gioacchino Gammino (61 years old) – the killer among the most wanted gangsters in Italy, was arrested in Galapagar, a town near Madrid (Spain). Here, Gammino changed his name to Manuel, got married, worked as a chef and owned a fruit and vegetable shop for many years.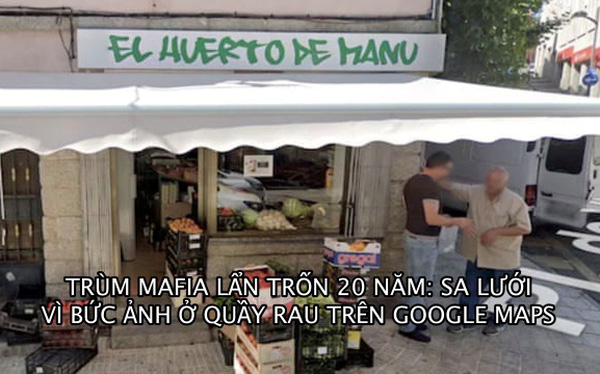 Before that, Italian police had carried out a number of investigations and an arrest warrant in Europe for this criminal was issued in 2014. The escapee was identified as being in Spain but thanks to Google Street View (Google's street view), his exact location was revealed.
Google Street View (accessible via Google Maps) captured the image of two men chatting outside a fruit and vegetable shop called El Huerto de Manu (or Manu's Garden) in Galapagar.
The police found one of the two to be very similar to Gammino, but the identity of the criminal was only confirmed when they discovered a nearby restaurant called La Cocina de Manu (Manu's Kitchen).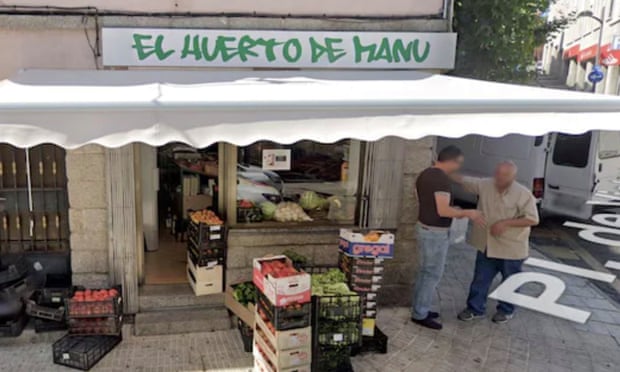 The photo helped the police locate Gammino (Image: Internet)
Later, police found another photo of the man they suspected to be Gammino, dressed as a chef on La Cocina de Manu's Facebook page. The scar on the left chin proves that it is Gammino.
Gammino was arrested on December 17, 2021, but the details surrounding his arrest did not come to light until reported on January 5 by La Repubblica newspaper.
The details of the incident were confirmed by Palermo prosecutor Francesco Lo Voi, who is in charge of the investigation. "Finding isn't as simple as spending a whole day looking at Google Maps to find a fugitive. Before that, we'd conducted various investigations over a long period of time. They led to Spain. On the way. In the right direction, thanks to Google Maps, we can catch criminals faster."
After 20 years in hiding, Gammino thought he had cut all ties with Sicily (which is considered the "mafia mecca" of Italy). When he was arrested, he was still surprised and told the police: "How did you find me? I haven't even called my family in 10 years."
Gammino comes from a mafia clan in Agrigento, Sicily. They got into a bloody feud with Cosa Nostra – Sicily's main mafia network, in the 1990s. Gammino was first arrested in 1984.
He is wanted for murder and other mafia-related crimes. The second time Gammino was arrested was in Barcelona in 1998. He later served a life sentence in Rome's Rebibbia prison. However, in 2002, Gammino managed to escape during a riot when a film crew came to record at the prison.
This is not the first time a mafia criminal has escaped from prison with the help of the Internet. In March last year, Mark Feren Claude Biart was arrested in the Caribbean after appearing in a cooking video on YouTube. Biart has been on the run since 2014, when Italian prosecutors ordered his arrest for cocaine trafficking in the Netherlands.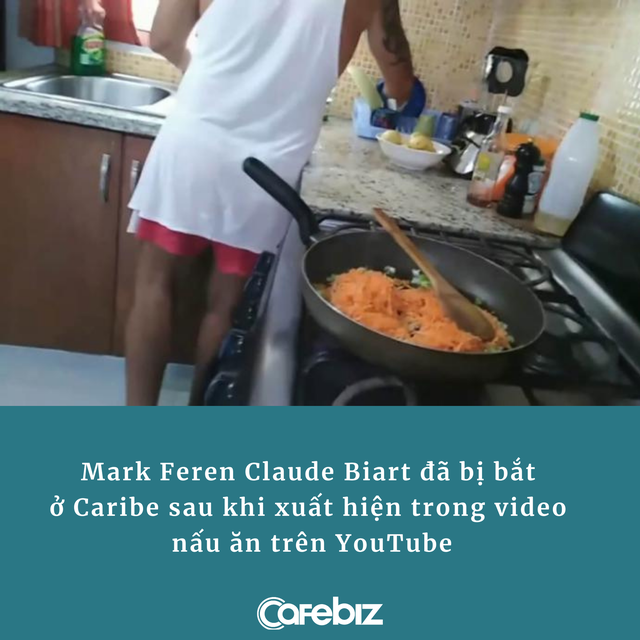 Until his arrest, Biart was living a peaceful life in the Italian community in Boca Chica, Dominican Republic. Although the YouTube videos showing off Biart's cooking skills are not visible, police say the distinctive tattoos on his body "betrayed" him.
In another case, in 2019, police arrested a robber of the Camorra mafia organization while he was eating pasta with two cats sitting next to him in an apartment on the outskirts of Naples.

https://cafebiz.vn/cong-nghe-di-vao-doi-song-trum-mafia-lan-tron-suot-20-nam-bi-bat-vi-1-buc-anh-tren-google- maps-20220106145225063.chn
.