If you are looking to buy a quality security camera, check out this newly launched product. The camera, called CUVO, is the product of a startup of the same name and is manufactured by Pavana company in Vietnam.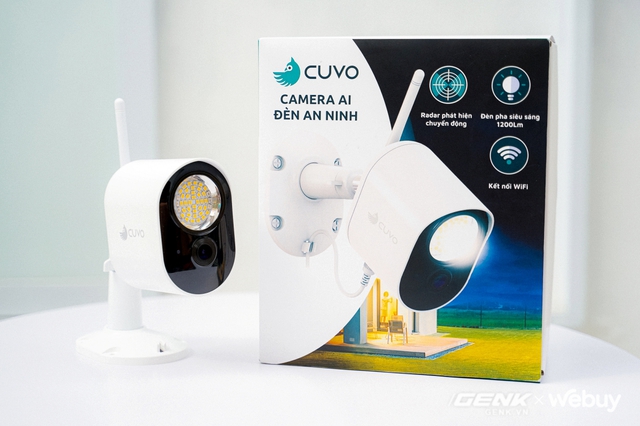 At first glance, the CUVO security camera looks nothing special. However, the product integrates quite a few notable advantages inside. To be precise, the features included in the AI ​​CUVO security camera include:
FullHD 1080p video resolution
146 degree horizontal viewing angle, 16:9 . aspect ratio
Built-in microphone, speakerphone and siren 110dB
Ultra-sensitive radar motion sensor, range 8-10m
Connect Wifi, Bluetooth LE
IP56 dust and water resistant, can withstand heavy rain
Infrared night light
1200lm white LED, covering up to 50m2
Control app for Android and iOS phones
Free video storage for 1 day, you can buy a package to increase storage time
Simple installation, easy connection
The camera is quite simple to install. Included in the box is a set of brackets, screws, etc. to be mounted on the wall. The power cord can be extended by 6 meters with the included extension cord with purchase.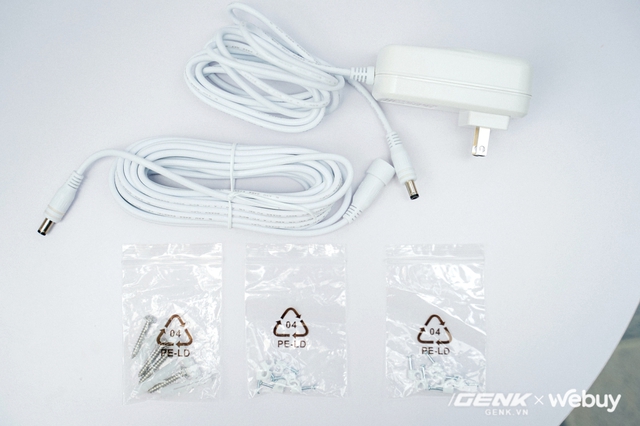 After connecting the source, the second step is to download the app to your phone and log in. Next is to hold down the button on the back of the camera and then transfer Wifi data from the phone. You can then go into the app to view the video feed and other camera settings right away.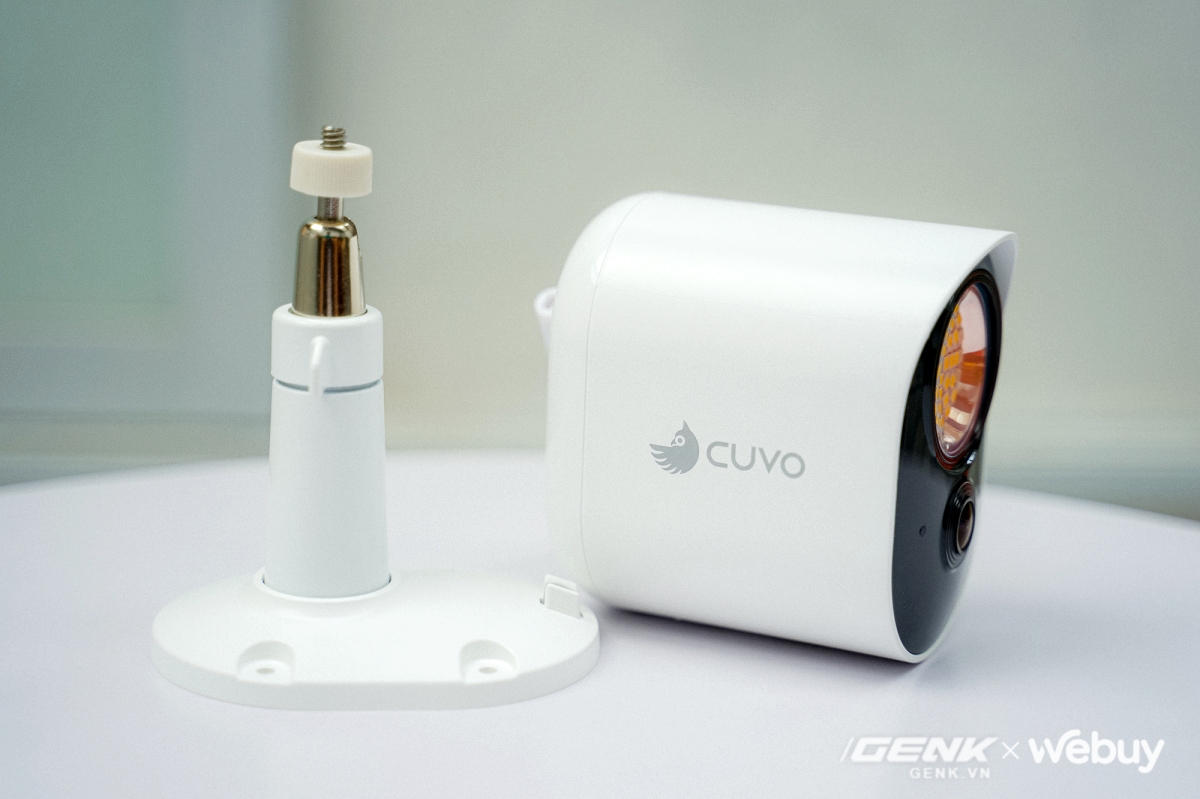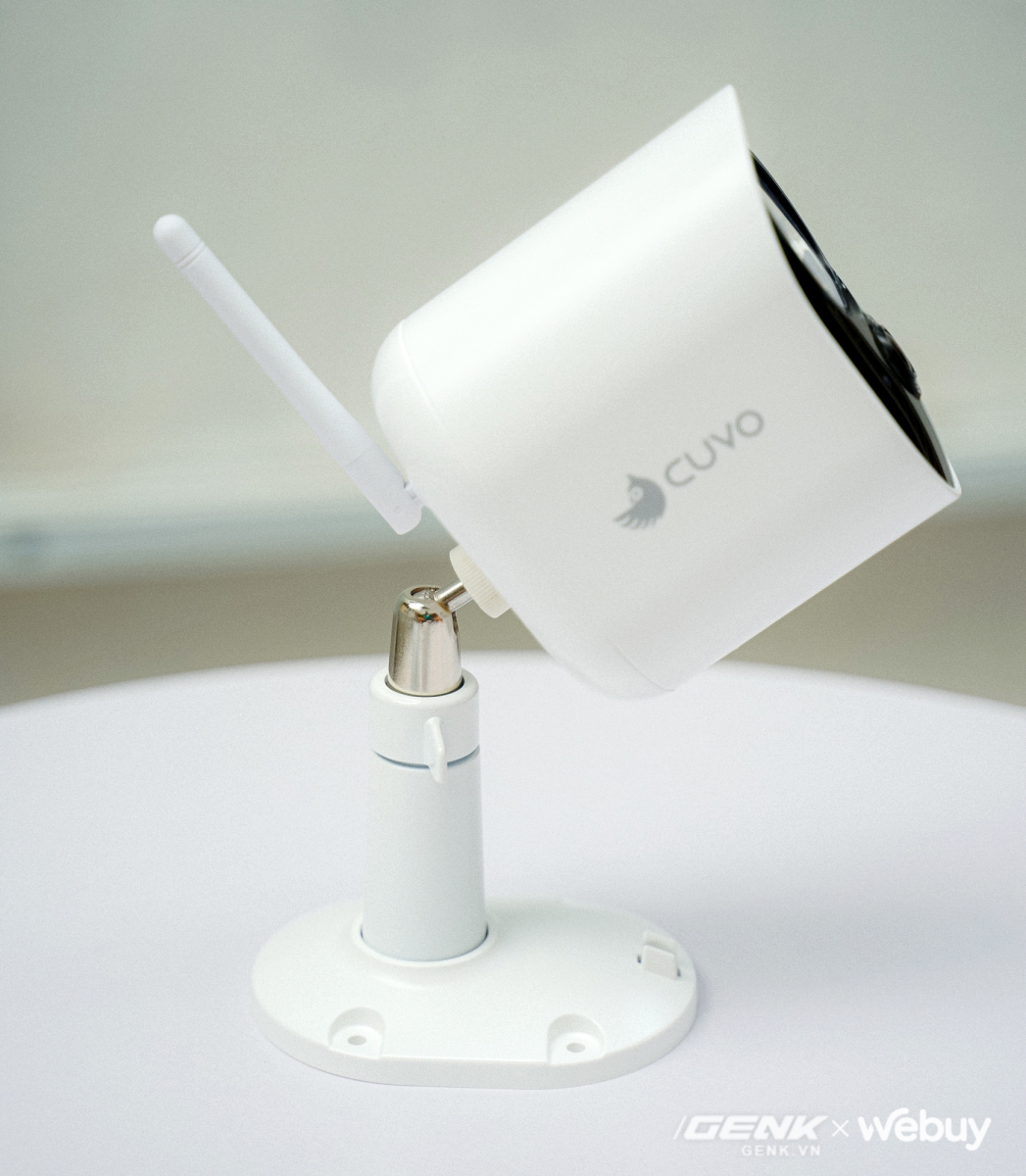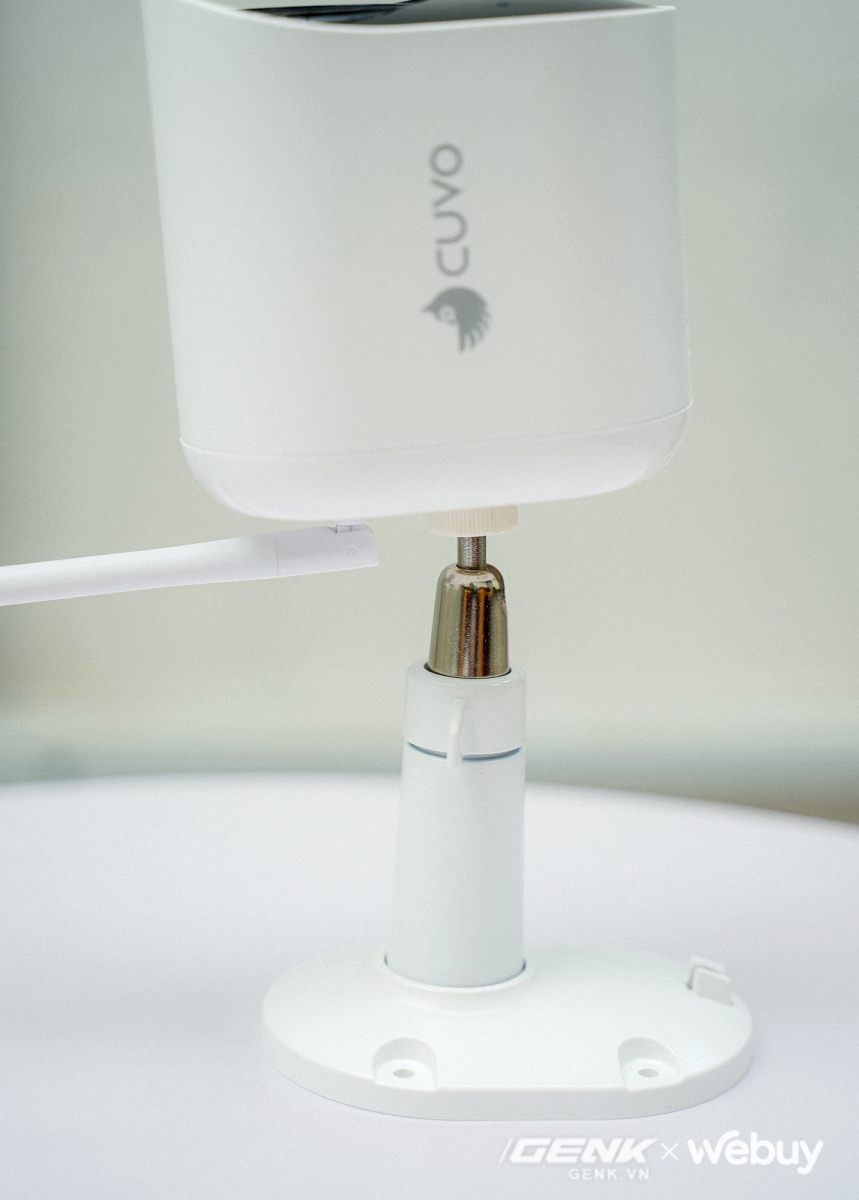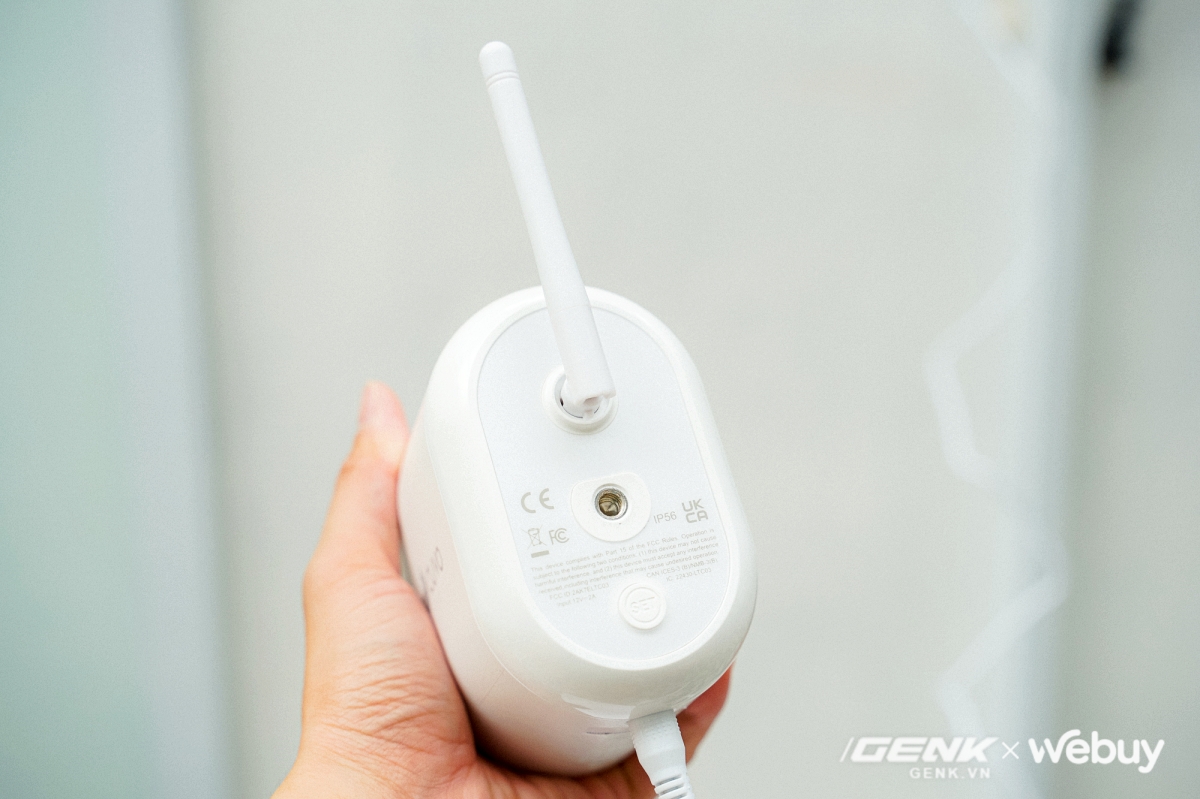 Components can be easily disassembled, if used you need to take measures to protect the camera from theft.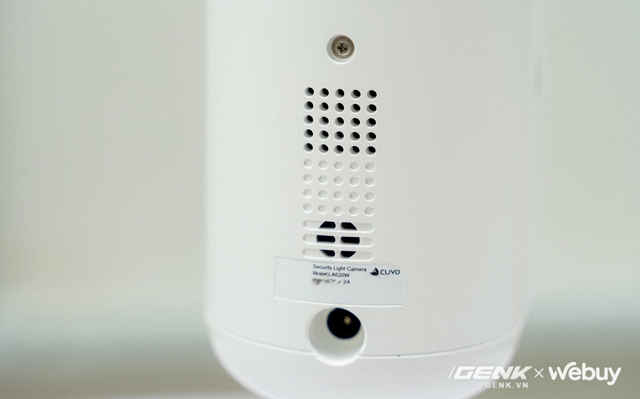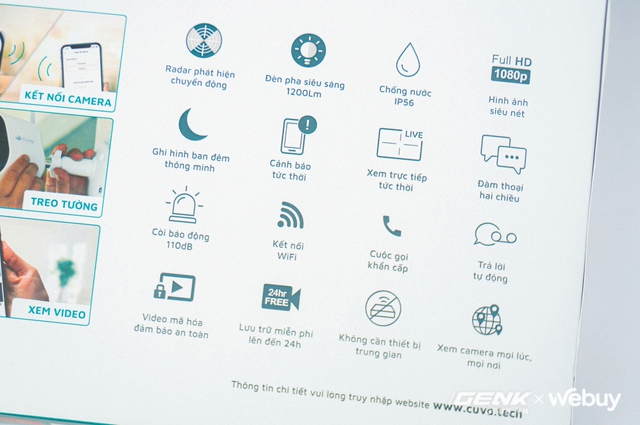 Slightly compressed images, diverse features
With security cameras that use memory cards, you will be able to download the original video with quite good quality. CUVO camera only saves video on the server (of Amazon), so the compression is quite high, the image is somewhat broken and blurry than usual. Hopefully this problem will be improved in future updates, or at least the company will "unlock" higher quality images with less compression with paid plans.
Test video with AI CUVO security camera in different lighting conditions.
In return, the camera has many features that other products do not have, such as built-in LED lights, brightness up to 1200 lumens, wide coverage and increased visibility in the dark. Besides, the camera also has an infrared light to shoot clearly at night.
The best feature is the intelligent motion detection radar with wide coverage. According to the advertisement, the camera uses AI to distinguish people and objects, recognize the direction and speed of movement, is not affected by temperature and dirt, and can even penetrate some obstacles to detect bad guys. hiding somewhere.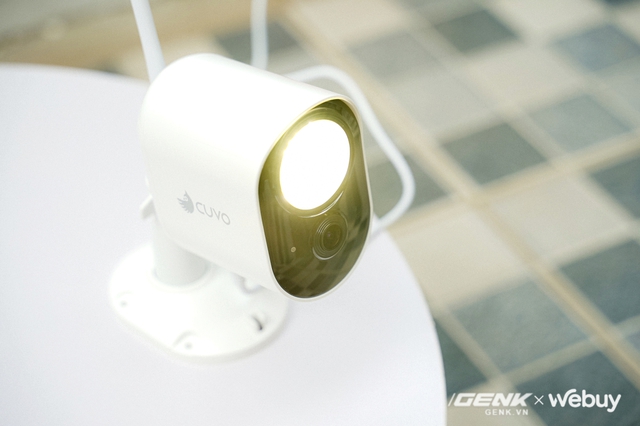 You can set the camera to automatically save a 10-second video before motion is detected, or open a siren with flashing LED lights to scare away bad guys. The speakerphone and microphone system, in addition to supporting 2-way conversation, also has built-in sentences in Vietnamese and … the dog barks quite well. In the near future, CUVO will integrate the ability to view video recorded from the camera on Google Nest Hub and Amazon Echo Show devices.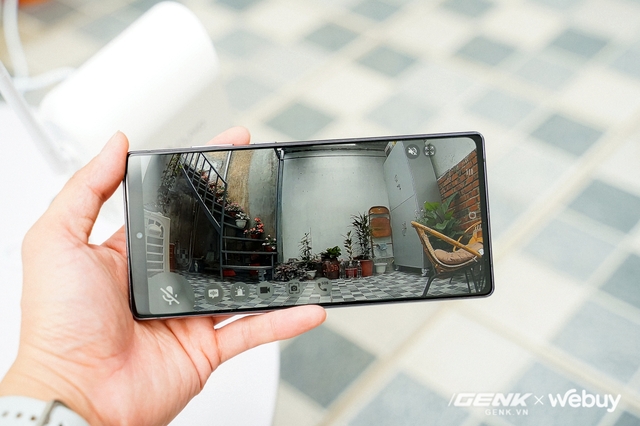 The camera control application is now available on the app stores. The interface is quite easy to get used to, full of control features, timers, light brightness settings…
The first and only security camera in Vietnam for free video hosting
Currently, just buying AI CUVO security camera, users will be able to save videos for free on the server for 24 hours and download 5 videos/photos to the device per month. According to CUVO, their product is the first and only security camera in Vietnam that allows saving videos for free.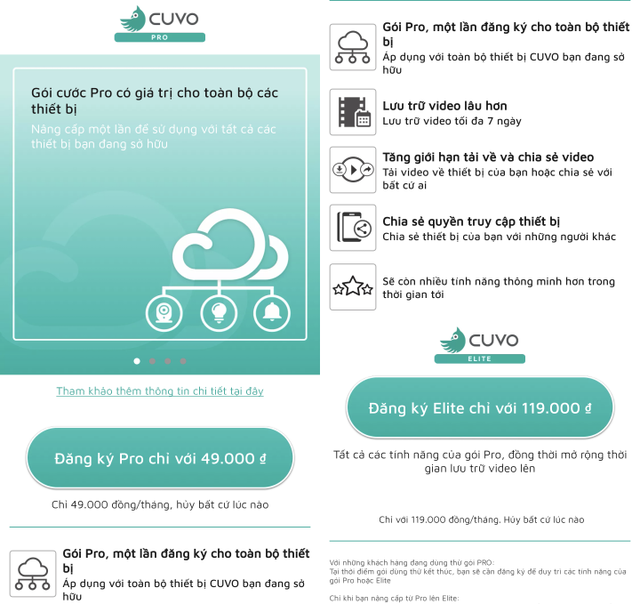 Paid packages are also quite cheap, only from 49k/month (up to 7 days) and 119k/month (maximum 90 days). Both of these packages extend camera management for 10 accounts and unlimited video/photo downloads per month.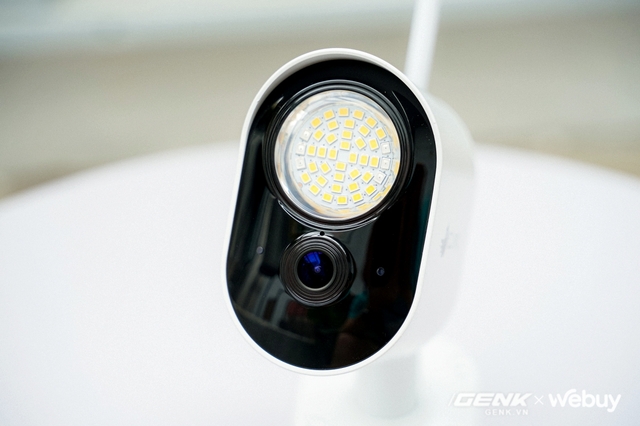 The official selling price of AI CUVO security camera is VND 3.99 million. If purchased early from now until the end of January 8, 2022, the product price will be reduced to 2.99 million VND and there are 3 different options with 3 separate gift sets: Bodyguard 247, Butler 247 and God Keeper.
If interested, you can see more information and order HERE.

https://genk.vn/dung-thu-camera-an-ninh-ai-cuvo-made-in-viet-nam-ket-hop-den-pha-va-coi-hu-luu-video-mien- phi-phat-hien-chuyen-dong-thong-minh-dat-som-giam-ngay-1-trieu-2022010621591117.chn
.