Food manufacturers are encouraging climate-conscious consumers to switch to plant-based alternatives and even exotic meats. grown in the laboratory to protect the common planet.
And British artificial meat development startup Primeval Foods has announced a project "artificial meat for rare animals such as lions, elephants, tigers and zebras". And the lion burger, tiger steak and zebra meat rice roll are among the products on sale.
Once the products have been approved for regulatory approval, Primeval Foods says Michelin-starred restaurants in London will be among the first to let guests sample their dishes. And larger expansion plans will even bring them to local supermarkets. The company also hopes that eventually its products will be widely available so that anyone can buy and actually reward them.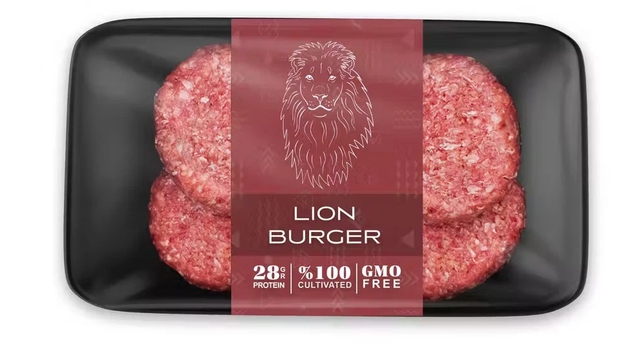 Farmed meat is a production method that allows companies to produce food from any animal species without slaughtering them. It is produced by direct culture of animal cells, allowing producers to reproduce the organoleptic and nutritional characteristics of conventional meat.
The idea behind this approach is to eliminate the need for livestock and farms to make food. This is considered an option to help conserve soil and water, conserve habitats, reduce greenhouse gas emissions, and prevent fecal pollution and overuse of antibiotics.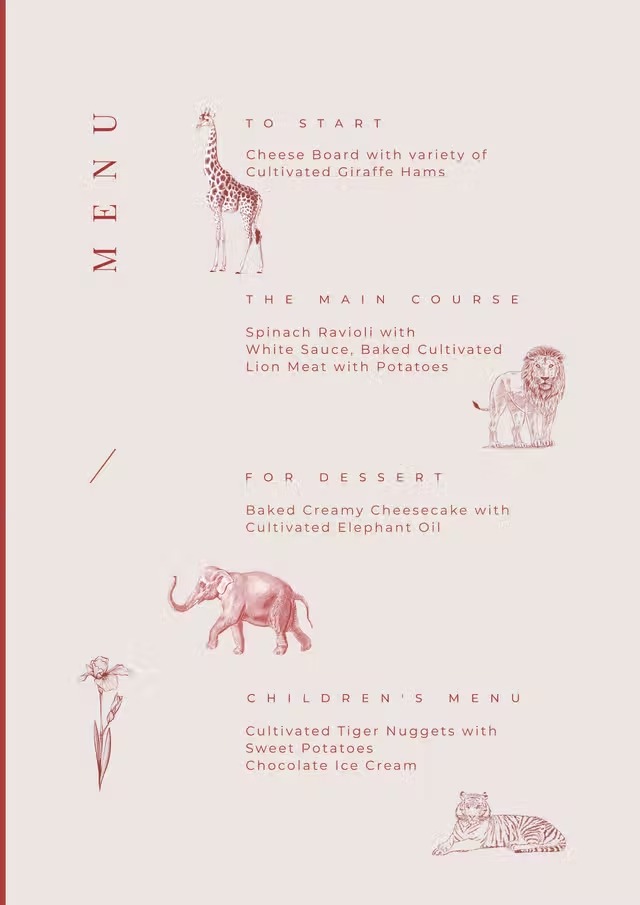 Since farmed meat is yet to be produced on an industrial scale, there are still many unanswered questions about its benefits in conserving the planet. But, scientists have come to accept that the overall environmental impact of farmed meat production is substantially lower than that of conventionally produced meat.
According to an environmental impact study, farmed meat production uses about 7-45% less energy than conventionally produced meat, in the European region. GHG emissions are also 78–96% lower, while land use is cut by up to 99% and water use is reduced by 82–96%.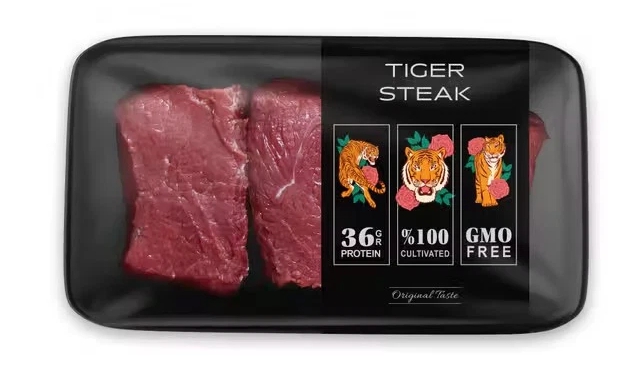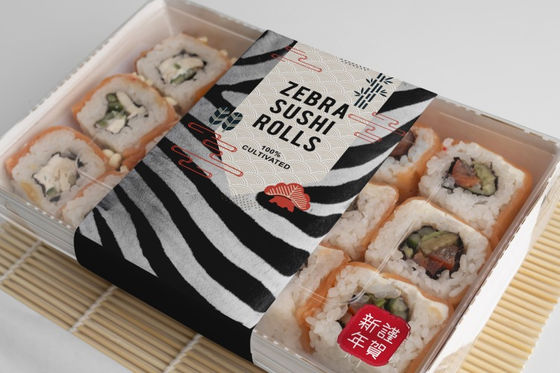 "People are constantly looking for ways to discover new foods, new restaurants, new culinary experiences, but traditional cuisines have reached their limit in meeting this need." Yilmaz Bora, managing partner of Ace Ventures, which backs Primeval Foods' project, said. "It has to go beyond the current beef, chicken and pork dishes, and we don't have to pay the price of nature."
"In the coming months we are planning to hold a tasting event in London with one of the exotic meats that are farmed, to give the world a taste of the 'next chapter of food'. What will it look like?" he added.
Refer independent

https://genk.vn/banh-mi-kep-thit-su-tu-bit-tet-ho-com-cuon-thit-ngua-van-day-se-la-thuc-pham-pho-bien- in-the-future-gan-20220425155513821.chn