Let's explore the outstanding features of LG Styler washing machine with Duong Ky!Advanced technology – Branded spa at home
Let's explore the outstanding features of the LG Styler washing machine with Duong Qi!

LG Styler owns TrueSteam steam technology, clothes are completely cleaned with pure steam without using chemicals. The special thing is in the mounting system, the mount will slide horizontally with a frequency of 200-250 times / minute, combined with warm steam to remove dirt, odors, wrinkles and bacteria. At the end of the washing process, the clothes will be dried, you can always use them without drying.
Spa modes for felt, wool, silk, fur coat, leather jacket… or Suit, shirt… are all pre-set. With this advanced technology, fabrics and textures on clothes will be kept like new, more durable. All in just 20 – 60 minutes without needing to bring to the service store.
Not only disinfecting clothes, the machine also has a mode of steaming blankets, pillows, teddy bears, protecting family health every day.
Unique, trendy design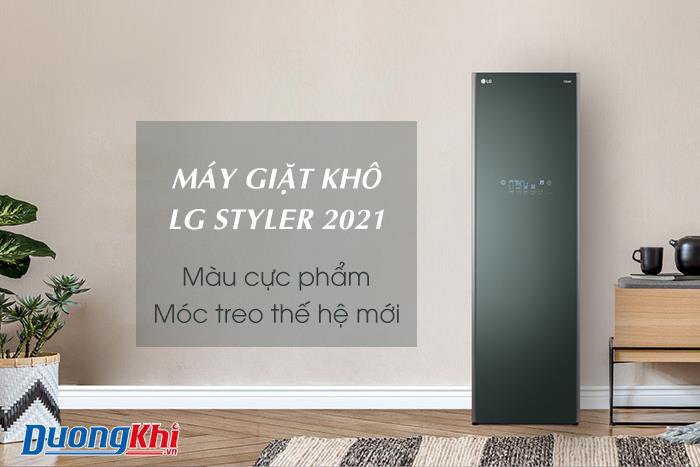 Unique design is a highlight not to be missed when it comes to LG Styler. The cabinet is luxuriously designed with high aesthetic standards, the front is made from tempered glass with many colors such as: crystal mirror, smoky blue, pearl white, champagne, earth pink… Beautiful overall, creating a unique – strange highlight for the house.
Owning a unique design, LG Styler will create a trendy highlight for the house. The machine works extremely quietly, does not make noise, does not need to install water pipes, so you can place it in many positions such as bedrooms, living rooms, dressing rooms, offices…
Washing machine but not the same as washing machine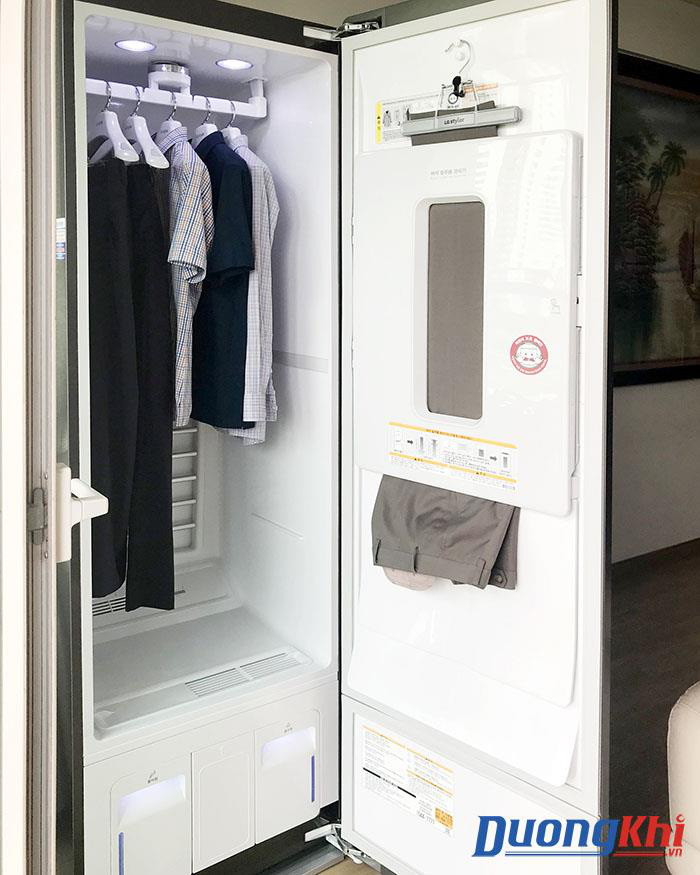 LG styler uses a completely different steam washing technology compared to the traditional drum washing machine. Accordingly, the water is heated and pushed up continuously, combined with a horizontal sliding rack 200-250 times / minute to remove dirt, odors, wrinkles and bacteria without the use of chemicals.
New technology makes it possible to dry clean and preserve high-class clothes at home without having to take it to a service store.
More specifically, this machine does not need to go through complicated water lines. The water supply and waste water tanks are neatly placed inside, with a maximum capacity of about 2 liters. Before each wash, users only need to check the water supply and waste water tanks.
In addition, the machine also possesses many useful functions such as: disinfecting clothes, blankets, drying function, dehumidifying the room, controlling via phone…
Combine with washer and dryer to form the perfect trio
Many people easily think that LG Styler can replace washing machines and dryers, but in fact, the smart cabinet of LG's Laundry – Drying – LG Styler ecosystem helps bring comprehensive care for the family's fabrics. family. The cabinet is suitable for quick care, quick disinfection of linen in certain cases, and for stubborn stains or long-used clothes and fabrics, the LG F12VV and washing machine duo. LG RH9W dryer is the right choice.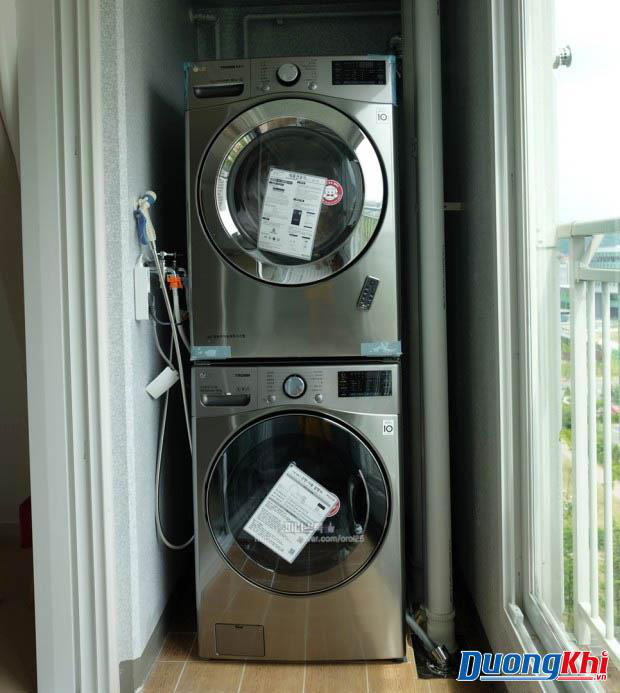 For thick coats, not in contact with the body: use LG Styler to clean daily to shake off dust, bacteria and unpleasant odors. After a long time of use, users should wash the shirt with the LG F12VV washing machine and dry it with the LG RH9W dryer. LG Styler is also very suitable for cases where the shirt gets wet in the rainy season. Just put your shirt, pants or even backpack in the closet, press the button, the steaming and drying cycle will begin quickly. When using for a long time (over 1 week), the family chooses to use a washing machine to wash thoroughly and a dryer to dry to ensure the hygiene of fabrics and clothes.
Where to buy LG Styler dry cleaning cabinet with good price

LG styler dry cleaning cabinet is an almighty assistant exclusively for brand believers, CEOs… The product is imported from Korea by Clean House Technology Co., Ltd., for detailed advice, please contact:
Hotline: 0989.59.0606 – 0946.429,493
Website: https://duongkhi.vn/may-giat-hap-say
Showroom address:
Hanoi: No. 3/12 Tran Quy Kien – Dich Vong Ward – Cau Giay District
HCMC: No. 80/25/1A Duong Quang Ham – Ward 5 – Go Vap District

https://genk.vn/tu-giat-kho-lg-chiec-tu-than-ky-nang-nao-cung-say-dam-20220304170649221.chn