This is also the reason why VinFast applies this new technology to its new generation of electric motorcycles.
LFP battery – new generation electric vehicle heart
Lithium-ion is the most common type of battery used in pure electric vehicles today. Depending on the composition, lithium-ion batteries are divided into 4 main types, including NMC (Nickel Manganese Cobalt), NCA (Nickel-Cobalt-Aluminum Oxide), LMO (Lithium Manganese Cobalt Oxide) and LFP (Lithium Ferrous Phosphate). , in which LFP is the only battery that does not use rare metals such as nickel, manganese, cobalt…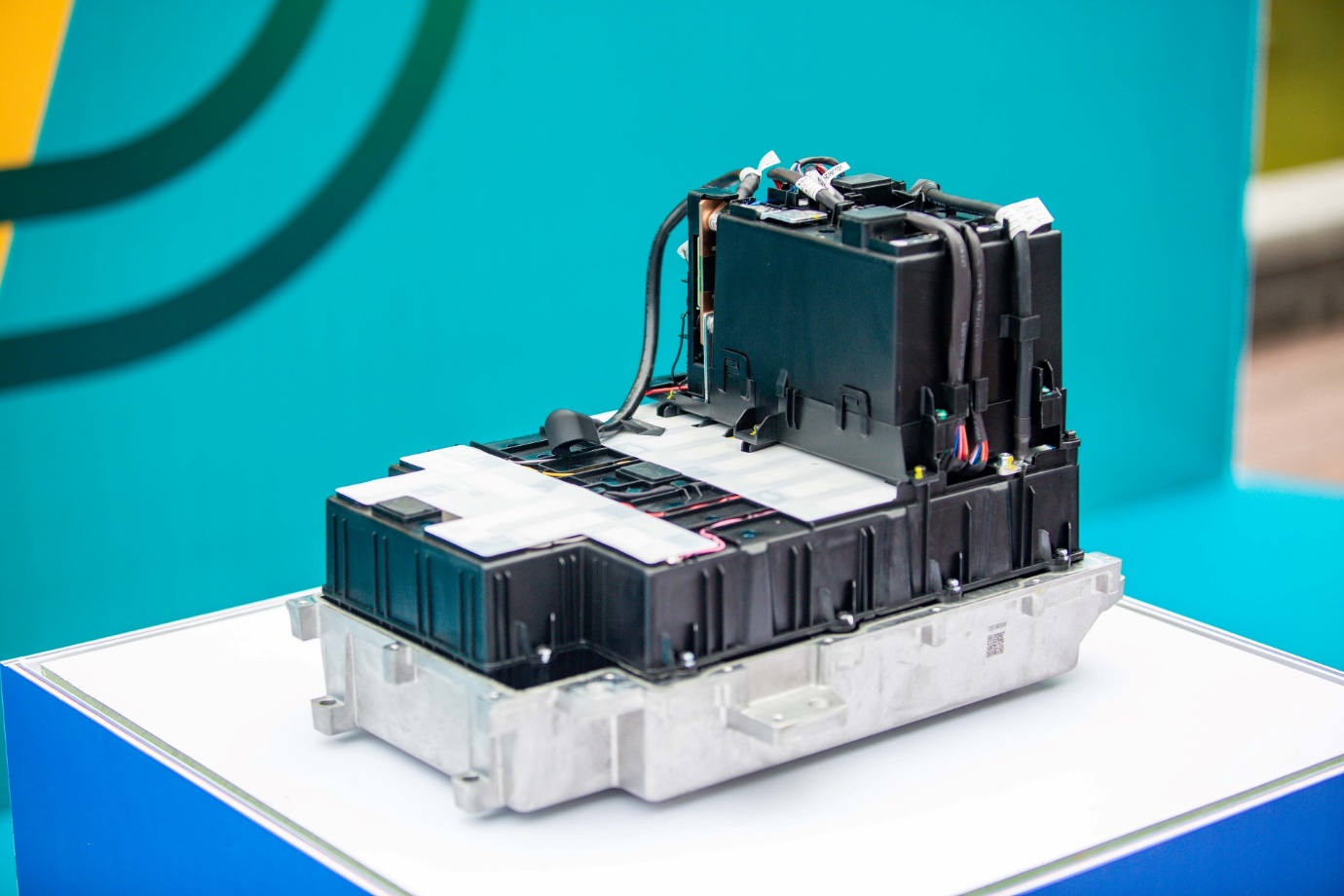 LFP batteries are environmentally friendly lithium-ion batteries.
Thanks to many outstanding features, LFP batteries are currently being paid special attention and considered by the "big guys" in the car industry in the world such as Tesla, Ford, and Volkswagen into commercial vehicles.
First, in terms of use value, LFP batteries have a long life and good thermal stability. According to VinFast's announcement when launching a new generation of electric motorcycles, the LFP battery is still capable of receiving up to 70% of its capacity after about 2,000 charges/discharges. The voltage supplied from the battery is little changed with the capacity, so the vehicle will not be limited in speed when the battery capacity is low. The battery's operating temperature is up to about 70 degrees Celsius, perfectly suitable for Vietnam's weather, even in the hottest summer days.
The second advantage of LFP batteries is safety and environmental friendliness. LiFePo4 – the main chemical component of LFP batteries has the characteristics of being very durable and difficult to burn at high temperatures. This ensures the battery is always durable, especially during periods of high heat generation when charging. The materials that make up the battery, including iron, graphite, and phosphate, should reduce the impact on the environment and can be recycled. It can be said that LFP is the most environmentally friendly lithium-ion battery.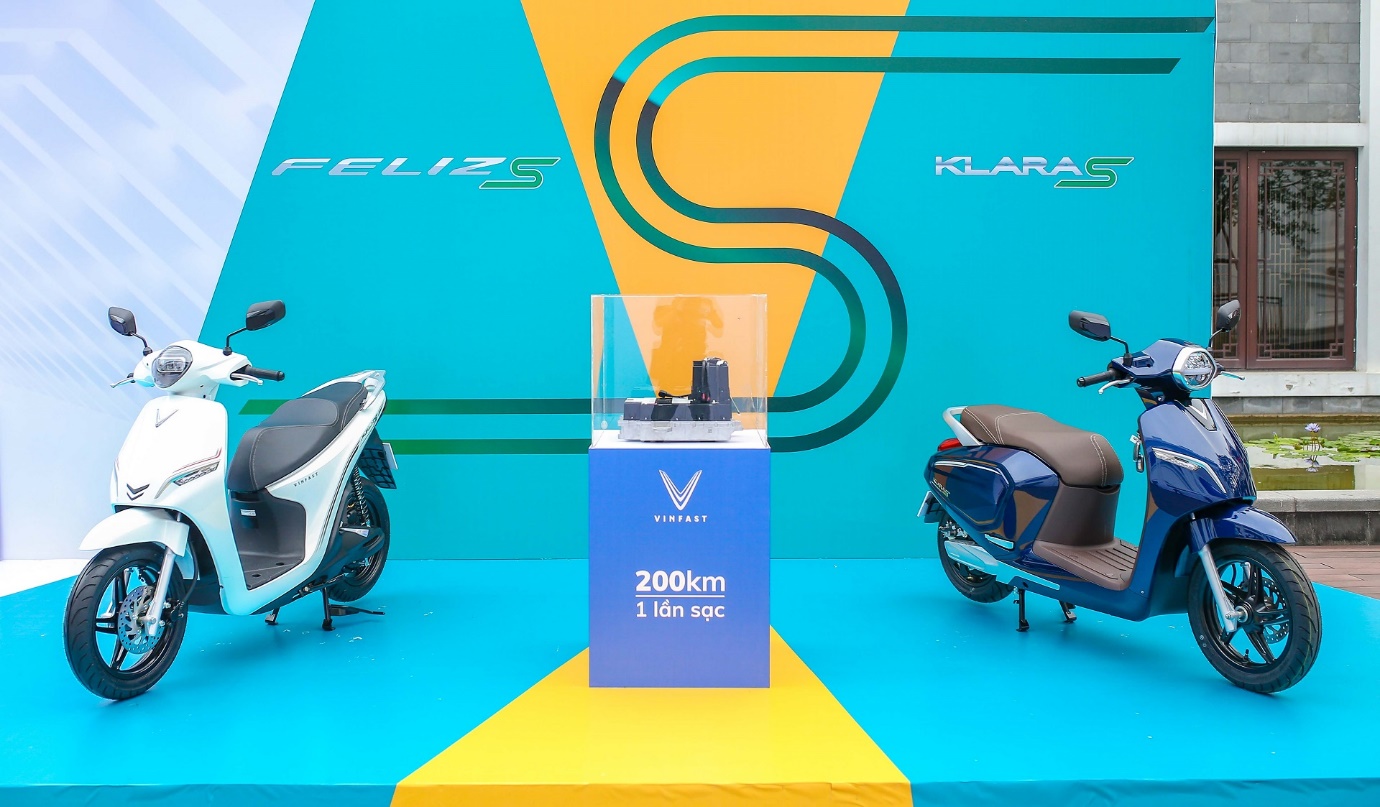 Long life, durable operation, safety, and environmental friendliness are outstanding advantages of LFP batteries compared to other lithium-ion batteries.
Finally, the low cost of production is the outstanding advantage of LFP batteries over other lithium-ion batteries such as NMC or NCA. The reason LFP batteries are cheaper than other batteries is because they do not depend on scarce materials such as cobalt and nickel, instead using iron or graphite, which are common materials.
LFP battery – a new mark of VinFast in the electric vehicle market
While major car manufacturers are still considering and planning to use LFP batteries, VinFast has pioneered the development and application of this technology to new generation electric motorcycles, including Evo 200, Feliz S, Klara S 2022, Vento S and Theon S. The advantages of LFP batteries have been clearly demonstrated on these new VinFast models.
Firstly, the vehicle's performance is significantly improved, for example, the Klara S 2022 can travel nearly 200 km instead of only about 120 km after a single charge as before. Second, the layout of the LFP battery under the chassis provides a more compact operating experience, while significantly expanding the trunk space. Finally, the battery has the ability to charge faster and last longer than the old lithium-ion battery.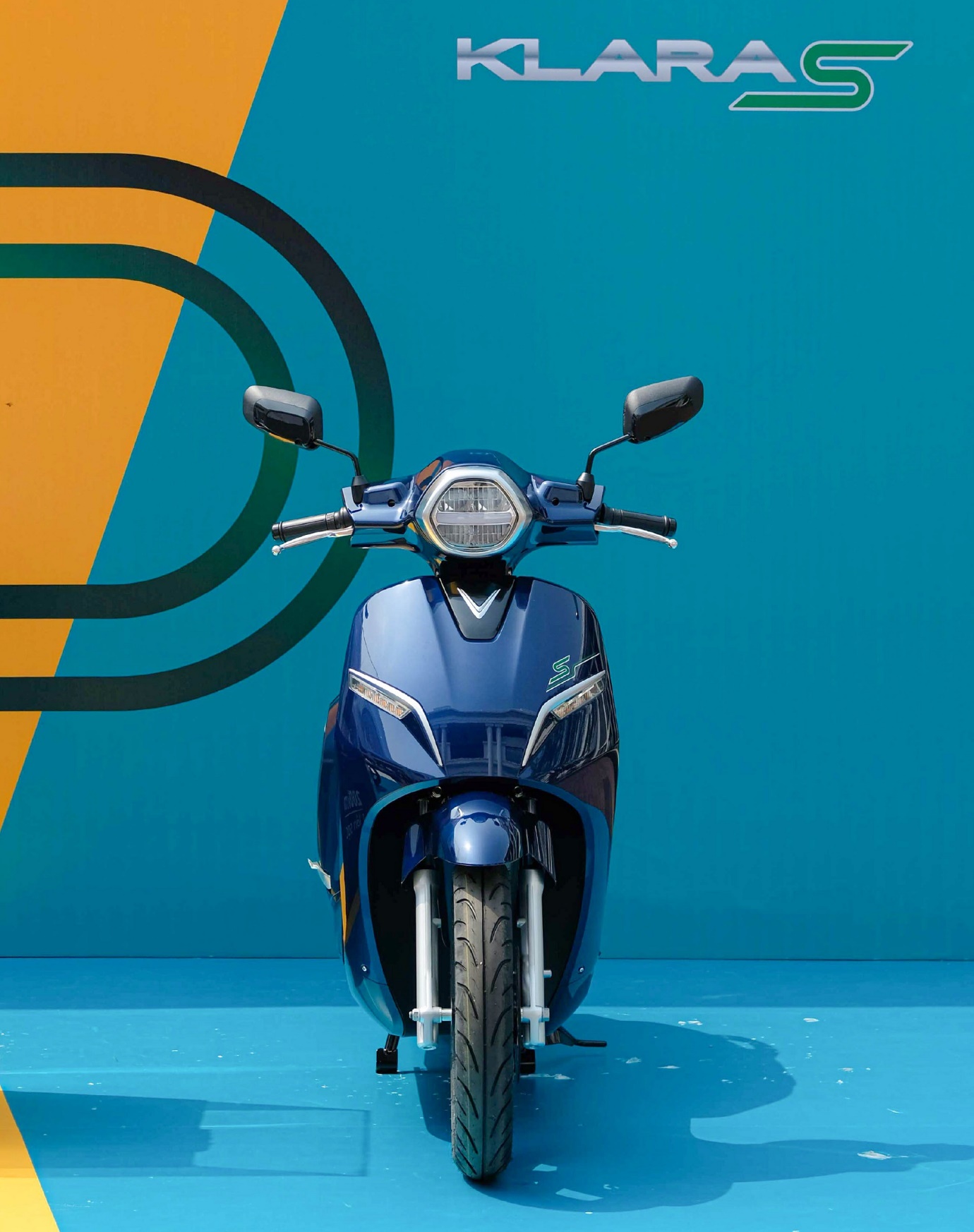 VinFast's electric motorcycles using LFP batteries have many outstanding advantages compared to competitors sold in the market.
Not only stopping at the production of LFP batteries, VinFast is also promoting cooperation with many large and reputable partners to research and develop the most advanced battery technologies, such as super-fast rechargeable batteries, 100% rechargeable batteries. solid or new material technology, and plans to build factories in the US and Europe to expand internationally in the future. VinFast is also gradually mastering technology, having succeeded in motor manufacturing, hardware design and battery management software.
VinFast is implementing a 12-month promotion program for unlimited battery subscriptions worth up to nearly 5 million VND for those who make a deposit to buy a car from now until the end of May 31, 2022. In addition, customers who successfully deposit on the VinFast website will have the opportunity to participate in the Lucky Wheel program "Technology breakthrough, Lucky gift" with a total value of more than 800 million VND. For more information click here.

https://genk.vn/pin-lfp-cuoc-cach-mang-lon-tren-thi-truong-xe-may-dien-20220517215317917.chn