With versions of Legion 5i 2021 using Intel chips, Legion 5 2021 and Legion 5 Pro using AMD chips, Lenovo Legion 5 Series gives users many options to suit their preferences.
Perfect design
For a long time, the Legion 5 Series in particular and the Legion line in general have pursued the philosophy of "Stylish Outside, Savage Inside" – "Elegant appearance. Unparalleled strength.". These gaming laptops all have a strong appearance but are very sophisticated.
Legion 5 Pro has a metal surface with the highlight of 2 beveled cuts, combined with a smart radiator slot layout and of course can't ignore the Legion's signature "Y" logo that glows when opening the device. .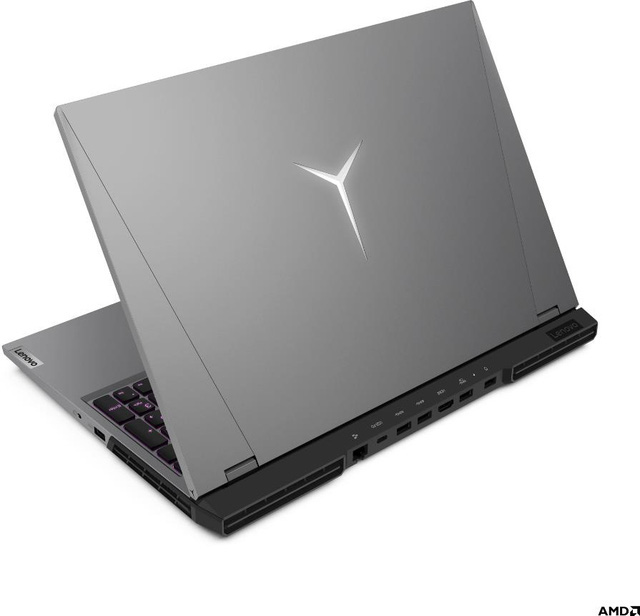 The Legion 5 2021 and Legion 5i 2021 are simple and modern, with its own interesting highlight that the Legion logo can change color mapped according to each light angle quite nicely, extremely prominent on the dark background.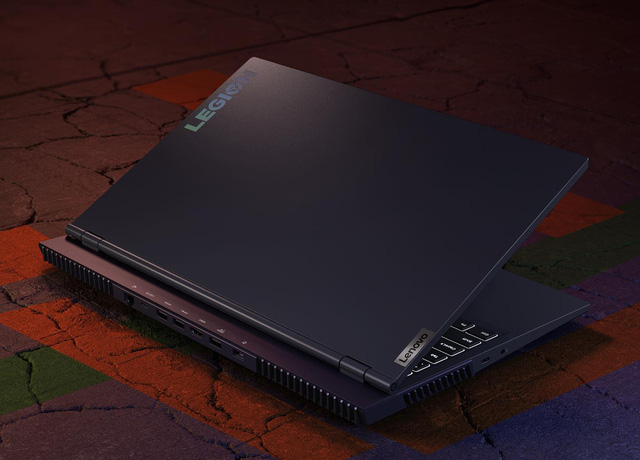 The layout of the connection ports on the Legion line is always appreciated because they are arranged in a scientific way, convenient to use. Important connection ports such as LAN, USB C, USB A, HDMI, power, Kensington lock, and 3.5 combo audio jack can be found on this model. In the 2021 version of this Legion 5 Series, the USB type C ports have all been upgraded for faster data transmission, integrated auxiliary charging and DisplayPort 1.4 output.
Top notch screen
Legion 5 Series is equipped with the perfect monitors for both gamers and graphic designers, the most demanding content creators. They have good brightness, extremely fast speed with 165Hz refresh rate, 100% color coverage of sRGB space with high-end IPS panel, even equipped with Free-Sync and G-Sync technology to prevent tearing, smooth images. The Legion 5 Pro version is attractive to those who like a large screen, up to 16″, 2K 16:10 (2560×1600) resolution, while the Legion 5 2021 and Legion 5i 2021 are equipped with 15.6″ or 17″ screens. , Full HD 1080p resolution.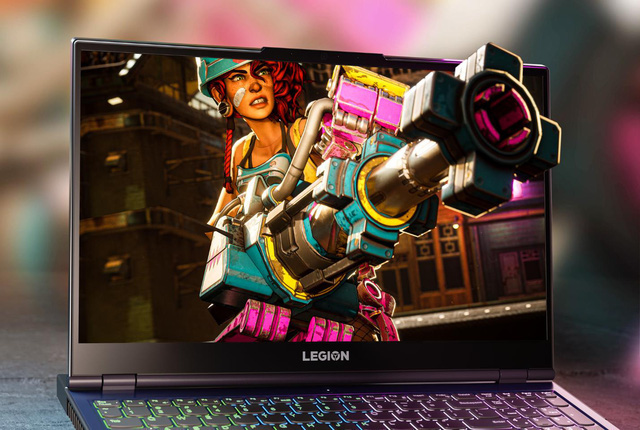 Keyboard "playable"
The Legion TrueStrike keyboard of the Legion 5 Series perfectly meets the needs of both entertainment and work: Full-size key size, large key spacing and bounce as well as extremely moderate 1.5mm travel for a typing feeling extremely "coffee" no less than the popular ThinkPad line. Along with that is the 100% anti-ghosting feature on all keys, a full numeric keypad and RGB led lights divided into 4 beautiful zones, helping to operate accurately even in low light environments.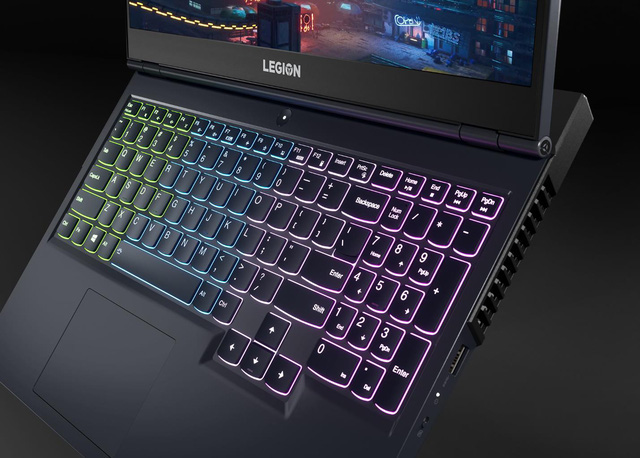 Outstanding performance
Legion 5 Series has many different configuration levels for users to choose depending on their needs and spending levels. The machine is equipped with the most advanced technologies, including powerful CPUs from Intel Tiger Lake or AMD Ryzen 5000 with outstanding processing performance with 8 cores and 16 threads for the highest version. Combined with Nvidia's top-notch GPU, you can choose from a huge GeForce RTX 3070. Accompanied by DDR4 bus 3200 RAM, extremely fast Gen 3×4 Nvme SSD.
Perfect experience with smart features
Legion 5 Series can give you a comfortable working day with light office applications when it lasts more than 5 hours. To support maximum users, Lenovo has equipped Legion 5 Series with a series of smart technologies. Featured is the ColdFront 3.0 cooling system that combines both hardware and software, ensuring the coolest operating temperature, creating maximum stability.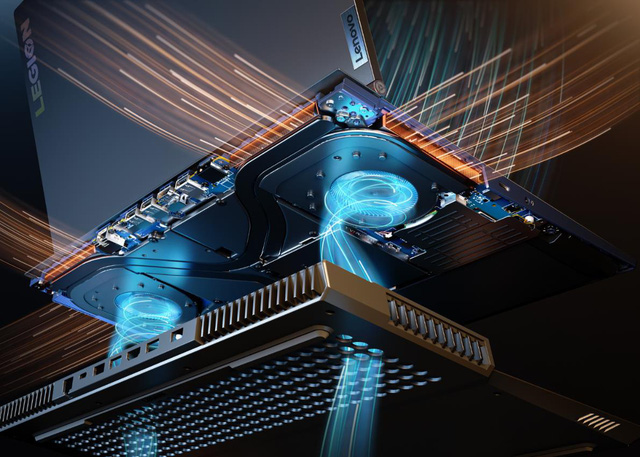 Combined with that is the ability to switch to Q Control 4.0 super-speed mode to ensure good, cool performance with low noise. The device is equipped with many operating modes to prioritize high performance or battery life, we just need to quickly manipulate the Fn + Q keys to switch modes, the power button light will also change color accordingly. It has high performance mode (high CPU voltage, high fan speed), quiet mode (lower CPU voltage, lower fan speed, better battery) and balanced mode (automatic management of daily).
With a hybrid setup, the Legion 5 Series can automatically recognize that the machine does not currently need to use a discrete video card and automatically turn off that GPU to save power and improve battery life. It also has Lenovo's unique Rapid Charge Pro fast charging feature, increasing from 0% to 50% in just 30 minutes of charging, providing timely energy for important tasks.
Legion 5 2021 and Legion 5i 2021 currently have a starting price of 28,990,000 VND, Legion 5 Pro from 41,990,000 VND, fully meeting the different needs of each user. In particular, Lenovo also comes with the Premium Care premium warranty package for up to 2 years. Accordingly, users are completely assured with excellent technical support for both hardware and software such as on-site troubleshooting staff from 9am to 9pm on weekdays, email and phone support. 24/7 phone call, as well as annually check the machine's health, ensuring it is always in optimal condition.
.