On April 6, a serious fire broke out at a house in Wisconsin, USA, destroying the entire property and killing two people. The victim was identified as a couple Tanya Rodriguez (44 years old) and James Carolfi (52 years old).
Initially, the fire brigade suspected that someone had intentionally set fire to take revenge on this family. Police immediately launched an investigation. However, the autopsy results showed that the couple died from electric shock during the process of electric wood carving – also known as fractal wood burning. This is a fairly new technique to create burnt textures shaped like interlaced branches, lightning bolts, or ferns on the wood surface.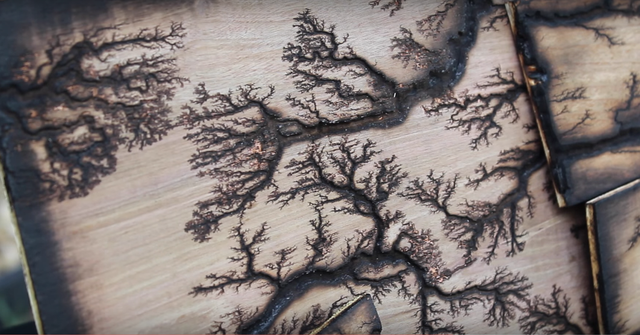 The electric woodcarving process requires the use of high voltage electricity and a special chemical solution to create the shapes called Lichtenberg. This is a pattern discovered in 1777 by the German physicist Georg Lichtenberg when he was conducting electrostatic experiments.
In a way, this art form suddenly became a phenomenon on social networks in recent times. Hundreds of million-viewed videos of electric woodcarving tutorials have been born, with hashtags like #fractalburning constantly being searched by many people on TikTok. However, art always comes with sacrifice, and in this case a sacrifice that comes at a great price.
Most people who try this type of exercise usually remove the power from the microwave oven or car battery, then use a cable connected with a nail to attach it to a piece of wood impregnated with a conductive solution (including baking soda and water) to Can carve wood.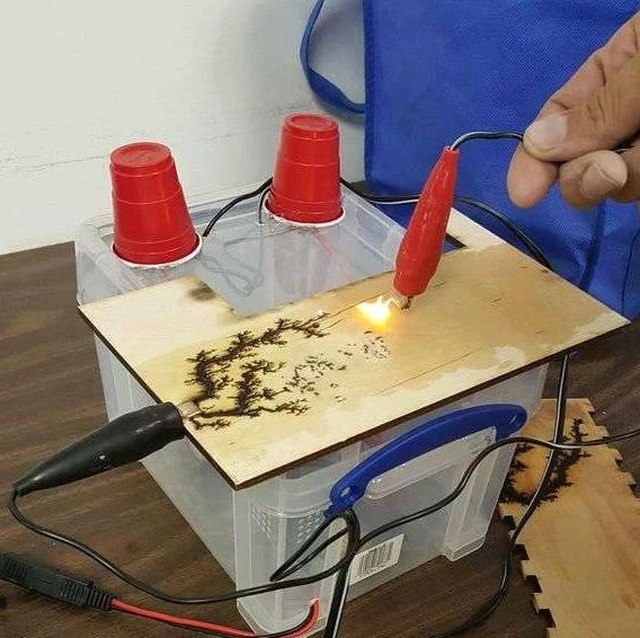 According to the Woodturners Association, since 2016 until now, at least 33 people, both skilled and rookie, have died from this type. Since then, the association has banned publications that refer to the dangerous process of electric woodcarving, and has made no mention of the method in its events.
On their official website it says:Just one small mistake, you can pay with your life. Not injured, but dead! Some people have died despite having experience using this procedure, and some have not. What they have in common is: Death by electric wood carving".
Lieutenant Steven DeNovi, investigator with the Marathon County Sheriff's Office, said the high voltage used in the process generates an electrical current "strong enough to be lethal". It even created a big fire, burning down an entire house as in the case above.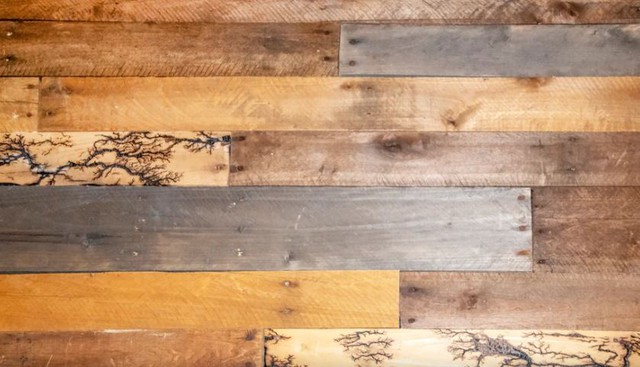 In the end, investigators concluded that Rodriguez and Carolfi attempted to do this kind of thing in their garage. They use power from a disassembled microwave like the video tutorials online.
Chad Billeb, deputy local police chief, said:Getting advice from YouTube or any other social networking site is not a good idea when you need to deal with electricity. It is true that this method can produce very beautiful works, but it should only be done by professionals.".
According to Washingtonpost

https://genk.vn/hoc-theo-video-khac-go-bang-dien-de-dang-tiktok-doi-vo-chong-nguoi-my-thiet-mang-20220427114830172.chn