After more than 2 months since the first TopZone premium store (APR – Apple Premium Reseller) in Hanoi was opened, TopZone has launched the second premium authorized store with the address at 163-165 Khanh. Hoi, Ward 03, District 4, City. Ho Chi Minh. The new APR store has an area of ​​265m2, much larger than the first TopZone APR in Hanoi (180m2). This is the TopZone store with the largest area today, and also the largest high-end store according to Apple's mono brand model in Vietnam.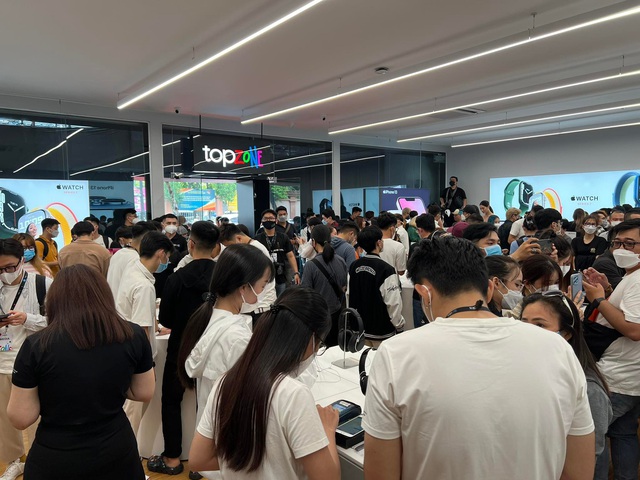 With a large area, TopZone Khanh Hoi (HCMC) displays many Apple products such as iPhone, iPad, iMac, MacBook and accessories…, increasing the number of experience tables to 15. In addition, TopZone Khanh Hoi also There is an additional Service Room area to handle complaints, exchange, install machines…
With 32 stores already opened, TopZone's expansion rate is highly appreciated because normally it can take up to several years to open such a high-end store. Even many brands are not reputable enough to be invested by Apple to launch any high-end stores over the years.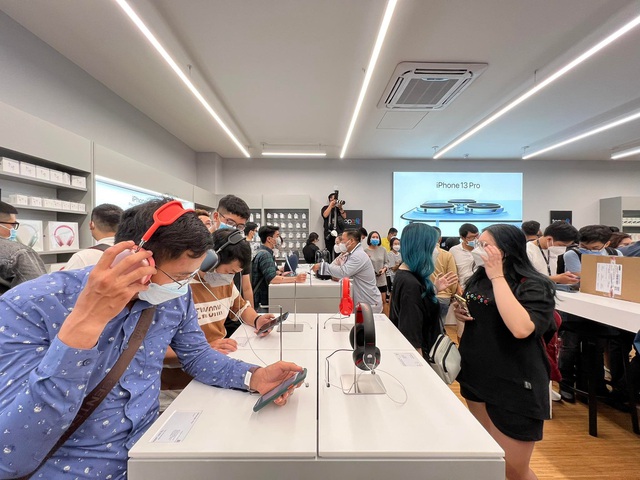 Visitors to TopZone Khanh Hoi store on the opening day of April 12 will receive a purchase voucher worth 300,000 VND and a T-shirt designed specifically for the event. In particular, customers can also participate in the sweepstakes with valuable gifts such as: iPhone 13 Pro Max, MacBook Air M1, Apple Watch, AirPods.