After the success of the previous two seasons, Shopee Code League 2022 continues to make many technology-loving communities "boil" and wait for "brain hacking" competitions from master programmers. However, unlike last year, this year's contest focuses entirely on the topic of Algorithms and opens the registration portal to all who have an interest in the field of programming. Notably, the value of the three highest prizes in the competition has all increased three times compared to 2021, increasing the attractiveness and competitiveness of the regional competition.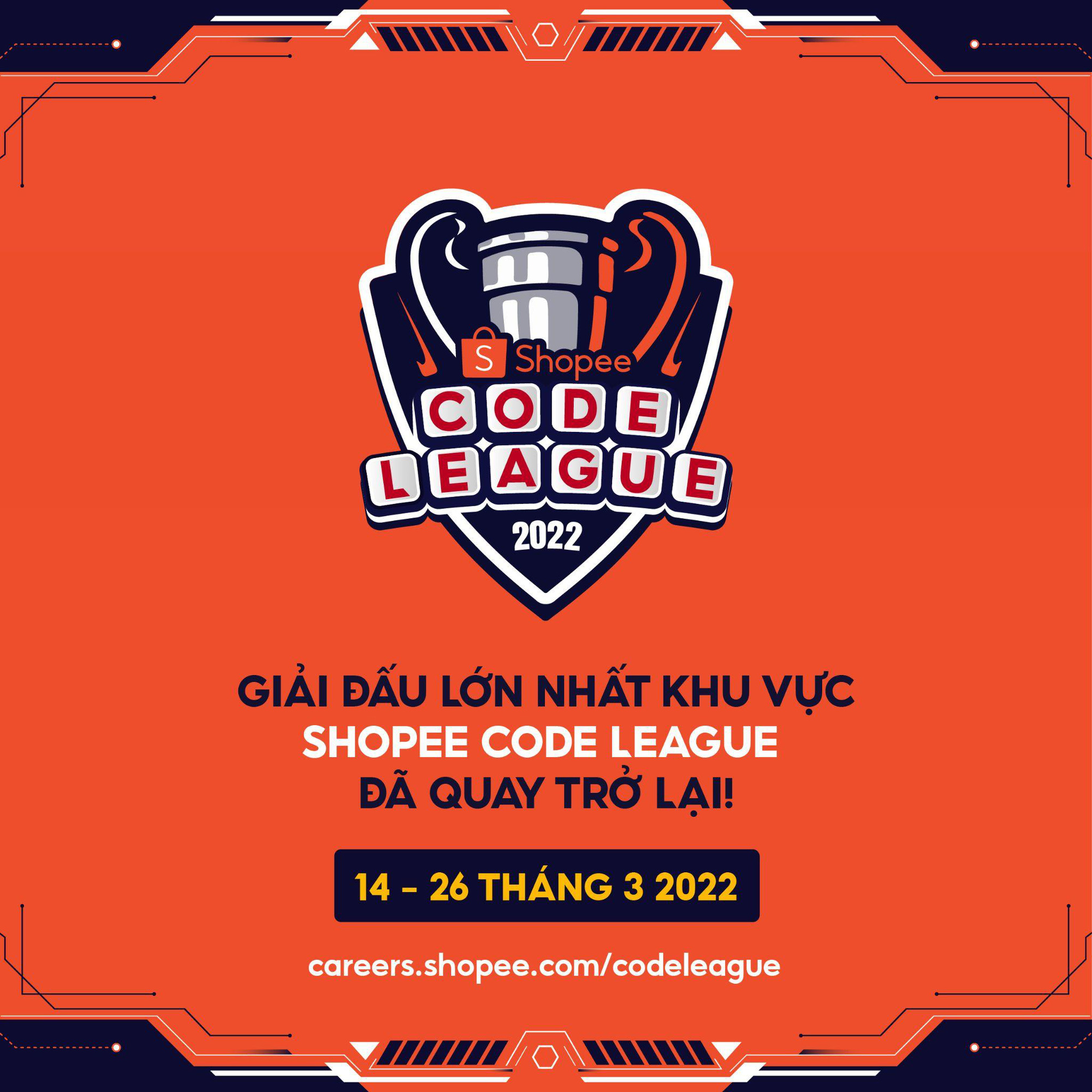 Officially starting from March 19, Shopee Code League 2022 is a programming tournament for all those who are interested and love technology, with content specially designed by Shopee's technical team, revolving around the issue. Algorithm.
Opportunity to learn and interact with programming talents
With the goal of attracting technology talent from a variety of fields and "paving the way" for programming talents to join Shopee, the Shopee Code League 2022 contest promises to bring many topics of varying difficulty. reflect real-world issues and become the premise to create extremely impressive performances from attendees across the region.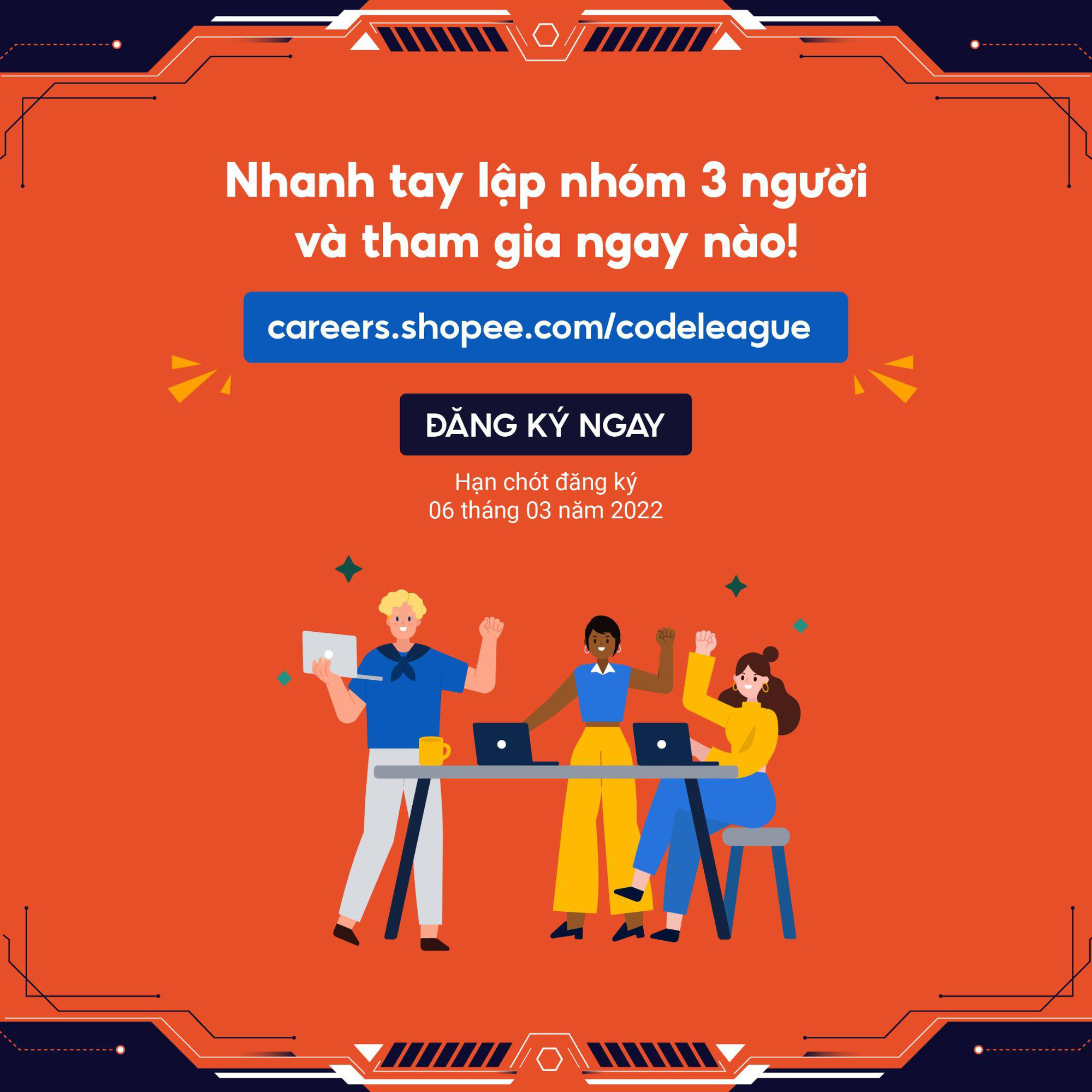 Quickly form a group of 3 and press the button to attend before the contest registration portal closes at 23:59 on March 6 here.
After the registration portal is closed, Shopee will organize a series of online workshops to increase knowledge for candidates who attend for the first time or those who register for the exam but have never studied or worked officially in the field. technology. Before the official qualifying round begins on March 19, this e-commerce platform will coordinate with training partners to organize a total of 15 workshops within 2 weeks with a variety of topics. In addition, some advanced training courses designed by Shopee will be conducted before the final round on March 26 and exclusively for the 100 qualified teams to enter the final round.
In Vietnam, Shopee Code League 2022 will be supported by a team of top instructors from Big-O Coding – a project to teach algorithms and train a high-quality engineer community, with the same goal of bringing more knowledge of Data Science and making technology more accessible to all.
Points to keep in mind about Shopee Code League 2022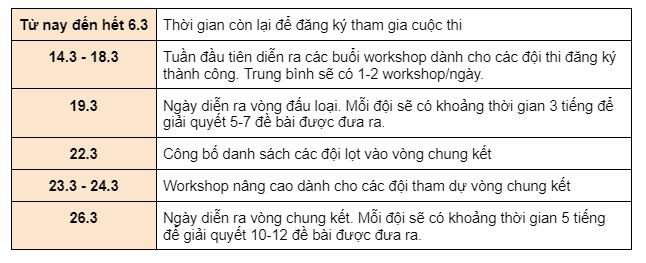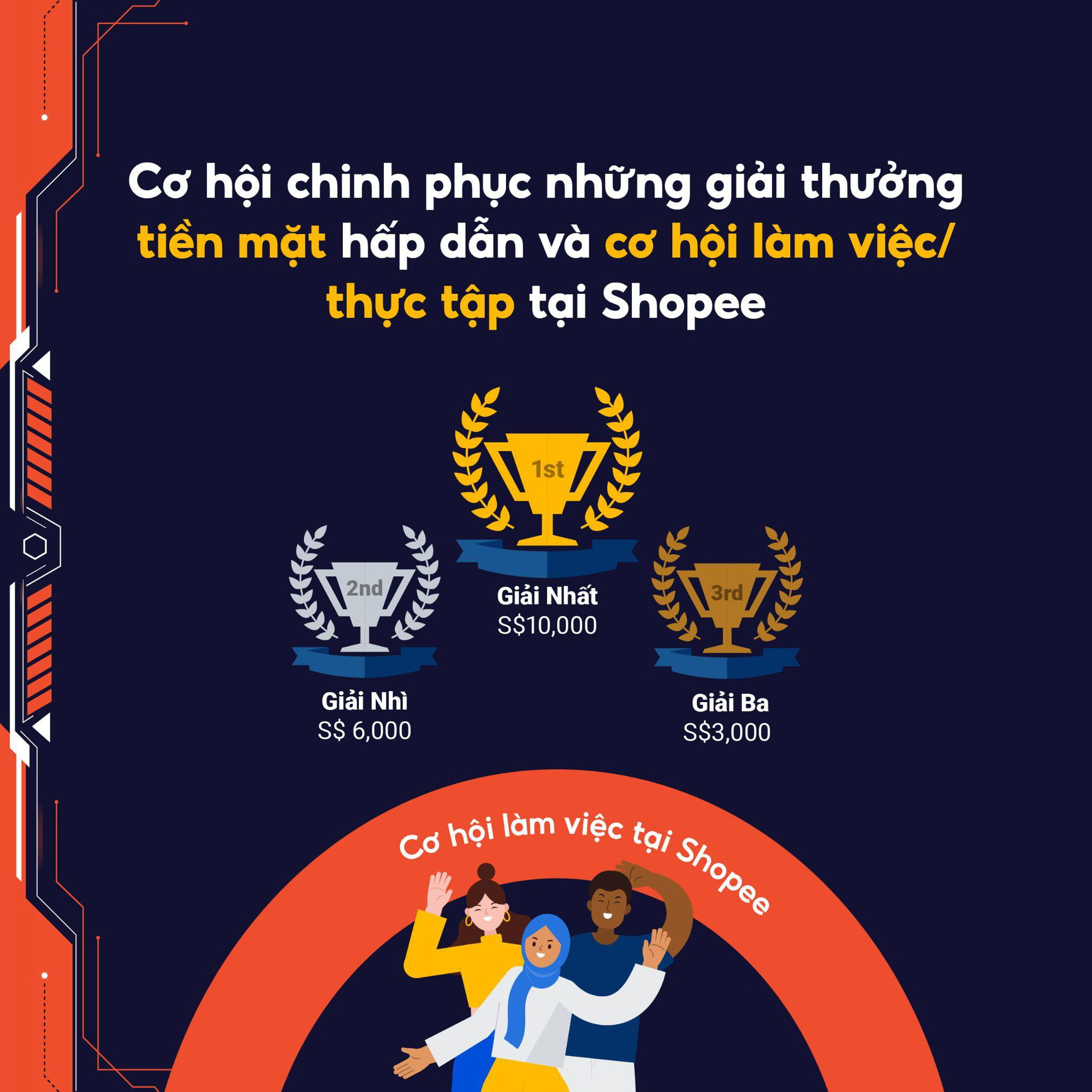 Open is the only category of this year's tournament with extremely attractive cash prizes. The Champion, Runner-up and 3rd place teams will receive many attractive prizes, respectively.
In particular, the winning teams also have the opportunity to become official employees or interns at Shopee.
For detailed information, please visit: https://careers.shopee.com/codeleague/

https://genk.vn/co-hoi-cuoi-cung-de-tham-du-cuoc-thi-lap-trinh-truc-tuyen-lon-nhat-khu-vuc-shopee-code-league-2022- 20220307132536878.chn