After more than a month without recording any new COVID-19 cases, health authorities in Taiwan (China) suddenly discovered that the positive case was a female laboratory worker at the Academia Sinica Research Institute.
This female employee was determined not to travel abroad and had received 2 doses of Moderna vaccine. However, she was bitten twice by a mouse infected with COVID-19 in her lab around mid-November.
At a briefing on December 11, the head of Taiwan's health authorities, Mr. Chen Shih-chung, said they were investigating the possibility that this was the cause of this female employee's infection with COVID-19, and that could be the Delta variant.
Currently, 94 F1s related to this laboratory employee have been isolated. They are mainly her colleagues and friends, of which, 80 have tested negative.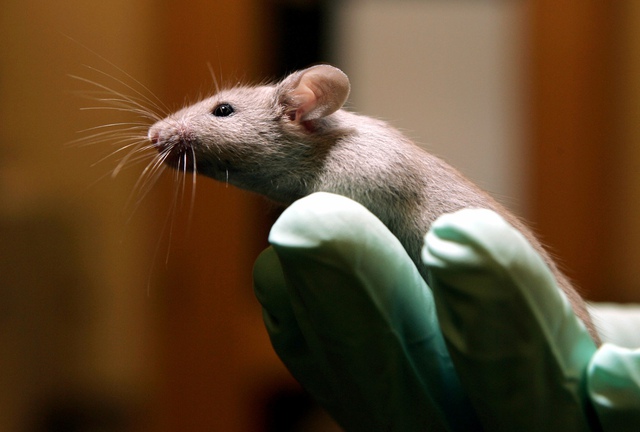 This lab leak threatens to shatter the achievements that Taiwan has been maintaining for more than a month. Like Hong Kong and mainland China, Taiwan is still pursuing the strategy "Zero COVID", and they're doing well so far.
Since the beginning of the epidemic, Taiwan has only reported more than 14,500 cases of COVID-19 infection and 848 deaths. Excluding the new positive female employee, the last case of COVID-19 infection that Taiwanese health authorities identified was on November 5.
While maintaining tough quarantine and entry measures, more than a month without community infections has helped Taiwan relax economic and recreational activities of its people.
Currently, Taiwanese health authorities are assessing the risk of a possible outbreak of the disease again after a COVID-19 infection of a laboratory worker at Academia Sinica. However, Mr. Chen said that if there is a possibility, the epidemic cannot explode because the risk has been controlled.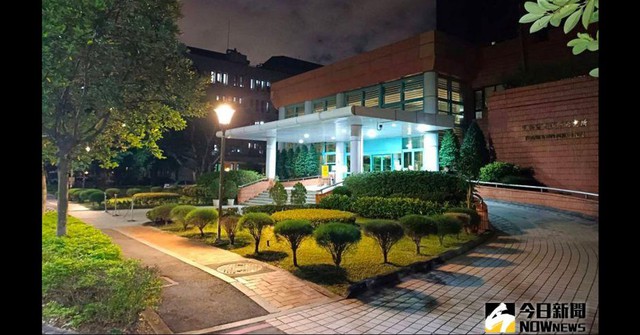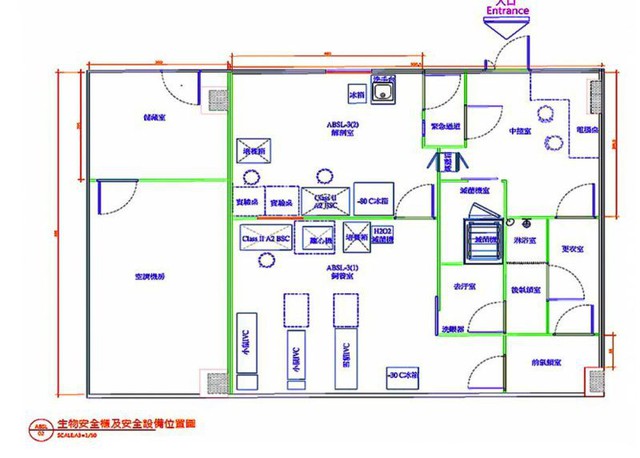 Academia Sinica is the leading multidisciplinary research institute in Taiwan. In it, they have a gene research center with a biosafety level 3 (BSL-3) laboratory.
Academia Sinica's website states that the day-to-day work of staff in the BSL-3 laboratory is to collect and propagate pathogens, perform cell-based microbiological and immunological tests, and evaluate efficacy of vaccines and adjuvants in small animal models.
In the 4-level biosafety scale, the BSL-3 laboratory is second only to the BSL-4 laboratory. However, unlike personnel working in BSL-4 who need to wear full body positive pressure suits, personnel working in BSL-3 laboratories only need to wear hard frontal protective clothing, gloves Closed, face shield can be operated in biological fume hoods containing pathogens.
This puts them at higher risk of infection than employees in BSL-4. However, all staff working in BSL-3 must ensure they are vaccinated against the pathogens they work with.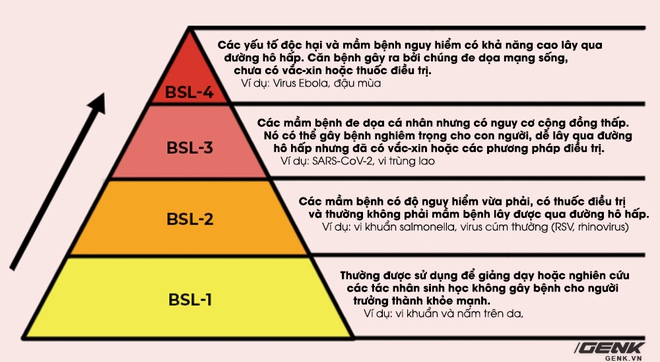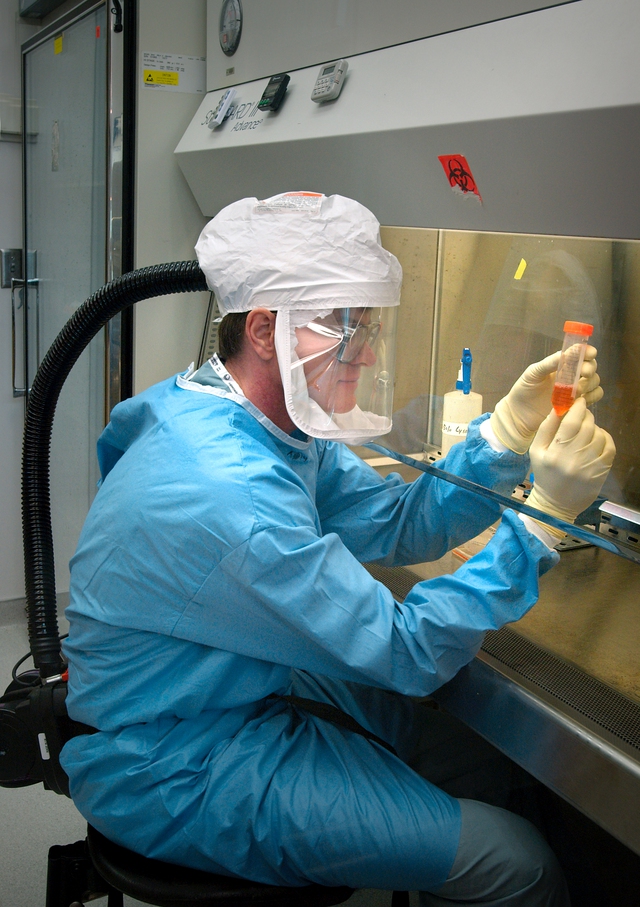 The procedures for performing experiments in the BSL-3 room are also very strict. Along with multiple layers of protection, ventilation and decontamination, BSL-3 inherently achieves a high level of safety and biosecurity.
For example, BSL-3 rooms must be physically separated from the common walkway in the research center. They have double-layer doors, which automatically close and lock. All laboratory equipment must be sterilized by high pressure steam. Laboratory exhaust gases are filtered with a high efficiency filter (HEPA), which is capable of removing 99.9999% of pathogens.
Regarding staff operations, all items brought in and out of the BSL-3 laboratory must be decontaminated. A representative of the Academia Sinica institute said that the selection of staff for this laboratory is also very strict and compares it to the process of recruiting full astronauts.
After all, however, the experimenters are not robots. They can also make mistakes, whether subjective or objective, related to equipment failures or laboratory accidents.
Therefore, Academia Sinica intends not to hold this employee accountable. "The most important thing right now is to resolve the incident and report it to the biosafety committee." representative said.
Even so, the female employee, F0 at Academia Sinica's lab, resigned after she learned she was positive and had 91 confirmed F1s.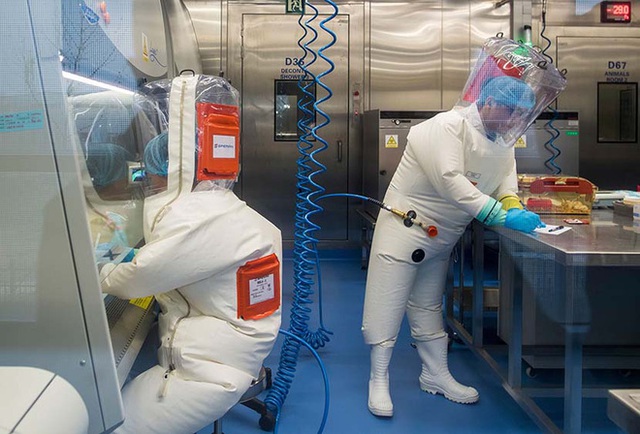 Currently, Taiwanese health authorities are still continuing to investigate whether a female researcher at Academia Sinica contracted COVID-19 from a mouse bite. According to the US Centers for Disease Control and Prevention (CDC), the risk of animals spreading COVID-19 to humans is considered low.
Last year, a scientist at the University of North Carolina was also bitten by a lab rat. This mouse was infected with the virus that causes COVID-19 but was modified to infect mice.
Although the bite did not break the skin, the scientist was quarantined at home for 14 days and does not appear to be infected.
Refer to Bloomberg
.