The Marvel Cinematic Universe (MCU) is going through a transformation period, with changes in terms of "personnel" after the end of Infinity Saga. In the near future, there will certainly be many new characters brought to the big and small screen by Marvel Studios, which means that this studio will welcome a new cast of actors to its universe. And that may include Keanu Reeves – one of the most popular stars in Hollywood today.
Honestly, rumors regarding Keanu joining the MCU have been around for years. After the top action performance in the John Wick film series, the actor proved that he can completely "weigh" the big superhero roles. However, for many different reasons, Keanu and the MCU have remained like two parallel lines for more than a decade, never once intersecting to satisfy fans' expectations.
However, it is very likely that this will change soon in the near future. Recently on Esquire's Explain This show, Keanu frankly admitted that he is very interested in the MCU and would be willing to join this cinematic universe if given the opportunity.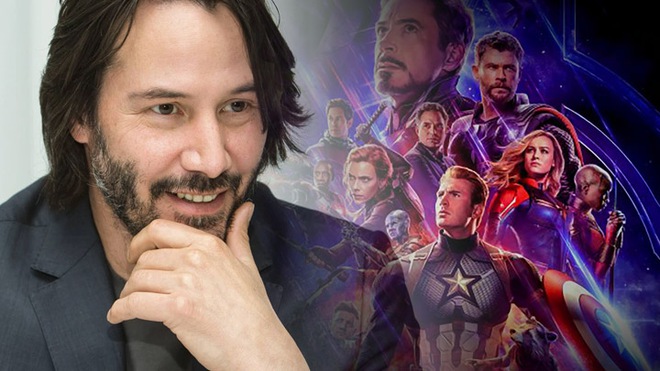 Keanu Reeves said he would be honored to join the great MCU family.
The actor shared: "The scale of the MCU is even bigger than a regular universe. It's the multiverse! 1 Marvel's own multiverse. I would be honored to join them. They have collaborated with many talented directors and famous producers. They are creating miracles that no one else has done. Marvel is really special, in terms of scale, ambition or production process. It would be great if I had a chance to be a part of it".
As such, the star of The Matrix seems to have given the MCU the green light with his latest statements. So what about Marvel? They have been "doing" Keanu for a long time! President Kevin Feige once shared with Comicbook: "We always contact him whenever we produce a new movie. I can't say for sure if Keanu will join the MCU or not, but if so, we will do it in the most logical and unexpected way.".
So assuming the historic handshake between Marvel Studios and Keanu Reeves does indeed happen, which role would this action star fit into? Based on the MCU's rumored future series of projects, here are the most interesting picks:
Ghost Rider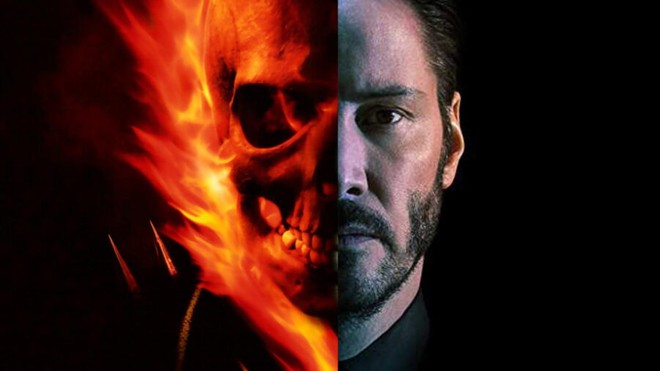 Despite rumors that Sony is pulling Keanu back to the Kraven the Hunter project to build Spider-Verse, MCU fans still haven't given up hope that the actor will recreate the image of Johnny Blaze/Ghost Rider on the screen. big. Keanu has experience with the devil-angel concept in Constantine, and is also an extremely passionate motorcycle enthusiast, like the character Blaze. If you do not know, in 2011, Keanu and a friend, Gard Hollinger, founded Arch Motorcycle company to satisfy his passion.
Doctor Doom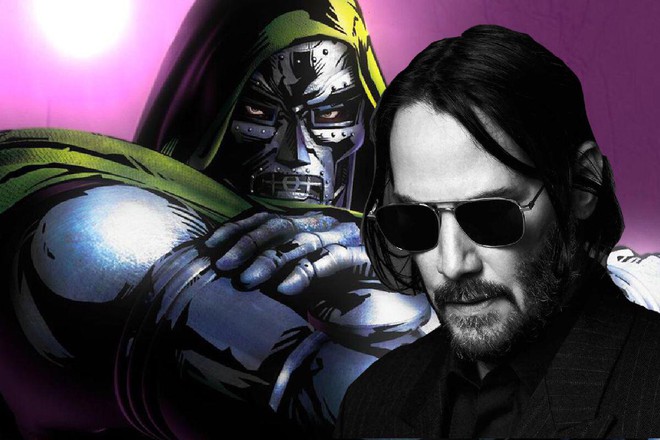 Not necessarily a superhero, fans think that Keanu can "balance" many different types of roles, including popular anti-hero/villain like Doctor Doom. Some sources believe that Marvel is quietly working on a project related to this character, written by Noah Hawley. It was Hawley who discussed with president Kevin Feige about inviting Keanu to join the MCU as Doctor Doom.
Mr. Fantastic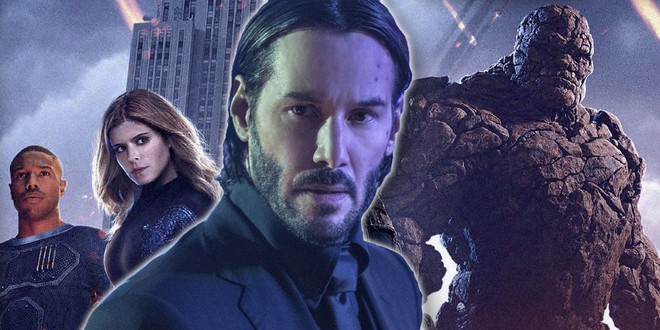 Earlier this year, Marvel Studios confirmed that it would reboot the Fantastic Four movie to bring this superhero quartet back to the MCU. Reportedly, production will begin shortly after they complete Spider-Man: No Way Home, and Keanu Reeves is on the list of names being considered for the role of Reed Richards/Mr. Fantastic. Kevin Feige even revealed that Marvel Studios has been in talks with Keanu about many different roles and projects of the MCU.
Galactus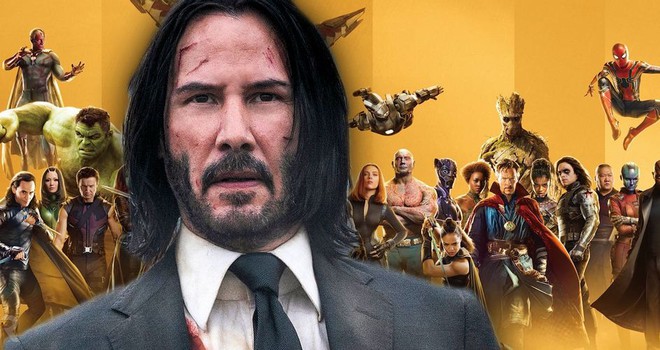 Galactus is one of Marvel's most famous villains, but so far has not made it to the big screen in the most impressive way. However, it may only be a matter of time, because there are many signs (through 2 blockbusters Shang-Chi and Eternals) indicating that this planet-eating villain will soon have a debut in the MCU in the future. near future. And such a great villain needs an actor to match, both in terms of tall stature and powerful, threatening voice. Keanu's acting and acting skills are already widely recognized. But besides that, the actor has repeatedly shown his impressive and diverse voice acting ability, through the animated series, the most prominent being Toy Story 4.
Nova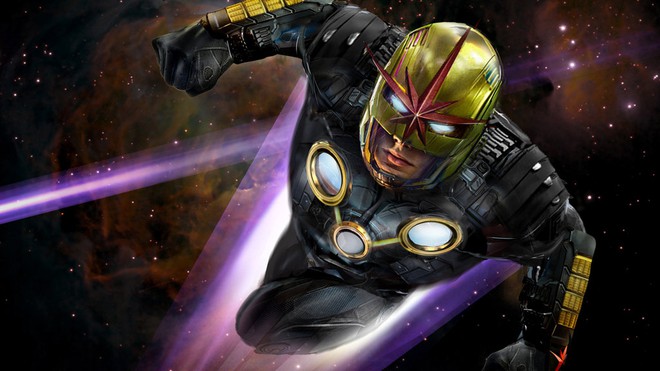 Kevin Feige once affirmed that Nova is one of the superheroes that Marvel Studios is considering exploiting and bringing into the MCU in the future. Previously, fans had "voted" Keanu Reeves for the role of Adam Warlock, but the role has now been given to Will Poulter. Therefore, they immediately turned to Nova, as one of the most suitable characters for Keanu at the moment. In addition to the age difference, the actor can completely become the last Centurian to survive Thanos' expedition to find the Power Stone.
Silver Surfer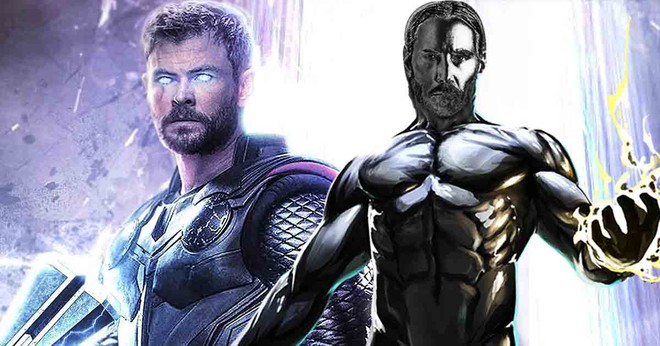 If not for the role of Galactus, Keanu could still be in the Fantastic Four as Norrin Radd/Silver Surfer. Previously, this character had left quite an impression thanks to the voice of Laurence Fishburne and the physical acting of Doug Jones. However, Keanu can completely take on both of those roles and bring a new identity to the character, a unique feature for the Silver Surfer version of the MCU.
Wolverine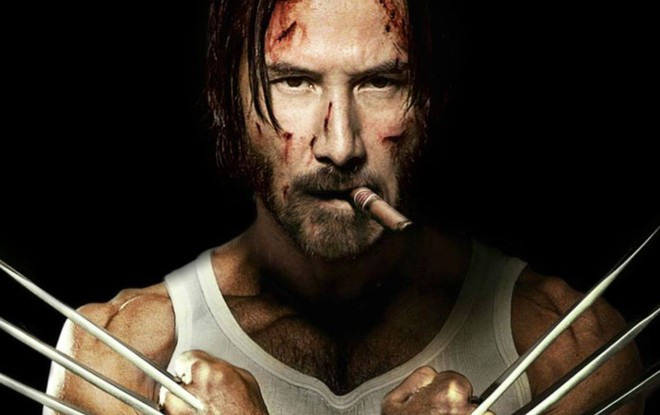 Wolverine is one of the most important characters in Marvel history, and fans can't imagine anyone else taking on the role after Hugh Jackman's stellar performance. Keanu Reeves himself has expressed that he would love to try the role of Logan, but admits he has run out of opportunities because Hugh has already done so well. However, among the few people who can replace Hugh Jackman, Keanu is probably the name worth considering, and also the least suspicious of the audience.
According to QuirkyBite
.