At the end of March, Samsung introduced the Galaxy M23 and M33 5G duo in Vietnam market. Unlike the previous M series that only focused on battery life and ignored most other factors, this year's M series has a user-oriented approach that is quite similar to the A series: equipped with beautiful design, high performance. extremely delicious in the segment and above all at an accessible price.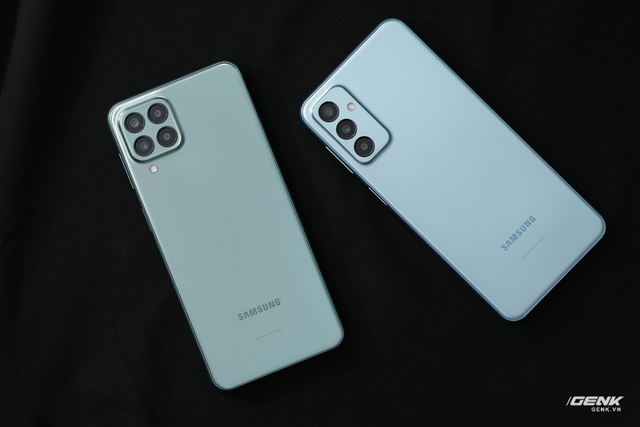 Galaxy M23 and M33 5G have starting prices in Vietnam market of VND 6.9 million and VND 7.7 million, respectively. However, only 1 month after the launch, this duo was heavily discounted to only 5.3 million VND and 6.6 million VND, the reductions ranged from 1 to 1.5 million VND depending on the time and place of purchase.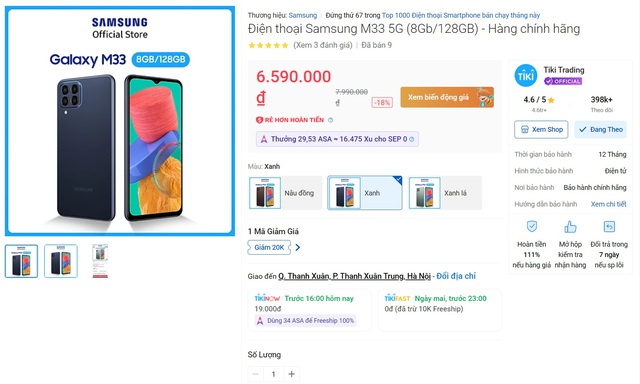 Galaxy M23 5G has the best performance in the segment of more than 5 million, Xiaomi also has no door
In the previous article, we mentioned that the price-to-cost performance of the Galaxy M23 5G was very good in the price segment of just over 6 million. The device is equipped with a Snapdragon 750G chip, a chip that appeared on the Galaxy A52 5G launched last year, which had a price of nearly 12 million VND at the time of launch.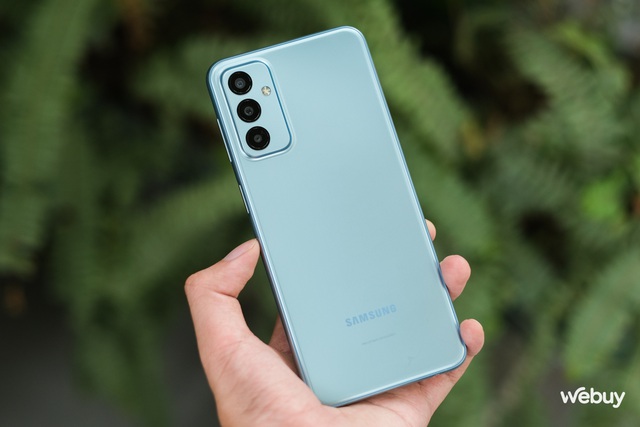 The Snapdragon 750G chip at the moment is still considered an attractive chip in the mid-range segment because it still gives a powerful enough performance to smoothly play current popular games. For gamers, Snapdragon chip is always a top priority over other chips like MediaTek or Exynos because of stability.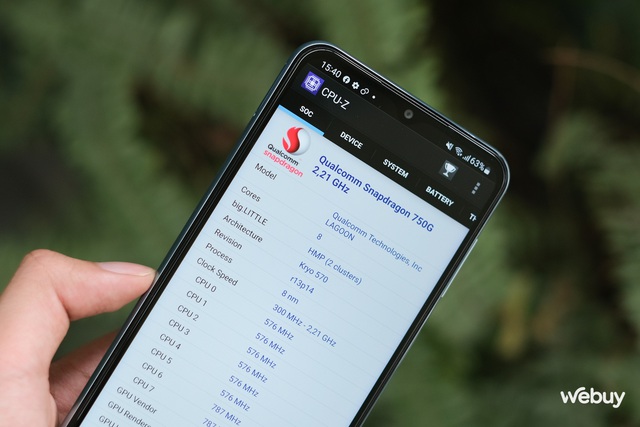 With a reduced price of just over 5 million VND this time, Galaxy M23 5G continues to "break through" the price segment. Even smartphones in the same segment do not have as strong performance as the M23 5G. At a price of more than 5 million, users have choices like POCO M4 Pro or a few Redmi Note 11 models from Xiaomi, all of which have lower configurations than the Galaxy M23 5G.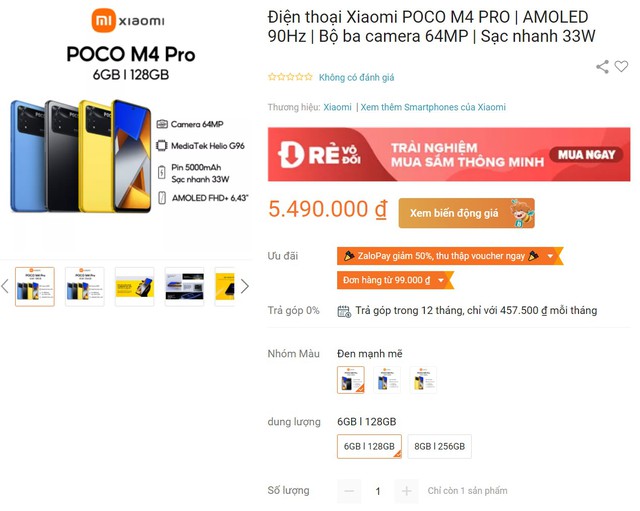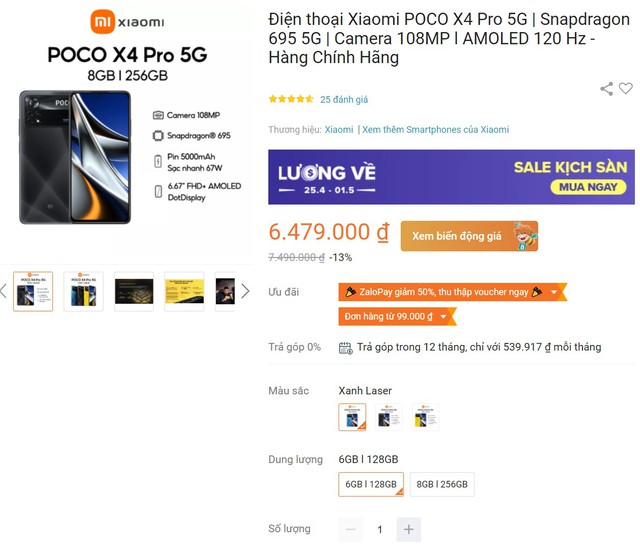 In the segment of 5 million, there is an opponent from Xiaomi that can "beat" the Galaxy M23 5G easily, that is POCO X3 Pro 5G with Snapdragon 860 chip, but unfortunately this device has been discontinued in Vietnam. Men and users can hardly afford.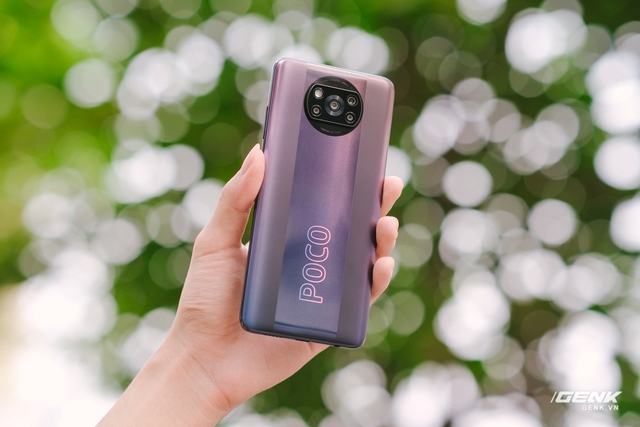 Galaxy M23 5G is also equipped with a 120Hz LCD screen (even though it is only a TFT panel), a 50 "dot" camera, a huge 5000mAh battery and has 25W fast charging.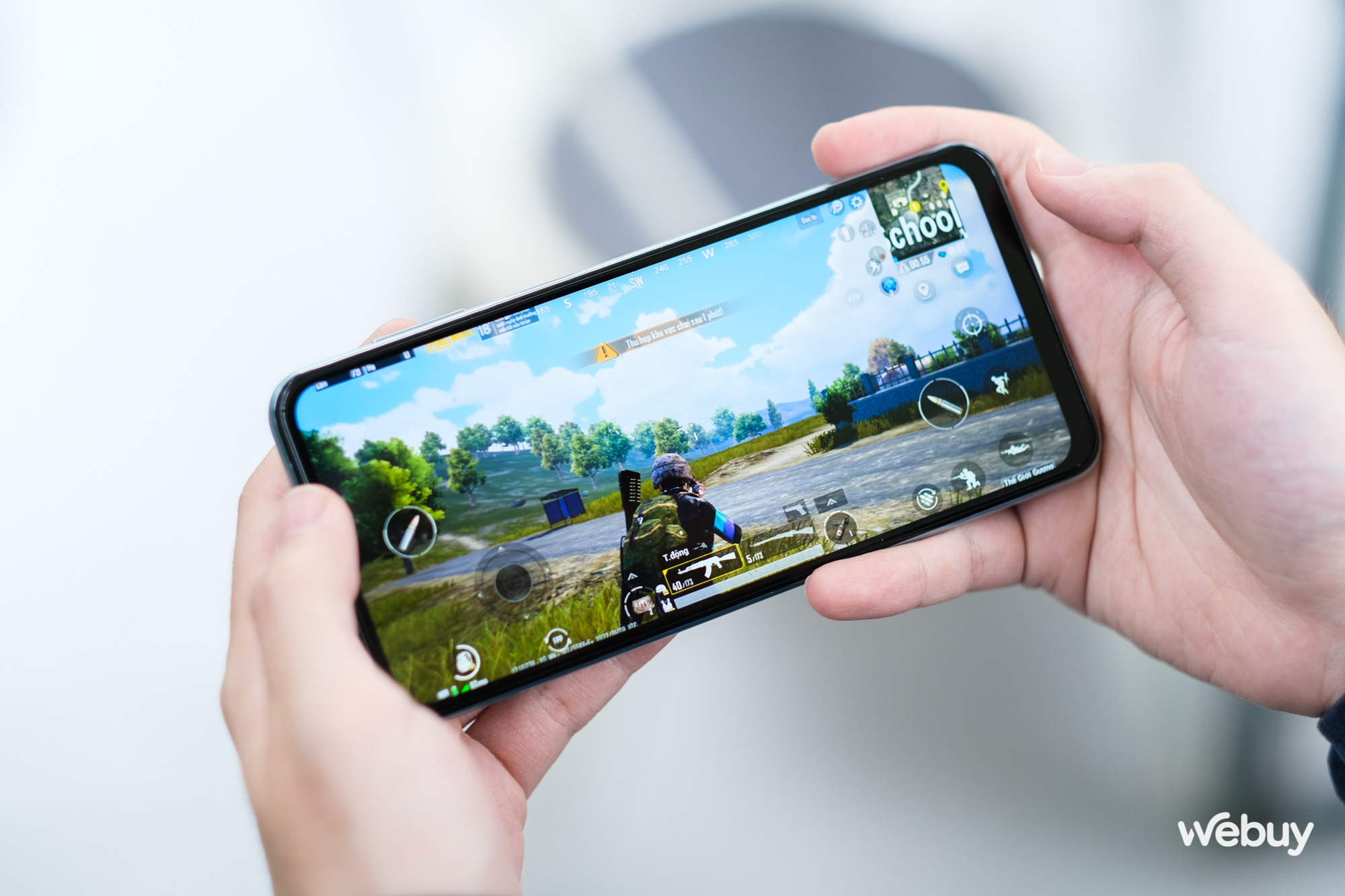 Galaxy M23 5G is a choice of mobile gamers in the price segment of just over 5 million
Galaxy M33 5G: Performance equal to Galaxy A53 5G but cheaper than 2/3
Galaxy M33 5G is the cheapest smartphone equipped with Exynos 1280 chip that users can buy at the moment. The Exynos 1280 chip is a mid-range chip for good performance, more powerful than the Snapdragon 750G and is equipped on all three Galaxy M33 5G, A33 5G and A53 5G devices.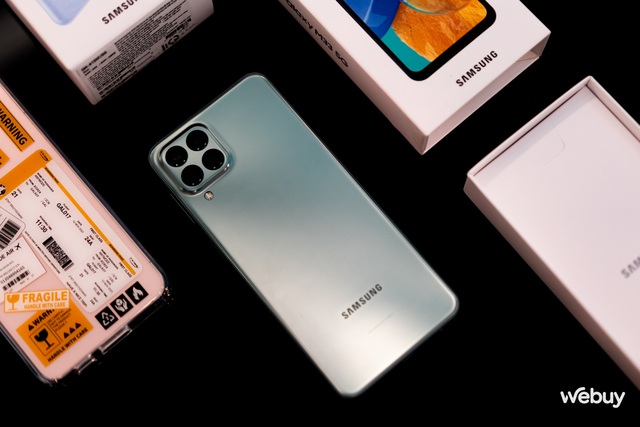 Currently, Galaxy A53 5G is an extremely hot product of Samsung in the mid-range segment, with a listed price of VND 9.9 million, but is currently being reduced to about VND 9 million at some retailers. But if you do not have enough money to choose to buy the Galaxy A53 5G, the Galaxy M33 5G is the "savior" when it is also equipped with the Exynos 1280 chip, which in theory will give performance equivalent to a much cheaper price. .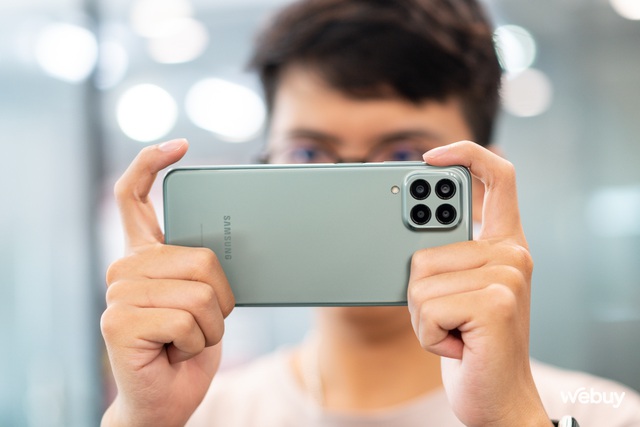 Of course, in return, the Galaxy M33 5G has a 120Hz TFT screen, not AMOLED, the "waterdrop" design is also less fashionable or there is no fingerprint sensor in the screen. But at the price of 6.5 million VND, the M33 5G is indeed a worthy choice.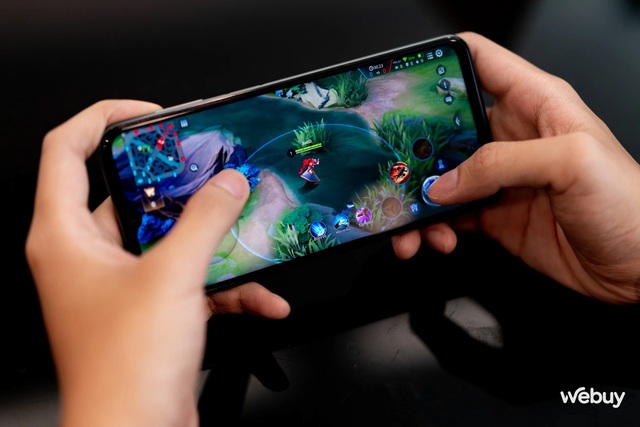 The prices of 5.3 and 6.6 million VND of Galaxy M23 5G and M33 5G make this duo worth buying more than ever. This year Xiaomi no longer has the advantage in terms of performance, Samsung with the Galaxy M series is a more attractive smartphone line, both in terms of design, configuration as well as branding.
[Box thông tin shop] – GK Galaxy M23 5G sale off
[Box thông tin shop] – GK Galaxy M33 5G sale off

https://genk.vn/king-ra-mat-galaxy-m23-va-m33-5g-giam-gia-manh-xiaomi-lieu-con-co-cua-20220426124658456.chn